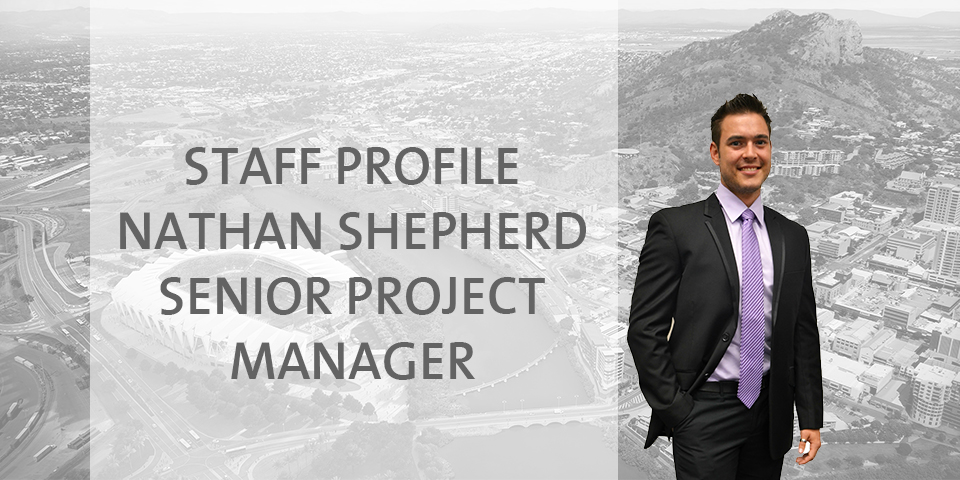 Nathan is a valued senior member of the RCP North Queensland team. He joined RCP in Townsville in early 2014 with a wealth of project experience in services engineering design, onsite works management and remote building refurbishment. As a senior project manager, Nathan holds a Bachelor of Mechanical Engineering (Honours) and possesses a high level of project delivery experience.
During his time at RCP, Nathan has managed the delivery of numerous notable projects across a diverse range of sectors in North Queensland. Such projects include Queensland Country Bank Stadium (audit programmer), Australian Institute of Tropical Health and Medicine, Palm Island Home and Community Care Centre and assisting with the delivery of Mater Pimlico Redevelopment Stage 1. Additionally, Nathan has successfully completed many projects for James Cook University, Townsville Airport and Townsville Hospital and Health Service.
Most recently, Nathan has been assigned as senior project manager for the James Cook University Student Accommodation Project. Furthermore, his strong programming capabilities have enabled him to perform numerous programming roles on behalf of the Queensland Government. In addition to his audit programming role on the Queensland Country Bank Stadium, recent roles have included the provision of programming services for the Townsville Magistrates Court Domestic Violence Upgrade Project and Museum of Tropical Queensland Water Damage Repair Works Project.
Nathan is a strong communicator and a valuable project management resource within the RCP North Queensland team. His approachable and personable manner paired with his highly developed project management and programming capabilities have enabled him to become a trusted advisor to his many long-term clients.