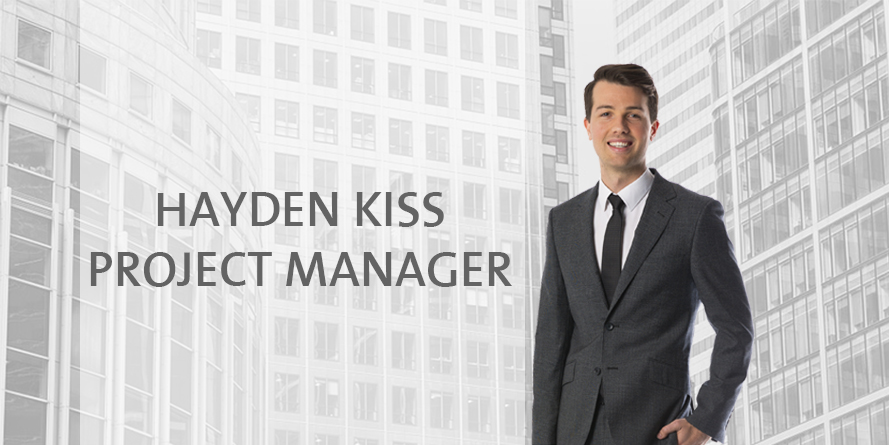 Hayden is a valued member of the RCP Adelaide team. He has over seven years experience across a diverse range of industry sectors and all project phases. Hayden holds a Bachelor of Construction Management and Economics from the University of South Australia.
During his time at RCP, Hayden has provided project management services on a number of South Australia's most high-profile projects including the $250m GPO Exchange commercial development, GPO Hotel, Kangaroo Island Airport Upgrade, Pulteney Grammar Middle School Development, Hampstead GP Superclinic and Penfolds Magill Estate Restaurant, Café & Cellar Door & Office Relocation projects.
Hayden has key strengths in stakeholder management, design management and contract administration and has close involvement on all aspects of each project, delivering on client goals and objectives through his detailed knowledge and understanding of the contract and programme.
He has also performed an award-winning project management role on the $50m St Andrew's Hospital Eastern Clinical Development. The project involved the construction of a new day surgery, 28 bed ward, staff gym, 3 level basement carpark and the redevelopment of existing service compound and plant building to accommodate a new tri-gen power plant.
Despite the challenges that arose during this fast-track, complex project, which was undertaken in an operational hospital environment, Hayden was instrumental in providing support to successfully mitigate client risk and help guide the project team to deliver a world-class facility, on time and on budget.
The RCP project team won the following awards for the St Andrew's Hospital development:
2019 Australian Institute of Building (AIB) National High Commendation Award
2019 Australian Institute of Building (AIB) South Australia Professional Excellence Winner – Project Management
2019 Australian Institute of Project Management (AIPM) South Australia Winner Construction/Engineering
Hayden's passion for the construction industry and experience working on complex, high-profile developments substantiates his skills as a highly proficient project manager and trusted advisor to clients.