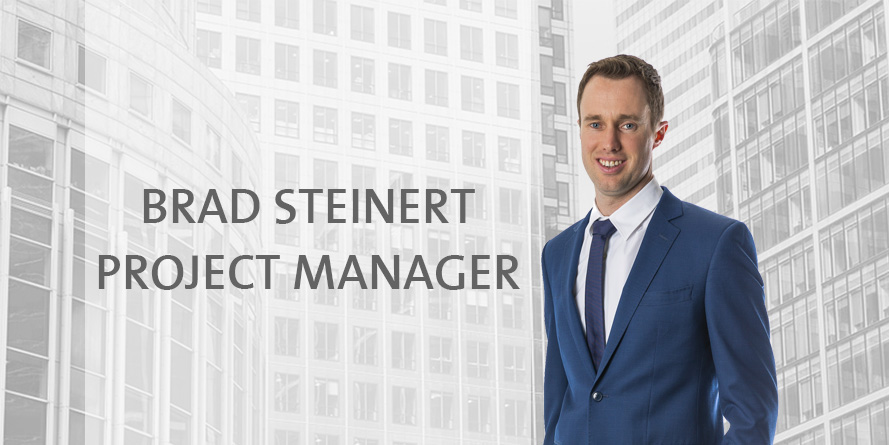 As a valued member of the RCP Adelaide team, Brad is experienced providing project management services across a diverse range of sectors. He holds a Master of Architecture, Bachelor of Design Studies and Certificate 4 in Building & Construction. Throughout his career as a project manager and architect, Brad has worked on numerous largescale, complex projects.
During his time at RCP, Brad has provided project management services on a number of South Australia's most high-profile projects including the $250m GPO Exchange, $120m West Franklin stage 1 residential development, $130m Burnside Village Stage 6 development and Northwest Corner development at Adelaide Showgrounds.
Brad's involvement on Charter Hall's GPO Exchange development included the provision of project management and contract administration support to the RCP team during the construction phase. Brad's contribution to the project team helped to successfully deliver the iconic commercial development on time and under budget. The project involved the construction of a new 22 storey office tower and refurbishment of the existing heritage Telephone Exchange building. The world-class building boasts advanced building technology, which sets a new benchmark for modern workplace design in Adelaide.
As a project manager on Greaton's $120m Stage 1 West Franklin development, Brad was responsible for assisting the project leader and providing contract administration services throughout the construction phase of this project, which is the largest residential development to be undertaken in South Australia. Stage 1 of the project consisted of two residential towers comprising 272 apartments. The project team delivered the project within budget and timeframe expectations.
Brad is currently working with the RCP project team on Charter Hall's $450m 60 King William Street development, which will comprise approximately 40,000sqm of office space and 3,600sqm of retail space for 3,500 commercial and retail workers, making this South Australia's largest commercial real estate project. RCP is providing full project management and specialist programming services for this major development.
Brad's passion for the construction industry and experience working on complex, high-profile developments substantiates his reputation as a highly talented and enthusiastic project manager.