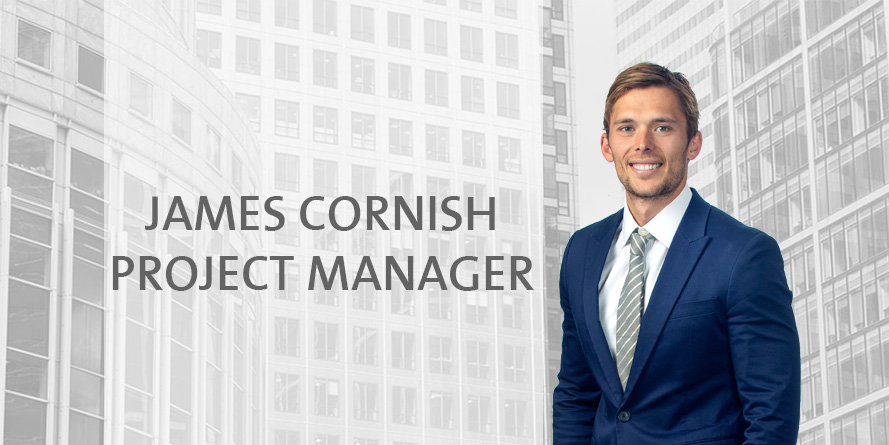 James is a talented member of the RCP Gold Coast team and has been providing project management services for over 8 years, delivering construction projects within the aviation, education, residential, retail, commercial and hotel sectors. His experience encompasses a diverse portfolio of major projects across all stages of the project life cycle.
James is currently working with the RCP project team on the southern terminal expansion portion of the Gold Coast Airport redevelopment, which is the largest development project in the airport's history. The southern terminal expansion comprises a three-level terminal building extension, which doubles the terminal's operational area and includes four new aerobridges, more than 2,000sqm of additional retail space and swing gate functionality between domestic and international modes. As project manager, James has been instrumental in supporting the project team to mitigate risk and successfully deliver each stage of the project within a complex operational environment.
Prior to working for RCP, James provided project management services on the Jewel towers apartment complex on the Gold Coast, Lizard Island Resort redevelopment and various developments for Australian Catholic University.
The Jewel development consisted of the construction of three high-rise towers comprising a 6-star hotel with 171 suites, 512 one-to-three-bedroom apartments, three podium levels, car parks, retail stores, resort style pools and leisure areas. James was instrumental in supporting the project team to successfully complete the project. He assisted with all aspects of the project from project design, procurement, value engineering, quality assurance, programme, construction, compliance and reporting.
James is a highly motivated professional with a passion for the construction industry. His friendly nature, diverse portfolio of project experience and ability to meticulously manage the delivery of major projects in live environments has earned him a reputation as a highly proficient project manager and trusted advisor to clients.