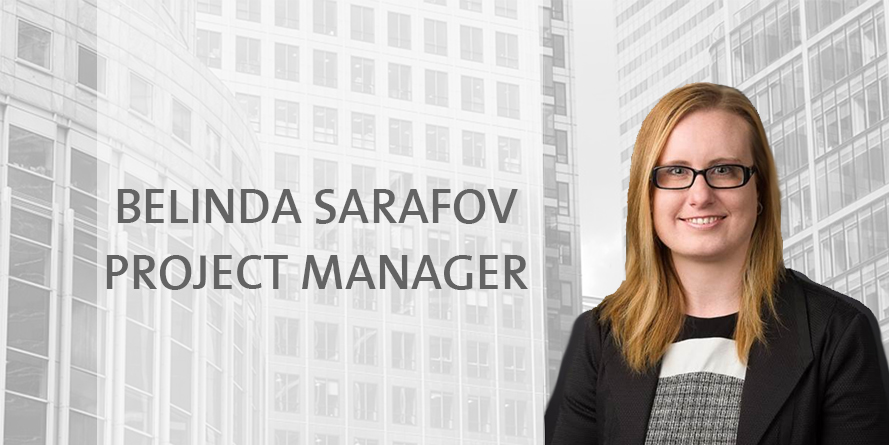 Belinda Sarafov is a highly skilled member of the RCP Gold Coast team. With more than 10 years' experience, Belinda has been involved with a range of public and private projects from planning and implementation to execution phases. She has a diverse skillset across varying disciplines, including procurement, contract management, governance, project and programme management, and stakeholder management.
Belinda has a comprehensive understanding of government and private sector projects, with experience in delivering high-profile projects, ranging from environmental investigation and remediations, to sensitive security enhancements, telecommunications upgrades, procurement governance enhancements and airport redevelopment projects.
Previously, Belinda has held a number of consultant positions, including project director and acting programme manager, within Commonwealth departments providing project management services across various development and infrastructure enhancement projects across Australia. These roles have involved highly sensitive and dynamic environments, requiring political, professional and commercial acumen.
In the past 12 months, Belinda has been working within the Gold Coast Airport project team, representing the airport as the primary stakeholder liaison with the Department of Home Affairs for the Gold Coast Airport terminal expansion and airside processing zone projects. The expansion is the largest project in the airport's history, involving construction of a three-level building to the south of the existing terminal – doubling the terminal footprint to accommodate current and future passenger capacity. The project includes four new aerobridges, additional retail space and swing gate functionality to service both domestic and international flights.
In this role Belinda provides project management services and coordinates all aspects of the Department of Home Affairs' design requirements with the builder Lendlease, as well as commercial matters between the airport and Commonwealth agencies. The position requires a high level of coordination and communication between the various stakeholders. Belinda's specialist background experience and unique skillset has been invaluable in this complex role, achieving effective pathways to overcome challenges as they arise.
Belinda thrives in complex, challenging, large-scale roles and her strategic mindset and ability to meticulously manage stakeholders of all levels substantiates her reputation as a highly proficient project manager and trusted advisor to clients.