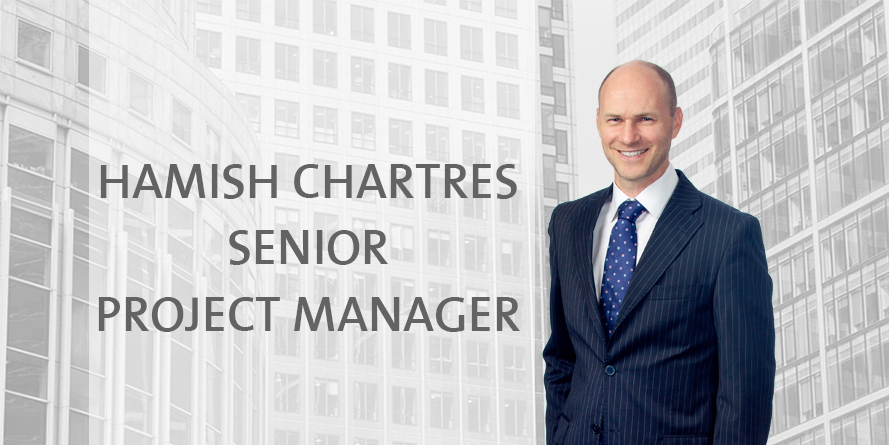 Hamish is a highly accomplished senior project manager, with more than 20 years' experience performing the role of project manager/superintendent on construction projects for leading organisations in Australia, Malaysia, and the UK. He has worked across a range of sectors including aviation, commercial, education, residential, retail, industrial and urban developments.
Hamish started working with RCP in 2011, during this time he has worked on several complex developments including Robina Town Centre Shopping Centre; Indooroopilly, Toowong Village; Australian Unity Herston Quarter, Brisbane; and the Convention and Exhibition Centre, Brisbane.
Currently, Hamish is performing the role of senior project manager for the Gold Coast Airport terminal expansion, which is the largest development project in the airport's history. The project involves construction of a three-level building to the south of the existing terminal – doubling the terminal footprint to accommodate current and future passenger capacity. The project includes four new aerobridges, additional retail space and swing gate functionality to service both domestic and international flights. Hamish has been instrumental in assisting the project team with several packages of the project, by providing feasibility studies and mitigating delivery phase risks associated with the complex operational environment, while developing and maintaining relationships with key stakeholders.
As a trusted advisor to the Gold Coast Airport team, Hamish was engaged to perform superintendent services on the development of a new industrial subdivision, Wollemi Place. The development includes a four-lot subdivision of land which was previously used as a drive-in movie facility. Hamish assisted with the review of the contractor's construction design documentation to facilitate compliance with tender documents, managed approvals, assisted with programme reviews and is managing the contractors on all aspects of the project delivery phase.
Previously, Hamish successfully delivered the multiple award-winning, $125m Robina Town Centre Market Hall redevelopment on the Gold Coast.  As senior project manager, Hamish played a key role in maintaining a high level of quality and consistency of services, successfully collaborating with the project team to meet development objectives and enable the projects to progress on schedule and within budget. Hamish's leadership and experience were critical to the overall success of the projects, enabling Robina Town Centre to continue to thrive during the works.
Hamish is recognised as a highly proficient project manager with a passion for the construction industry. He is valued by clients for his excellent service delivery, meticulous attention to detail and communication skills. His extensive industry knowledge contributes to his successful outcomes when delivering complex projects in live environments.