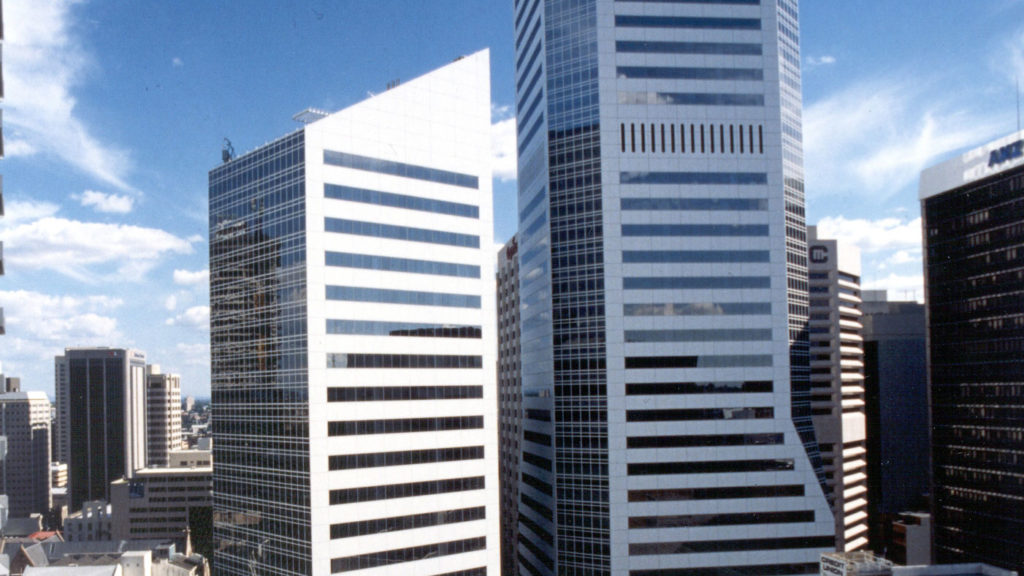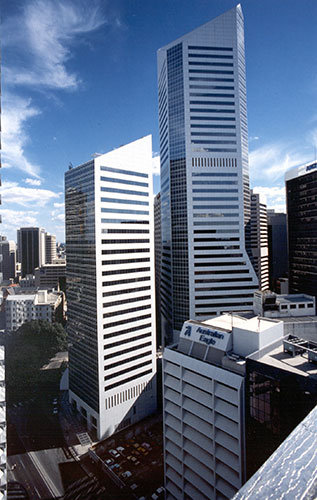 Client
Land Equity Group
Kumagai Gumi Co. Aust. Ltd
Features
Central Plaza I
41 Level Building
35 Office Levels
4 Basement Levels (259 cars)
14 Metre High Atrium Foyer
51,000m² GFA
Central Plaza II
29 Level Building
23 Office Levels
4 Basement Levels (61 cars)
1,450m² Average Floor Plate
Central Plaza I is a 41 level office building rising 174 metres and includes 4 basements, a 13 metre high atrium foyer and 35 office floors. The GFA is 51,000m², and the nett lettable area is 40,300m².
Central Plaza II is a 29 level building with 4 basements and 23 levels of offices, each with an average floor plate of 1,450m². The nett lettable area is 32,300m².
The two buildings combined, provide a total of 540 carparking spaces.
Both projects were completed within original forecast programmes and budgets.