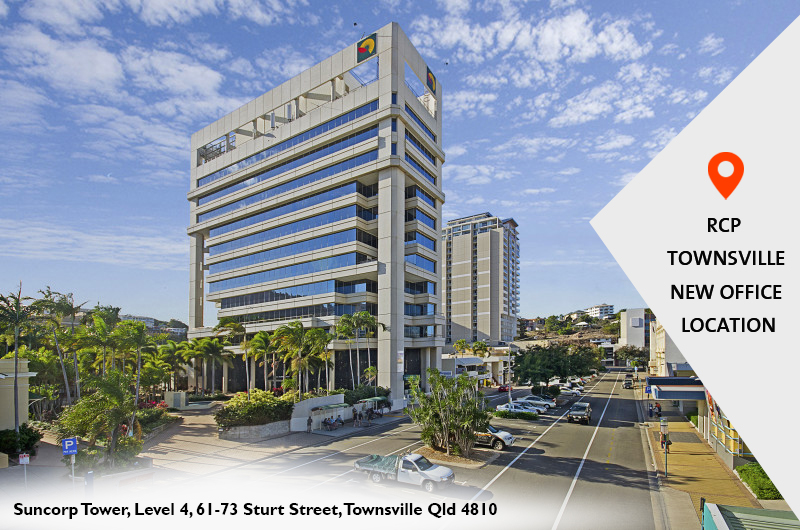 The RCP North Queensland team is celebrating 15 years of operation in Townsville with a change of scenery. We have moved to our new office location at Suncorp Tower. We ask that you update your records to reflect our new address, noting that our phone number and PO Box remain unchanged:
RCP North Queensland
Suncorp Tower
Level 4, 61-73 Sturt Street
Townsville Qld 4810
PO Box 5765
Townsville Qld 4810
P: +61 7 4721 0833
We look forward to welcoming you to our new work space.