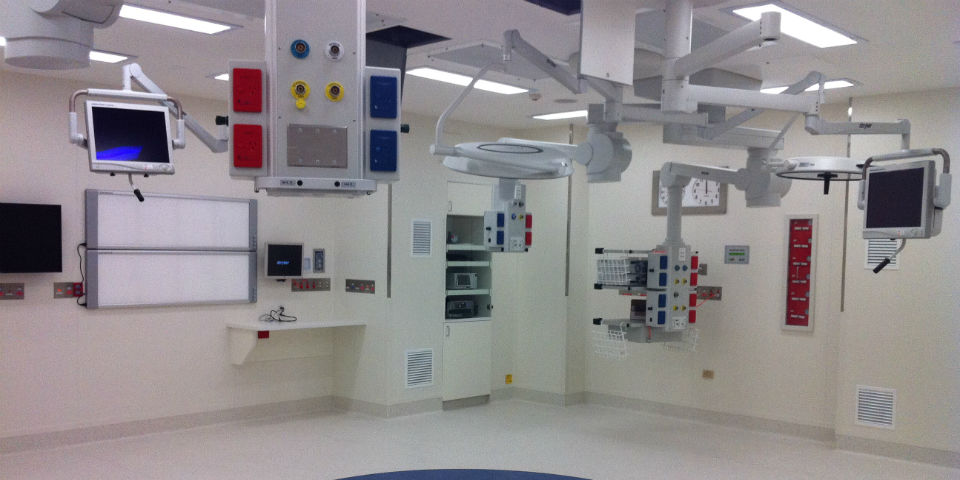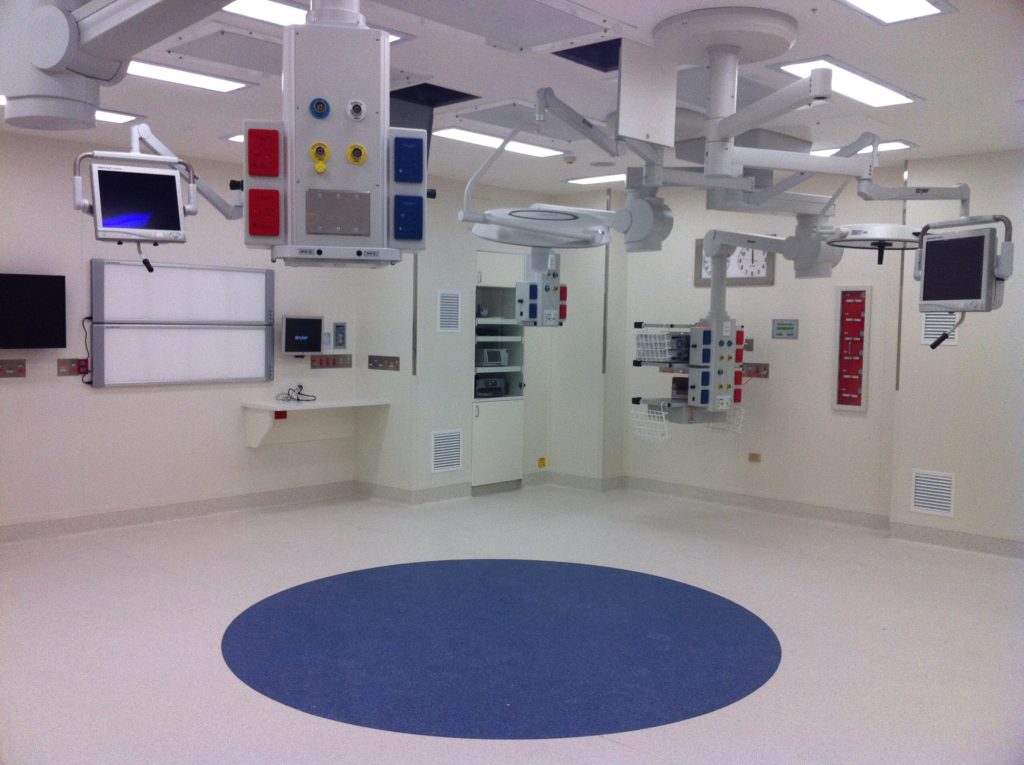 Client
Healthscope Limited
Features
Site wide Master Plan
New operating theatre
Upgrade and modernisation of all impatient ward rooms
RCP has undertaken multiple projects for the Brisbane Private Hospital including the Theatre 1 project, upgrade and modernisation of all inpatient ward rooms, documentation for internal refurbishments and development approvals for external alterations in addition to a site wide Master Plan.
The main element of the Theatre 1 project was the demolition of two small out-dated operating theatres to clear the way for the creation of one much larger theatre, complete with a cutting-edge integrated surgical suite.
The area of refurbishment was within a clinical floor amongst 11 other theatres that had to remain operational for both scheduled and emergency operations. Programming and flexible works scheduling was critical as many of the services to the area were shared with the surrounding theatres. Also, being on a clinical floor, if any dust during the demolition left the worksite the hospital had to cease operations and re-sterilise the area, so all phases of construction were completed within a fully sealed negative pressure environment.
Much of the works had to be undertaken out of hours and over the Christmas and new year holidays to minimise disruption to hospital operations.