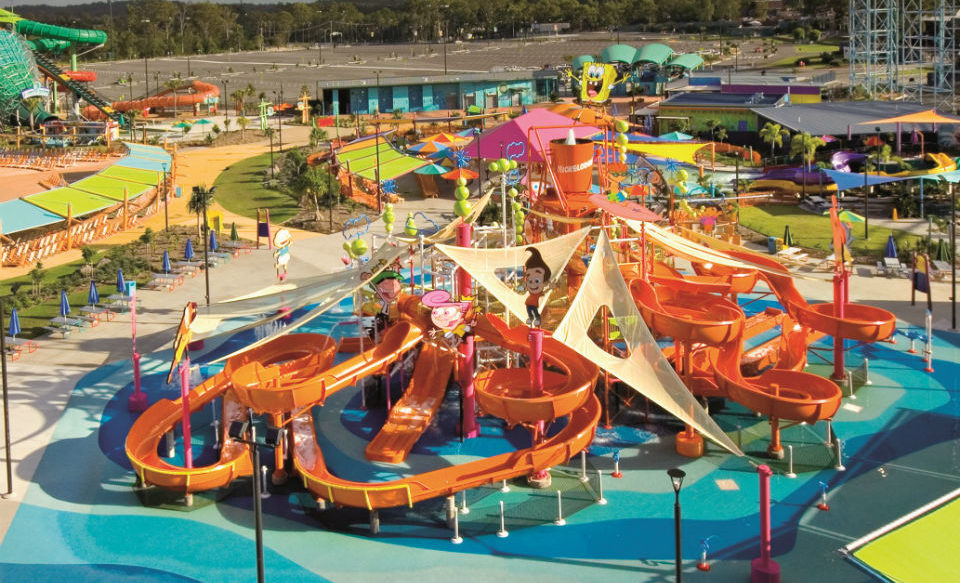 Client
Macquarie Leisure Operations Limited
Features
2,500m2 Wave Pool
17,000m2 Pavements & Footpaths
On-site Stormwater Detention Irrigation Reuse
World's Only 8 Lane Oct Racer
Hydro-Coaster (Uphill Racer)
RIP (Behemoth Bowl)
Green Room (Tornado)
Wiggle Bay Toddlers Activity Pool
Nickelodeon Interactive Water Play Structure
$58.3m Project Cost
RCP was engaged by Dreamworld / Macquarie Leisure Operations Limited to provide Project Management & Programming consultancy services for the design and construction of WhiteWater World – Dreamworld's themed water park on the Queensland's Gold Coast. The water park is a world-class stand alone facility, the first new theme park built in Australia in over 14 years.
The water park, built on part of a 10 hectare site with frontage to the Pacific Motorway, offers a range of new generation attractions together with an expansive wave pool in a themed environment, and is designed to provide a great water activities experience to 500,000 patrons a year. Environmentally sensitive design and advanced pool water process technology has been applied to ensure sustainable water management practices.
The RCP delivery strategy included a mix of traditional and managing contracts, and specialist contractors for the supply and installation of the rides and attractions.
The project included the construction of a new 2,100 space carpark plus overflow parking and entry road into the Dreamworld parks.
RCP's services included Project Management and Contract Superintendent.