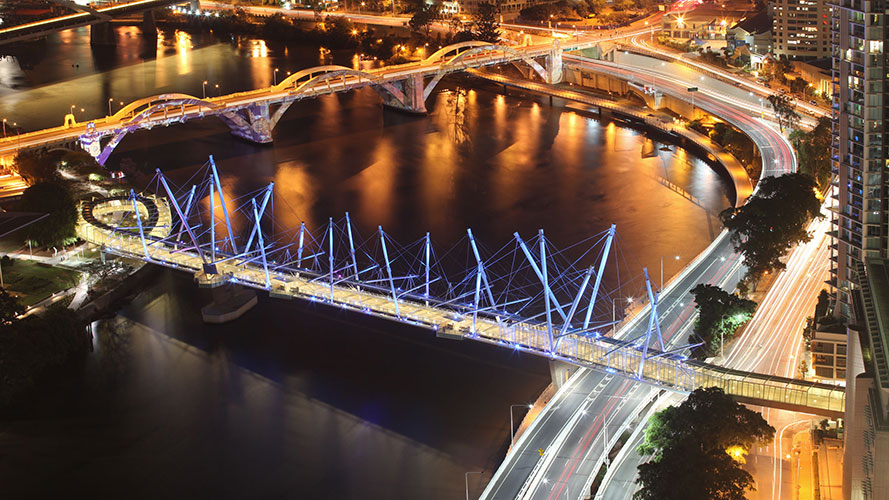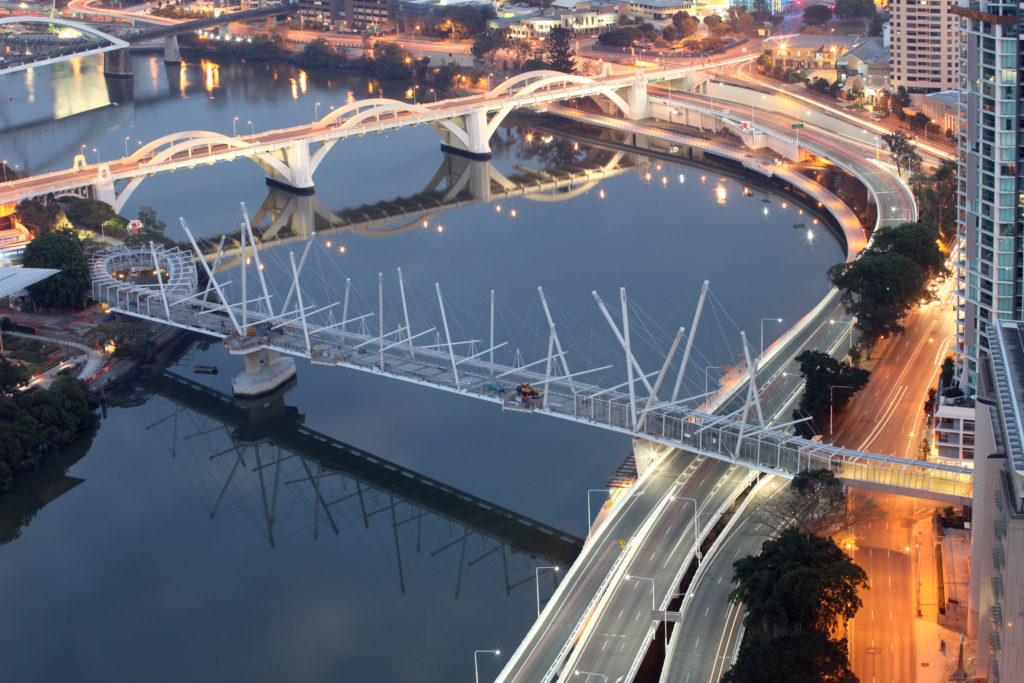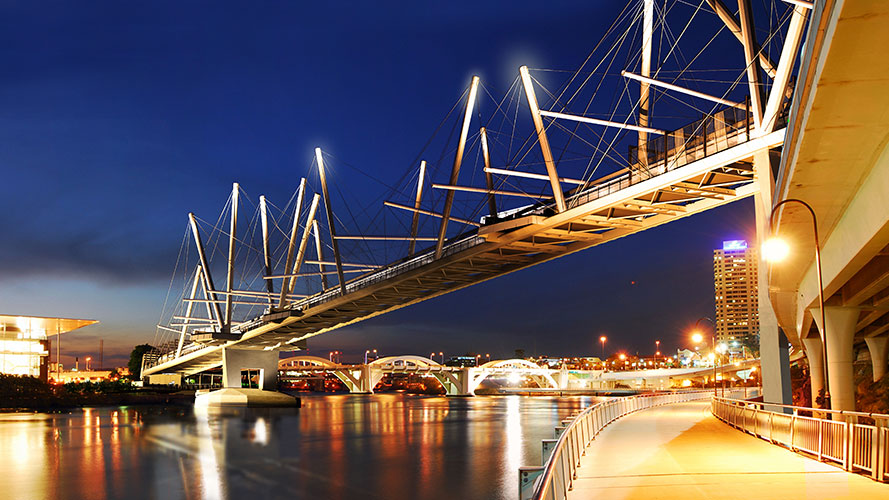 Client: Department of Public Works
Value: $64.5m
Project Timeframe: 2009
Services Provided: Project Management, Project Programming, Superintendent's Representative
Awards:
2011 World Transport Building of the Year
Features:
Pedestrian & cycle bridge from Tank Street to Kurilpa Point across the Brisbane River and freeway
The main span is 128 metres with an overall length of 425 metres
The main span is a tensegrity design concept constructed from structural steel and cables
Complex programming of nightworks & traffic management
The Kurilpa Bridge provides a link for pedestrians and cyclists from adjacent to the Gallery of Modern Art in the Cultural Centre Precinct to Tank Street in Brisbane's CBD.
RCP's role included the management of all Statutory Approvals with local, state and federal governments.
The bridge has been designed to be architecturally striking yet sympathetic to both landing precincts.