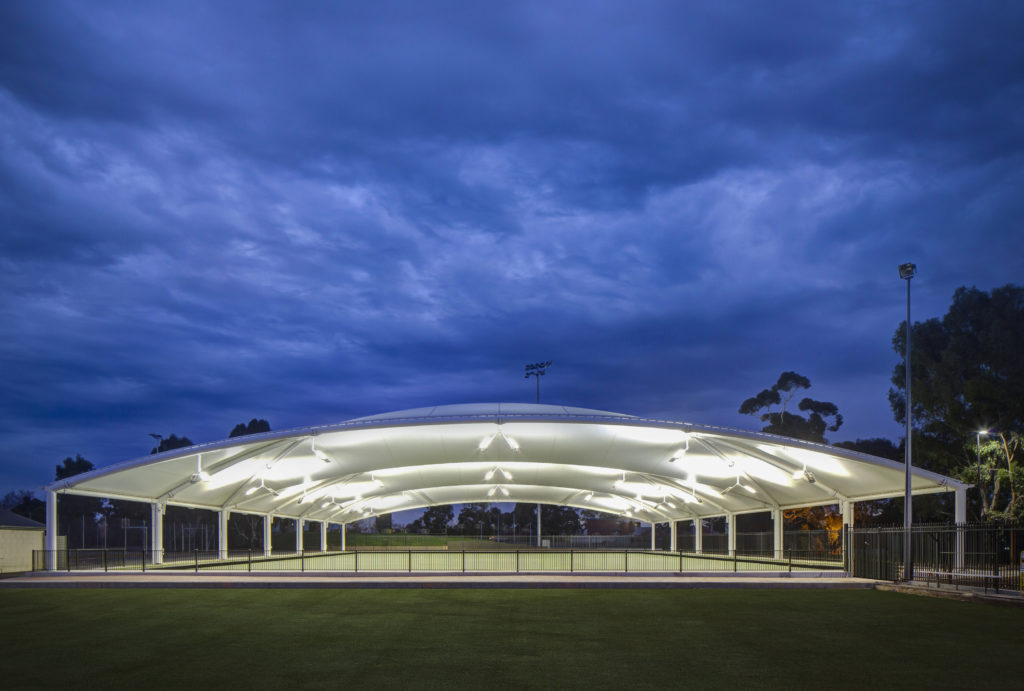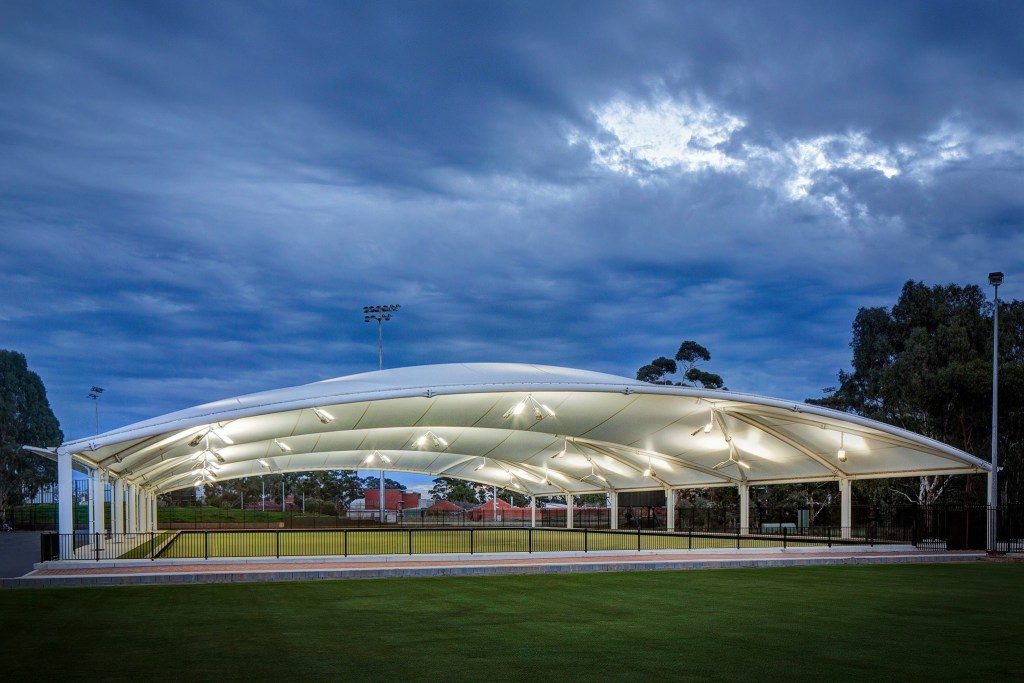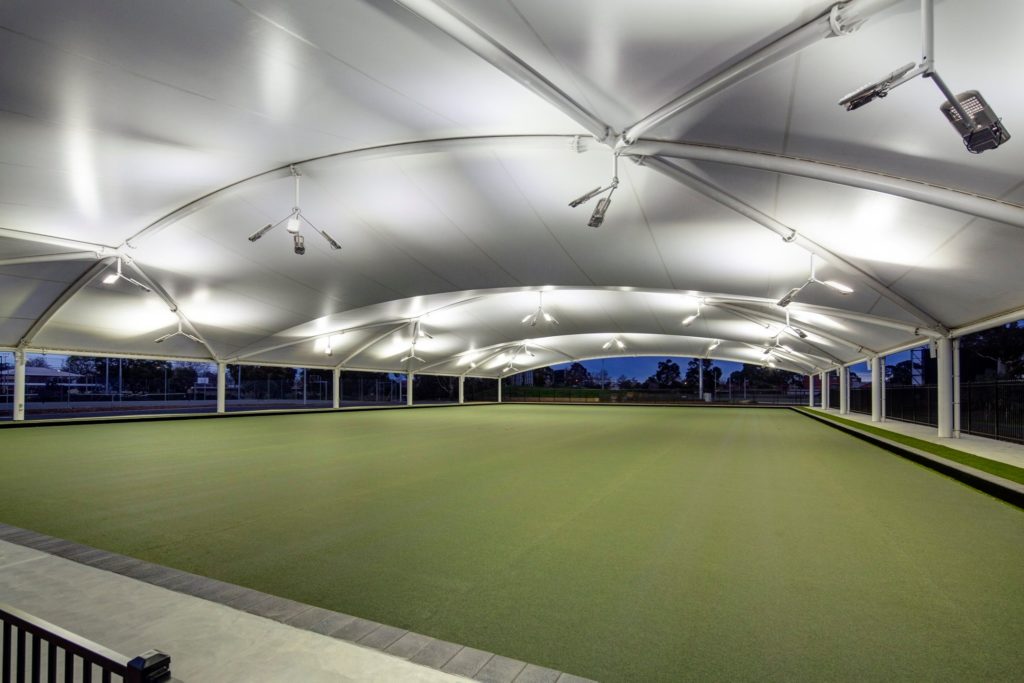 Client:
Torrensville Bowling Club
Value:
$3.5m
Time:
November 2015 – July 2019
Key Features:
12 rink synthetic bowling green and canopy
tensile PTFE fabric canopy, covering the entirety of the 12 rink green
RCP was engaged by Torrensville Bowling Club to provide project management services for the club's new undercover bowling green development.
The project involved a 12 rink synthetic bowling green and tensile PTFE fabric canopy, built to the Bowls Australia (and international) specification, constructed on a screw pier suspended slab.
The location of the new green was in an existing stormwater detention basin. There were significant earthworks required to fill the detention basin to the required civil engineer's specification suitable for a bowling green.
The project works were procured under three individual contracts including the enabling works package (earthworks, stormwater, electrical); bowling green (screw piers, slab, synthetic playing surface) and canopy (steel structure, fabric, lighting).
The works were procured under a design and construct guaranteed maximum price, creating cost certainty for the club.
The project was delivered under budget and on programme.