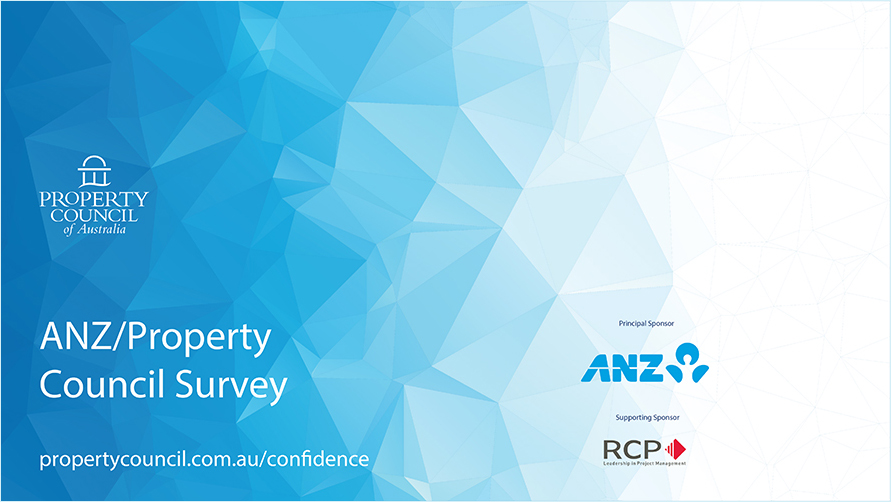 RCP is proud to continue as a supporting sponsor of the Property Council of Australia's ANZ/Property Council Survey. The survey, which is undertaken by property industry professionals nationally, commenced on the 7th September and closed on the 23rd September 2020.
ANZ Senior Economist, Felicity Emmett presented her expert opinion on the December quarter results, in a live Microsoft Teams event hosted by the Property Council this morning.
Nationally, the forward work schedule expectations have progressively improved over the last 6 months, with an increase in sentiment across all states, from negative 8 to negative 5 index points for the quarter.
Industrial sector capital growth expectations recorded a considerable positive shift, with an increase into positive territory of 12 index points, moving out of negative territory from the previous quarter.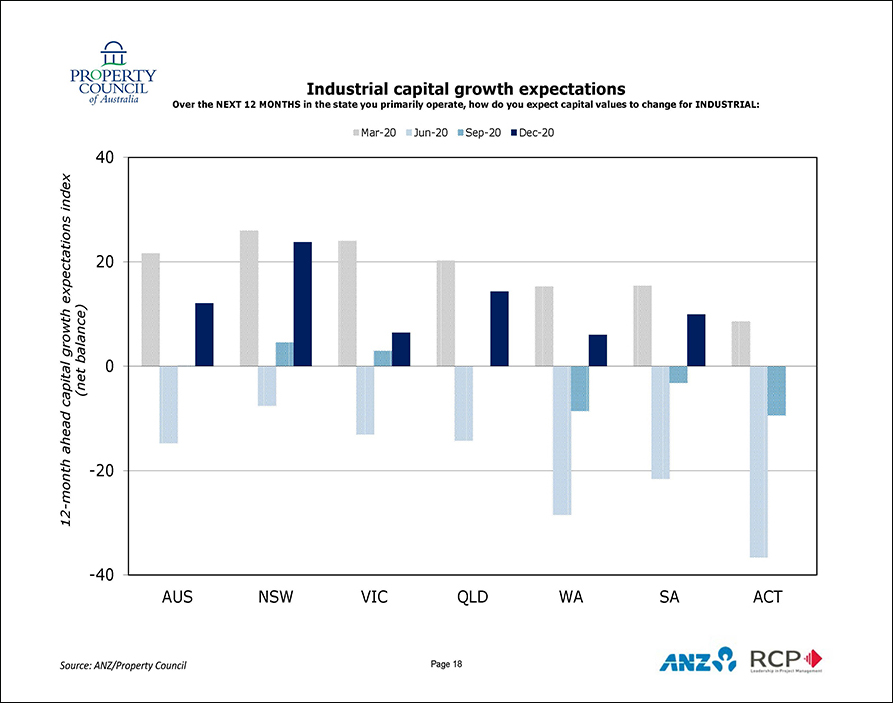 Respondents surveyed nationally revealed that 51% are optimistic that the COVID-19 economic impacts within the property industry will improve over the next 3 months, with the easing of public health restrictions and businesses returning to work in most states.
Over the last 6 months, the survey has revealed a shift in sentiment into negative territory due to the repercussions of COVID-19. Despite the turbulent environment, the December quarter results indicated that there's inherent optimism, with a general increase in confidence across the property industry. Nationally, there has been a shift in sentiment with an upturn in confidence by 6 index points to 82 points for the December quarter.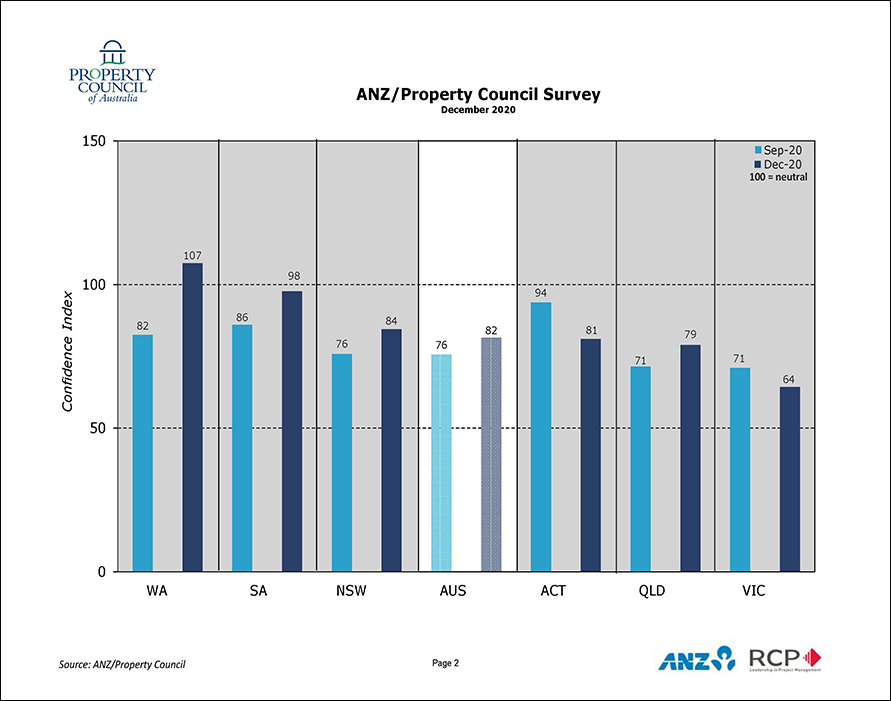 To view full details of the latest ANZ/PCA December quarter survey results, please visit the Property Council of Australia website.