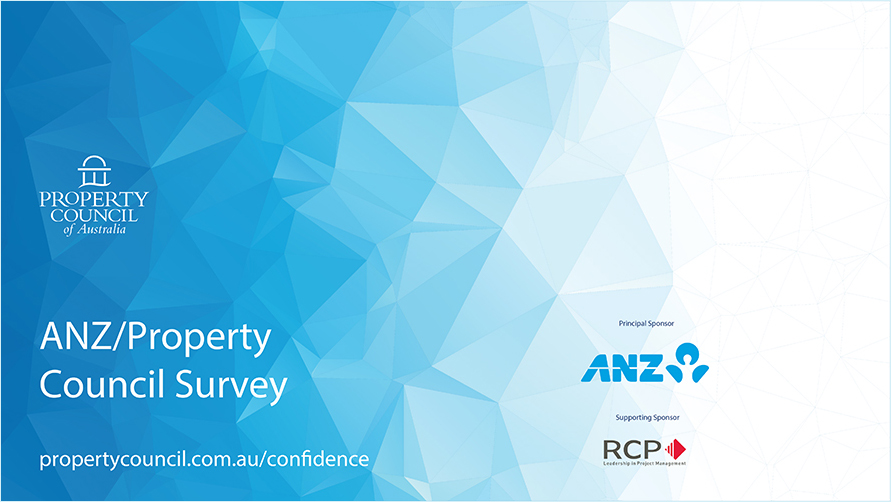 RCP is a proud sponsor of the Property Council of Australia's ANZ/Property Council Survey. We are pleased to see a positive shift in sentiment for the 2020 December quarter. The survey, which was undertaken by property industry professionals nationally, commenced on 16 November and closed on 2 December 2020. Provided below is RCP's commentary in relation to the December quarter results.
The survey revealed a return to positive territory for the first time since the COVID-19 pandemic, with the national confidence index increasing by 41 points from last quarter to 123 points. The easing of public health restrictions amplified the confidence shift, with 70% of respondents nationally being optimistic that the COVID-19 impacts on businesses will improve over the next 3 months.
Expectations increased for the national forward work schedule, moving from negative 5 index points to positive 31 over the quarter. Similarly, national staffing level expectations increased by 17 index points to positive 12 over the quarter.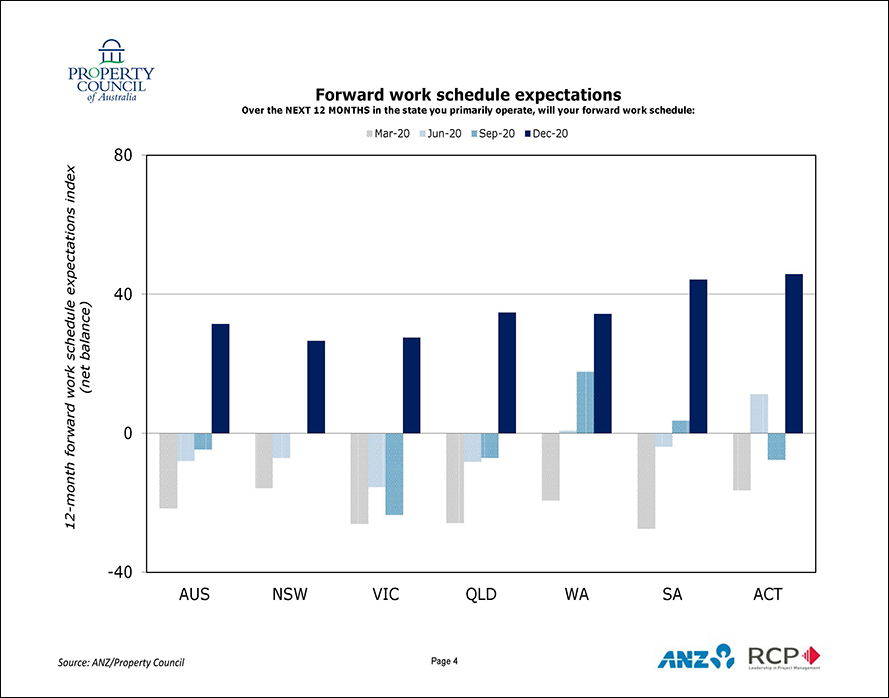 Construction activity expectations in the industrial sector remain the least impacted by COVID-19, followed by residential and retirement living, which are in positive territory. The industrial capital growth expectations are the highest on record, increasing by 15 index points nationally. Comparably, industrial construction activity expectations increased 41 index points from the previous quarter. The hospitality industry continues to be the most impacted by the pandemic and remains in negative territory.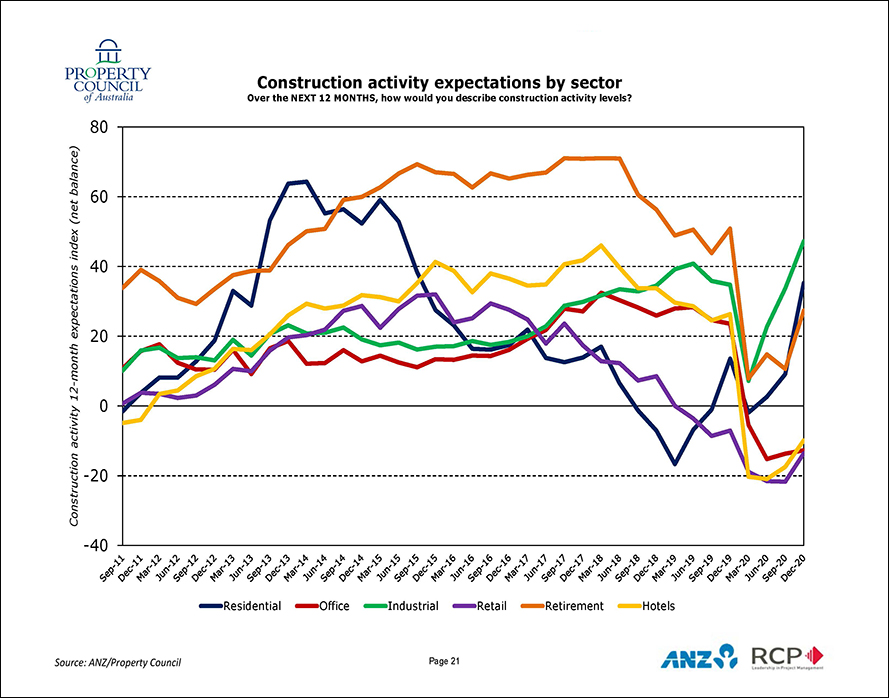 National sentiment for the Federal Government performance index increased to 49 index points and national economic growth expectations recorded positive 13 index points for the next 12 months. These results suggest a favourable response to the government's COVID-19 stimulus package and their efforts to build economic recovery.
Despite the negative sentiment derived from the previous 6 months, the December quarter survey results are optimistic and the rapid shift in sentiment demonstrates that national confidence is returning to the industry from the COVID-19 recession.
To view full details of the latest ANZ/PCA survey results, please visit the Property Council of Australia website.