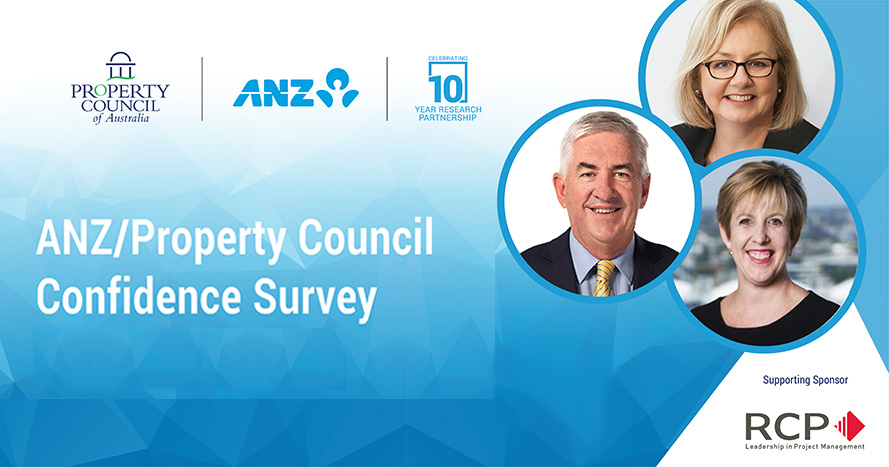 The Property Council of Australia's ANZ/PCA June quarter survey results were released this morning. ANZ Senior Economist, Felicity Emmett provided her observations on the survey results during a live Microsoft Teams event, hosted by the Property Council.
Following the live Teams event, RCP welcomed ANZ's Head of Australian Economics, David Plank, PCA's Chief Operating Officer, Kathy Mac Dermott and a number of senior property representatives to a boardroom luncheon held in RCP's Brisbane office, hosted by RCP Managing Director, Russell Martoo and RCP Directors, Greg Atkinson and James Goodson.
The property luncheon was held to coincide with the release of the June quarter results. David presented his expert opinion on the economy and discussed the recent upward trend in sentiment in Australia's property sector.
"RCP is proud to be a sponsor of the Property Council of Australia's ANZ/Property Council Survey. It was a fantastic opportunity to hold the first luncheon for the year, with guest speaker, David Plank providing valuable insight into the Australian property sector. It's important to stay connected and informed throughout these uncertain times. It was very pleasing to see a very positive shift in sentiment for the 2021 June quarter." Managing Director, Russell Martoo.
The survey commenced on 15 March and closed on 31 March 2021. Provided below is RCP's commentary in relation to the June quarter results.
The survey revealed the second highest national confidence results on record, increasing by 19 points from last quarter to 142 points. The easing of public health restrictions and return to office amplified the confidence shift, with 64% of respondents nationally being optimistic that the COVID-19 impacts on businesses will improve over the next 3 months.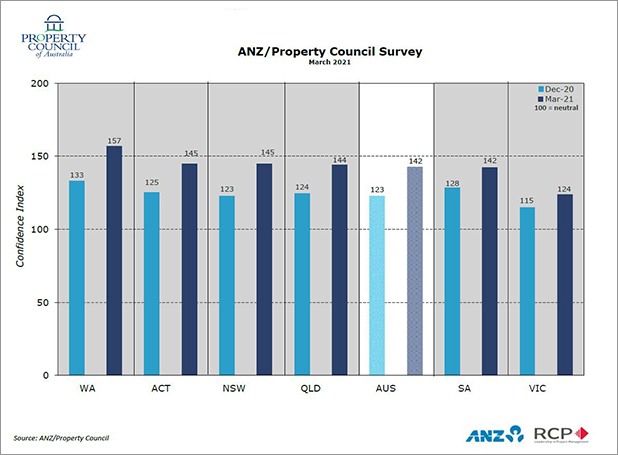 Construction activity expectations in the industrial sector remain the least impacted by COVID-19, followed by residential, which has had a steep increase in sentiment. Retirement living also remains in positive territory. The industrial capital growth expectations are the highest on record. The hospitality industry continues to be the most impacted by the pandemic and remains in negative territory.
Nationally, the forward work schedule expectations have continued to improve. Concurrently, the national staffing level expectations also increased.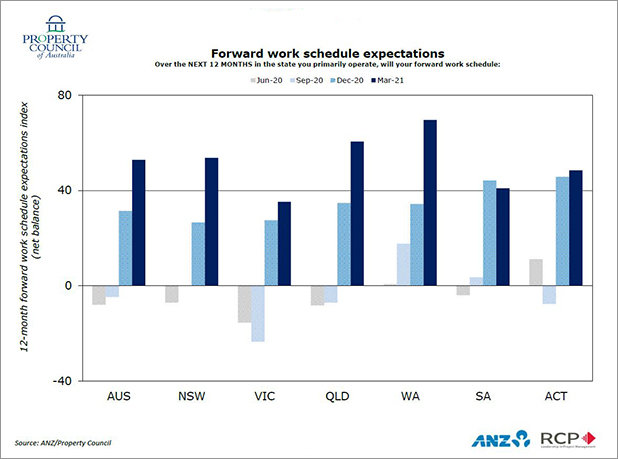 The national economic growth expectations are the highest on record, which is a pleasing result and demonstrates optimism in economic recovery and confidence returning to the property industry, despite the repercussions of the COVID-19 pandemic.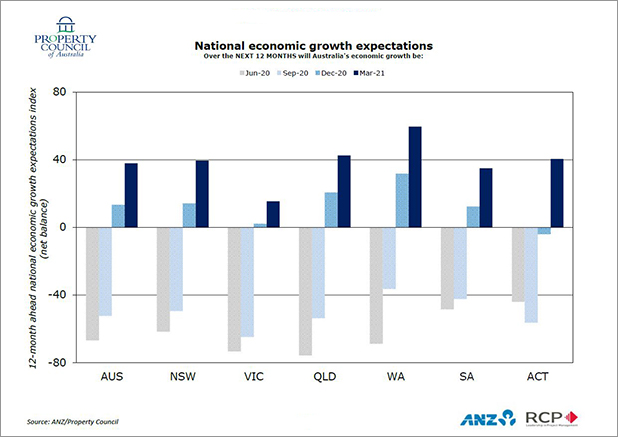 To view full details of the latest ANZ/PCA survey results, please visit the Property Council of Australia website.