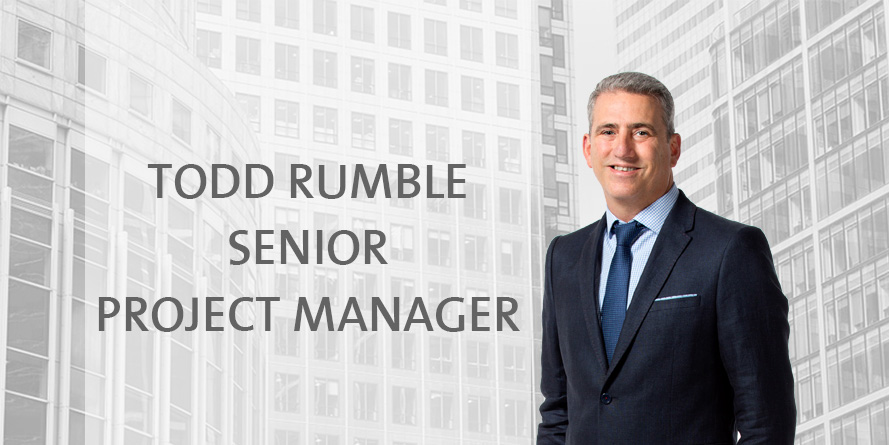 Todd is a highly accomplished member of the RCP team. He has over 30 years experience in the property and construction industry, and specialises in the delivery of major projects spanning across a diverse range of sectors including retail, aviation, commercial, infrastructure and sporting facilities.
Todd has been with RCP since 2007 and has worked on some iconic developments including the Gold Coast Airport redevelopment, Robina Town Centre Shopping Centre, Indooroopilly Shopping Centre and Suncorp Stadium. Todd's experience encompasses project management, development management, property advisory and valuation, contract administration, tenancy fit-out co-ordination, risk management and cost management reporting.
Currently, Todd is performing the role of superintendent's representative on the southern terminal expansion portion of the Gold Coast Airport redevelopment, which is the largest development project in the airport's history. The project is being constructed by Lend Lease and comprises a three-level terminal building extension, which doubles the terminal's operational area and includes four new aerobridges, more than 2,000sqm of additional retail space and swing gate functionality between domestic and international modes. Being a complex project in an operational airside environment, Todd has been instrumental in diligently administering the construction contract and providing a sound and consistent environment for the parties to work within whilst using his significant professional experience to provide objective, impartial expertise and proven effectiveness in achieving optimum outcomes.
RCP has successfully provided project management and programming services for QIC on the Robina Town Centre Shopping Centre for over 10 years. During this time, Todd played a key role in the successful delivery of Robina Central Malls ($55m) and Robina Market Hall ($125m), and a supporting role in the delivery of Robina Northern Malls ($210m) and Robina Myer Store ($90m). As Senior Project Manager, Todd was instrumental in maintaining a high level of quality and consistency of service across all projects, successfully collaborating with the project team to meet development objectives and enable the projects to progress on schedule and within budget. Todd's leadership and experience were critical to the overall success of the projects, enabling Robina Town Centre to continue to thrive during the works.
Todd's considerable knowledge of the property and construction industries and his success in delivering major developments in live environments have substantiated his reputation as a valued and respected advisor to RCP's clients.