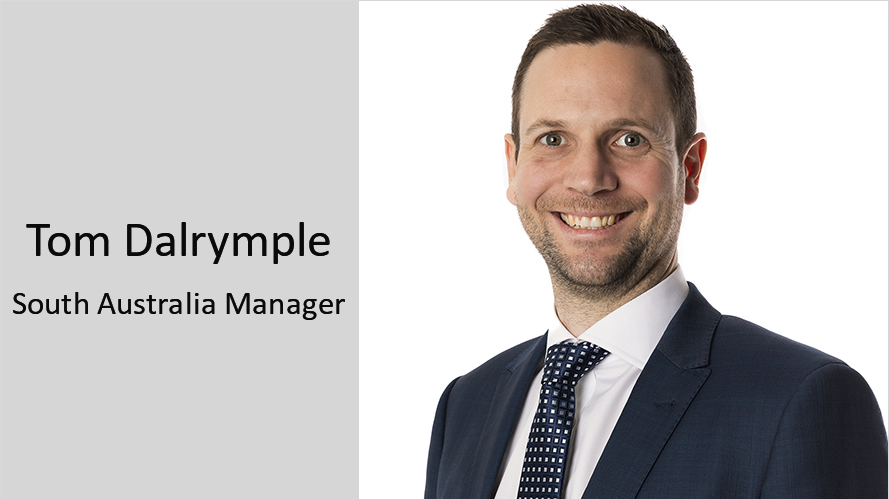 RCP is delighted to announce the promotion of Associate, Tom Dalrymple to the position of South Australia Manager.
Tom has recently celebrated his tenth year working for RCP and he has successfully led the delivery of a number of South Australia's most high-profile projects including Charter Hall's GPO Exchange and Greaton's West Franklin residential development.
Tom was the 2020 Australian Institute of Building national award winner and Australian Institute of Project Management SA winner for his outstanding achievement in the delivery of Charter Hall's $250m GPO Exchange development. As RCP project leader, Tom oversaw the successful delivery of this major South Australian development, which involved the construction of a new 22 storey office tower and fit-out of the existing heritage Telephone Exchange building. Tom successfully guided the project team to deliver, on time and under budget, a high tech, world-class commercial building that honours the iconic heritage nature of the site.
Following the successful delivery of GPO Exchange, Tom is now leading the RCP team in the delivery of Charter Hall's $450m 60 King William Street development, which is South Australia's largest commercial real estate project. The 15 storey, PCA A-grade development will comprise approximately 40,000sqm of office space and 3,600sqm of retail space for 3,500 commercial and retail workers.
In recognition of Tom's outstanding contribution to RCP in South Australia, the directors and staff would like to congratulate Tom on this fantastic achievement. We are excited for Tom to continue to play a significant role in the ongoing growth and success of the RCP Adelaide office.