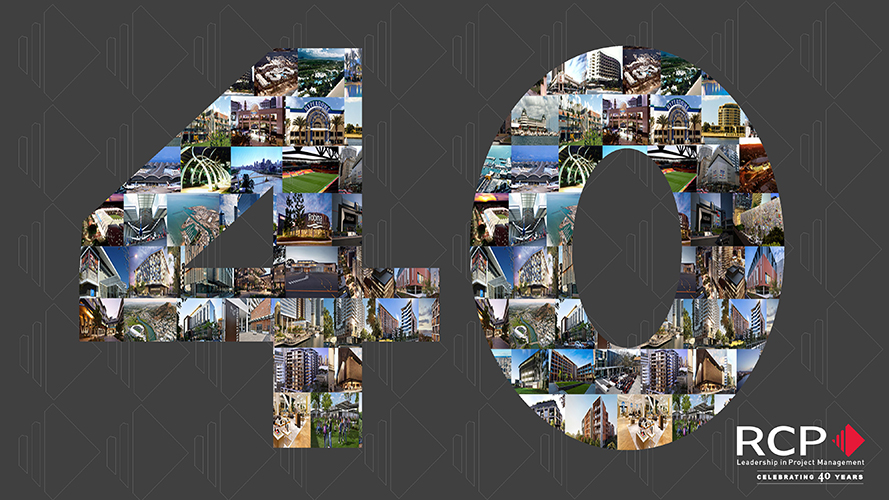 In celebration of RCP's 40th anniversary, it was a great opportunity for founding director, Alan Patching, former RCP director, John Hill and current managing director, Russell Martoo, to get together and reminisce about the formative years, the success of the business over 40 years and future direction of RCP.
First established in 1981, Alan Patching was responsible for the rapid growth of the company throughout the 1980s, reinforcing RCP's credentials as an independent project management and programming consultancy.
RCP has six offices in Australia (Adelaide, Brisbane, Gold Coast, Melbourne, Sydney and Townsville) with highly motivated staff dedicated to achieving positive outcomes for our clients. We are fortunate to have a group of professional and experienced senior executives who work closely with our team of directors: Richard Little, Adelaide/Melbourne; Mark Dibben, Sydney; plus, Jennifer Smith; Ian Kerr, James Goodson, Greg Atkinson and Russell Martoo, who are based in Brisbane.
To all our clients, thank you for your loyalty and partnership the past 40 years.  We look forward to continuing to provide our services in the future!
Click the link to view the video of Alan Patching, John Hill and Russell Martoo discussing the past and future of RCP – RCP 40 Year Anniversary Video