RCP is proud to be a continuing sponsor of the Property Council of Australia's ANZ/Property Council Survey, which is undertaken by property industry professionals nationally.
The final survey results for the year revealed sentiment in the property industry remains positive however, the survey results show that the average confidence levels for Australia in the next quarter has declined slightly from the previous results which may have been influenced by continued interest rate increases and recent election results.
Somewhat surprisingly given the volume of projects currently being delivered, the average staffing levels, forward work schedule and construction activity expectations have decreased nationally although all these results remain with positive levels of confidence.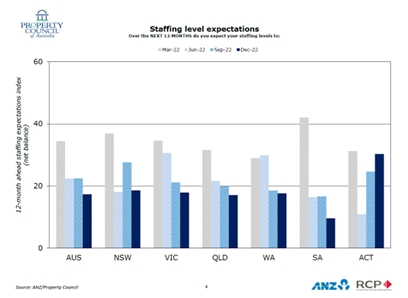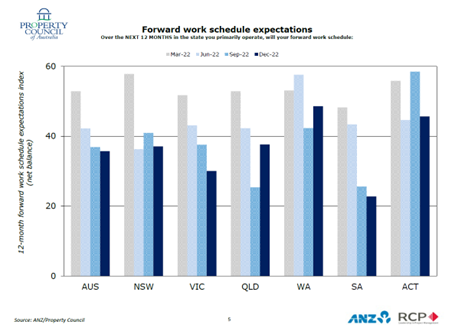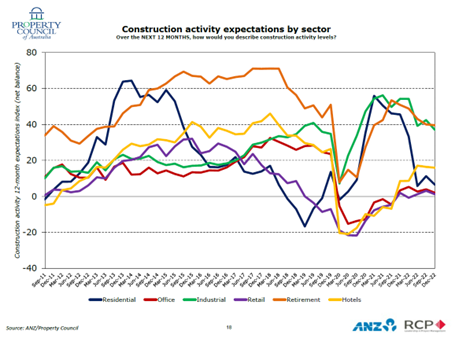 The impacts of COVID 19 and increasing interest rates continues to have an ongoing effect on the property industry however, the survey results show the strong resilience that the property industry during 2022.
To view full details of the latest ANZ/PCA survey results, please visit the Property Council of Australia website.