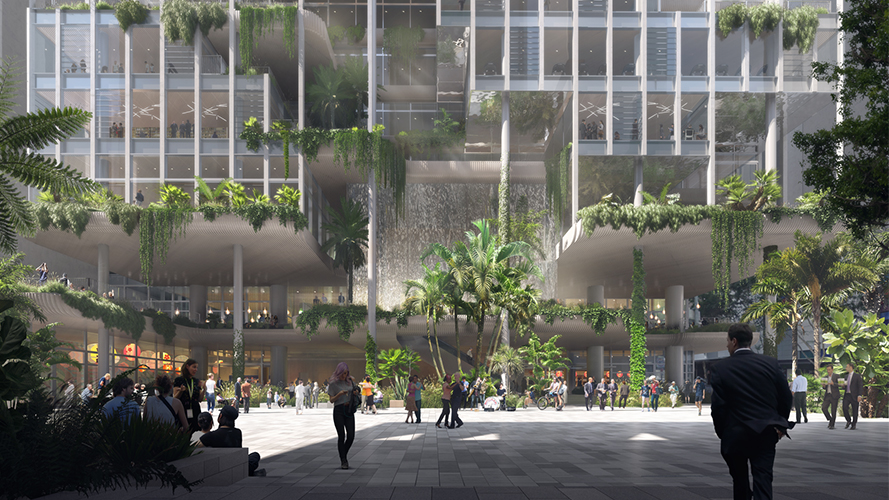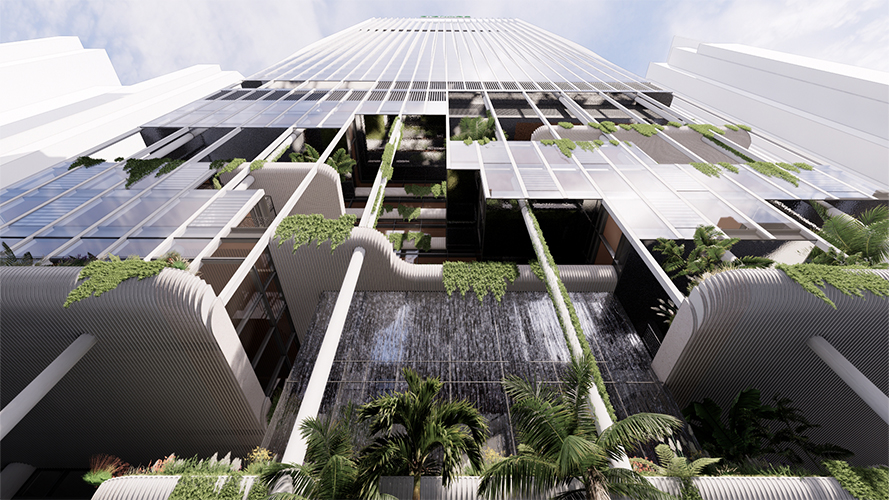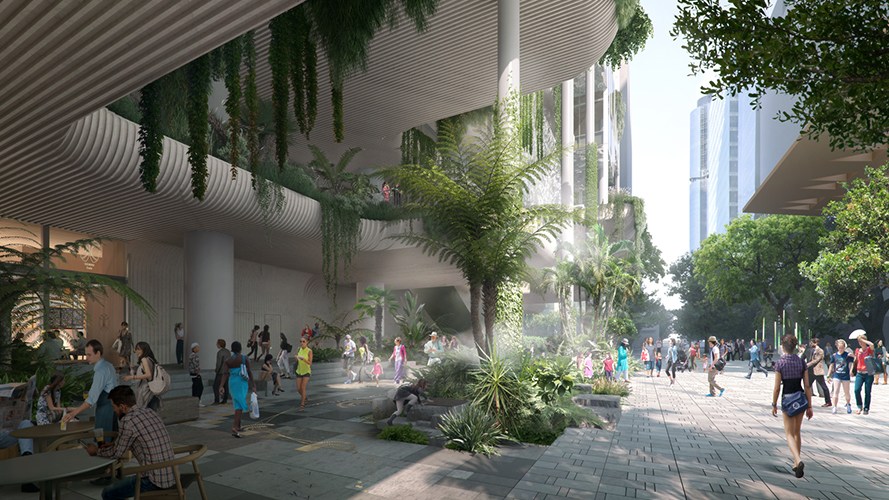 RCP is pleased to share it is part of the team appointed by QIC to deliver 101 Albert Street as part of the CRR precinct development.
RCP is partnering with QIC Real Estate, which has recently submitted a Development Application (DA) to Economic Development Queensland (EDQ) for the premier $750 million 101 Albert Street.
Located within the Cross River Rail Priority Development Area opposite Albert Street Station, with a total site area of 2,500m2, the development will comprise ~45,000m2 of prime grade office and mixed-use space. 31 storeys are proposed for office use, designed to suit a range of tenants through varying configurations, and nearly 4,000m2 of outdoor space.
Designed to meet new and emerging ways of working, 101 Albert Street will reflect Brisbane's unique subtropical climate. Viewed from the Albert Street Cross River Rail Station and street frontages, the proposed tower will appear as a subtropical vertical garden, with seamless transitions between indoor and outdoor spaces. This tropical foliage theme will be integrated throughout the development, including an expansive rooftop area that allows occupants to enjoy outdoor spaces, including a surrounding rooftop garden. Exciting retail and dining concepts are also proposed throughout the vertical village, plus generous public and civic realms that can be used year-round.
Designed in accordance with high environmental and sustainability principles, the proposal is pursuing an Environmentally Sustainable Design, targeting a 6-Star Green Star Buildings rating (Australian Excellence), and a 5.5-Star NABERS Energy rating. Opportunities for active travel will also be encouraged, including more than 250 bicycle parking spaces and end of trip facilities.
The Albert Street Cross River Rail Station and the proposed development at 101 Albert Street represents the future of Brisbane's inner-city building design — combining commuter amenity and services with a mix of commercial, retail and residential space.
The Albert Street Cross River Rail Station will be the first Brisbane CBD train station built in over 120 years, and QIC's proposed vertical village at 101 Albert Street will amplify the city's ambition — providing an iconic and distinctly Queensland arrival experience for the more than 67,000 commuters who are expected to use Albert Street Cross River Rail Station each weekday by 2036.
Subject to approvals, at this stage construction of the Albert Street precinct is expected to be completed by late 2027.
The proposal is the first DA to be submitted within the Albert Street CRR PDA and is now being assessed by EDQ.
Source: QIC press release dated 10 March 2023
Find out more about the project here.