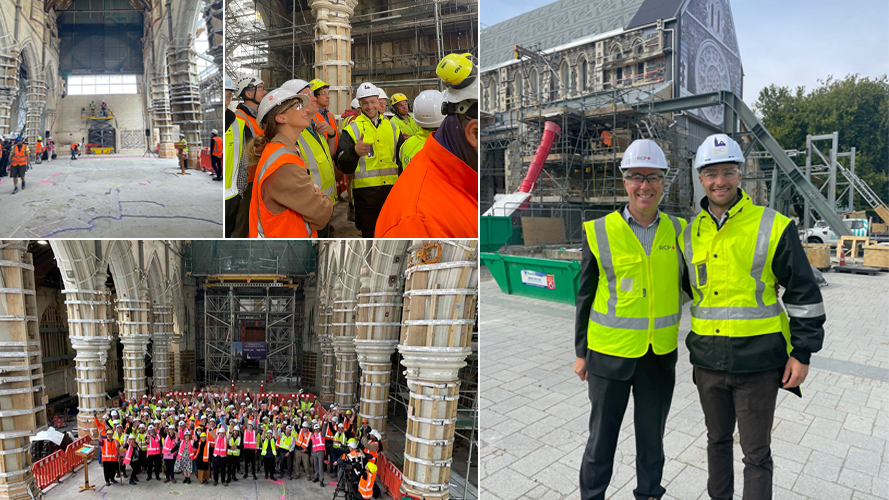 RCP NZ was pleased to celebrate the successful completion of the stage one stabilisation works with Christ Church Cathedral Reinstatement Project Limited and the Christ Church Cathedral team.
This key milestone now allows project team members and community stakeholders to access all aspects of the structure, including the Cathedral's interior, which was not considered safe until now. It also signals the start of the next stage, which will strengthen and reinstate the main Cathedral and Tower.
Senior RCP consultants provided early expertise to the project to prepare a government briefing paper outlining the possibilities offered by a joint venture approach. As a result, the project was able to access funding from the government and from the Christchurch City Council to reinstate the Cathedral.
The partnership led to the establishment of Christ Church Cathedral Reinstatement Limited, the project's delivery arm, which RCP NZ team members were seconded to, to assist with management of the Concept and Developed Design workstreams.
The project's 'build' phase commenced in mid-2020, RCP has continued to assist in a secondment capacity for Christ Church Cathedral Reinstatement Limited, providing lead and support project management services for stage one and the commencement of the strengthening phase.
We look forward to seeing this iconic and historical project unfold over the next few years.
Find out more about the project here.