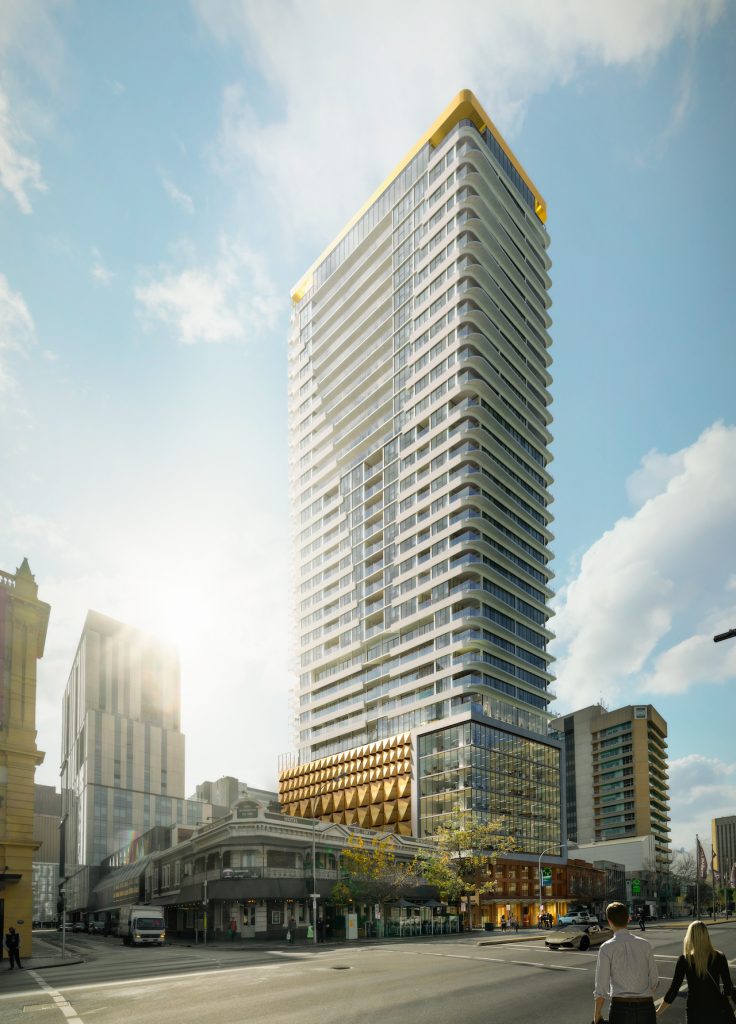 The construction of Victoria Tower Adelaide (VTA) has officially kicked off, with VTA set to be Adelaide's fourth tallest building at 120.21m high on completion in 2025.  Piling works have been completed, using the second largest piling rig in Australia and the largest piles in South Australia at 1.5m diameter and 18m deep.
RCP has been engaged by Auta Group to provide project management, superintendent, and programming services for the mixed-use Victoria Tower Adelaide development.
Located at 32-38 Grote Street, Adelaide, the project will see the construction of a 37-level building with 285 apartments across 27 levels, ground floor retail tenancies, 8 levels of mixed carparking and commercial office space and 1 level of communal residential facilities.
Apartment styles will include one, two and three-bedroom apartments plus three levels of luxury penthouses, with those on level 37 having private rooftop terraces. The building is situated by next to Adelaide's Central Market and overlooking Victoria Square.
RCP's scope of services includes commissioning consultants, preparation of PPR and tender documents, management of revisions to the approved DA concept, contract negotiation, contract procurement, tendering of the works, project management, superintendency and programming of the construction works.