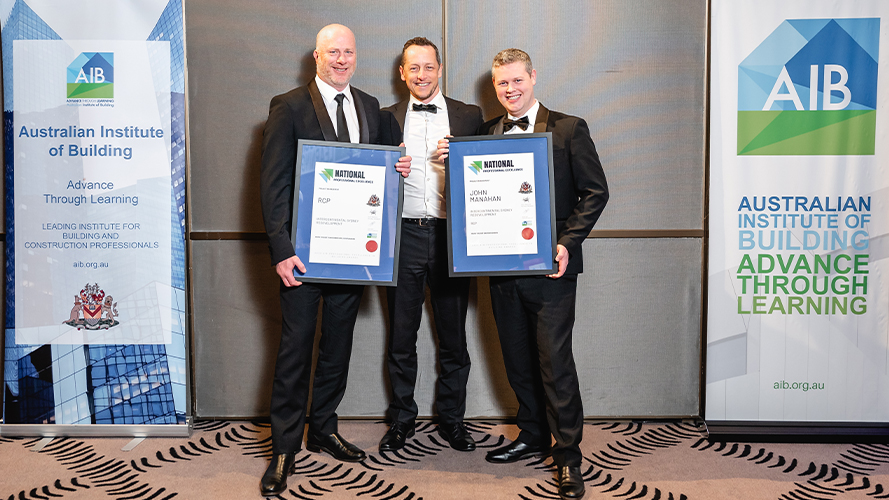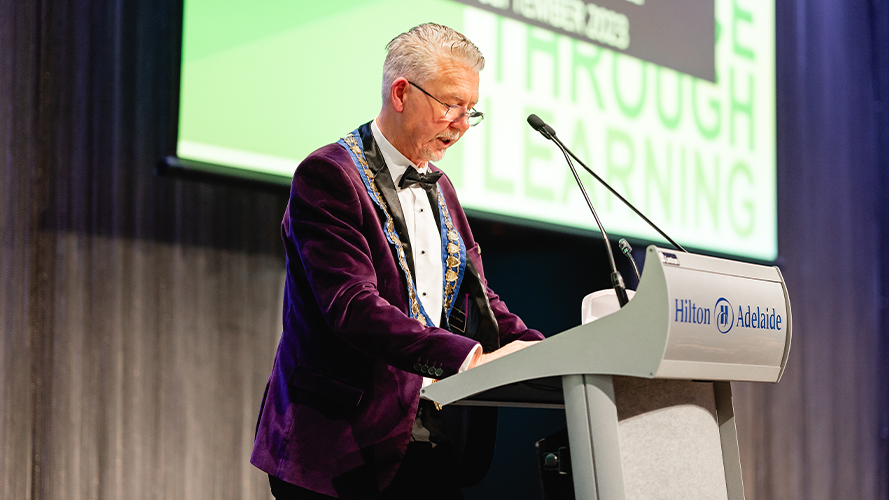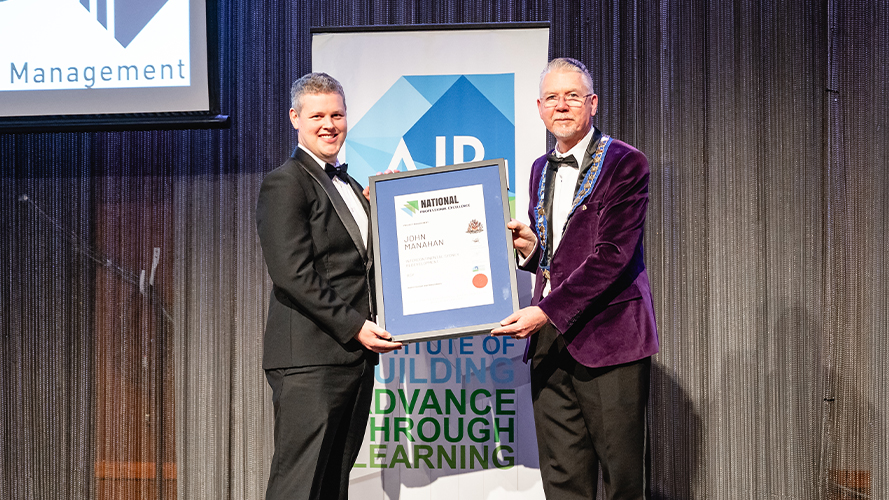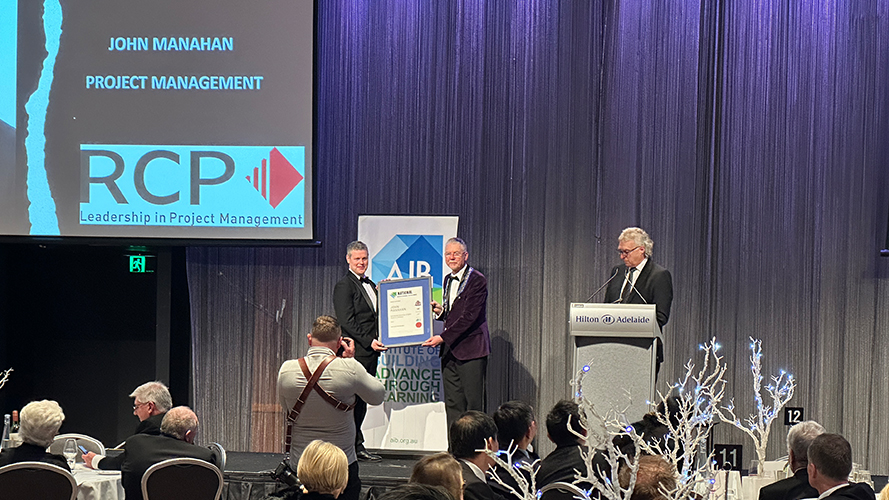 RCP is thrilled to announce it was the recipient of the national Professional Excellence Award for project management! RCP's Senior Project Manager, John Manahan, won the award for his leadership of the InterContinental Sydney Redevelopment.
Attended by the AIB Chief Executive, national council representatives, AIB members and industry peers the awards evening celebrating Australian building excellence was held at the Adelaide Hilton, Saturday 9 September 2023.
The professional excellence awards recognise industry professionals who successfully overcome challenges to achieve the timely completion of projects on budget, introducing practical applications of industry research and project management expertise to attain the quality desired by clients.
AIB National President Scott Reid said of the finalists, "You are amongst the best building professionals in Australia, and we applaud you, your project team and supporting companies who without their support couldn't achieve such excellence." ¹
The $130 million InterContinental Sydney Redevelopment was a major complex upgrade to bring the hotel into compliance with the hotel group's brand standards. RCP was engaged by Mulpha to provide project management, superintendent, and programming services.
The project works comprised major services infrastructure upgrades, complete refurbishment of 509 guestrooms, upgrade of the tower façade, heritage restoration of the Treasury Building, new bar, refurbishment of the lobby, restaurants, wellness facilities, lounge, and rooftop bar. Unforeseen events included the COVID-19 pandemic and latent conditions interspersed throughout the guestrooms.
RCP Director, Mark Dibben said, "We are very proud of John for his work on this project. He really had so many tough obstacles to navigate beyond the usual challenges of a 500+ room hotel refurbishment. Keeping the 5-Star hotel operational throughout construction, a major services upgrade for the whole building over a four-day shutdown, replacing every window in the building and then COVID-19 restrictions and labour and supply issues… it's truly remarkable the team finished on time to deliver this superb project that everyone is delighted with.
"It's great to receive industry recognition for the depth of experience and knowledge required to deliver a complex project like this. In this case it also acknowledges of the agility and personalised care our team brought to achieve the objectives of the project."
"We are grateful to have had the opportunity to work with Mulpha, and the project team Built. and Woods Bagot on this now multi-award-winning project."
Photo credit: AIB
Professional Excellence Awards Magazine – nominee edition for 2023