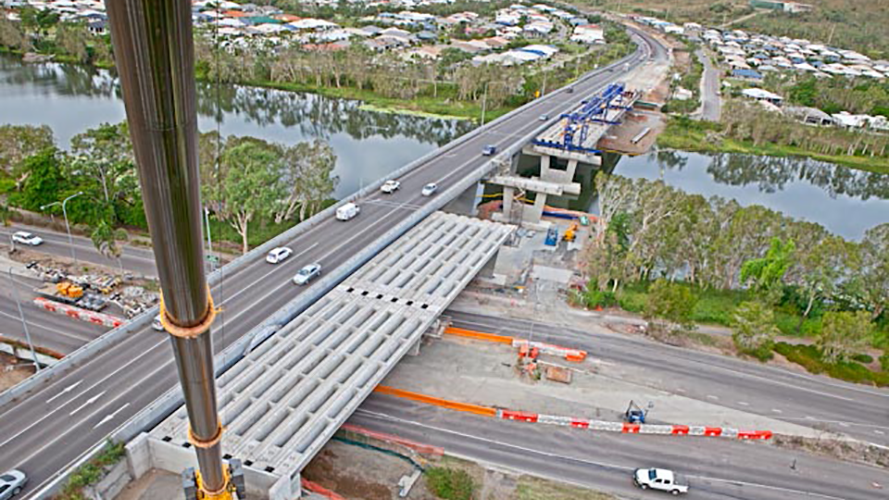 Client
Abigroup Seymour Whyte Joint Venture
Features
Cost $200m
Bridge 1 – University Road overpass
Bridge 2 – University Creek
Bridge 3 – Angus Smith Drive overpass
Bridge 4 – Ross River Bridge duplication
New pavements and streetscape duplicating Douglas Arterial Highway
RCP was appointed by Abigroup Seymour Whyte Joint Venture in September 2010 to provide programming services.
RCP undertook a review of the programme and status of the partially completed works and provided recommendations on the contractors programme.
The project included strict environment constraints on works to the bridge in relation to the wet season. Regular status inspections and forecasting were employed to minimise risk which ensured works were completed on time.
Ongoing services included status updates and logic changes to enable project completion within the contractual time constraints.