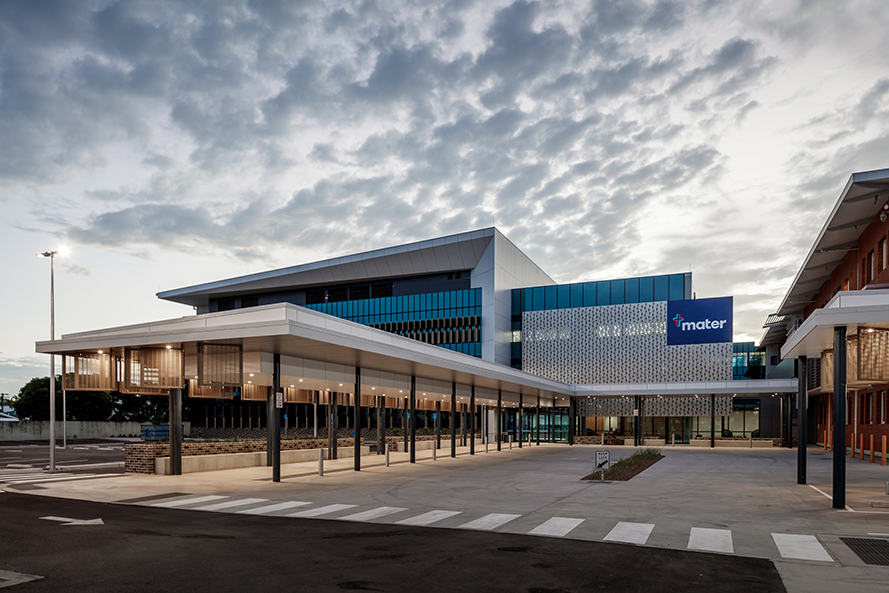 Client: Mater Private Hospital Townsville  
Value: $52m
Project Timeframe: 2017-2020
Services Provided: Project Management, Project Programming
Awards:
Features:
4 storey extension
4 new operating theatres
RCP is providing project management, superintendent and specialist programming services to complete the first stage of the major redevelopment of the Pimlico campus of the Mater Private Hospital Townsville.
The stage 1 redevelopment involved the construction of a 4-storey clinical services building. In a staged completion and handover programme, the new clinical services building, named the "Mercy Centre", opened to the public on the 24th March 2020.
The building comprises new entry link-ways to the existing hospital building, a radiology tenancy, day surgery unit reception, pre-admissions clinic, stage 2 surgery recovery suites, 4 new operating theatres, stage 1 surgery recovery suite, pre-operative patient preparation suite and extensive refurbishment of existing operating theatres and plant room.
The refurbishment of critical services has required implementation of high levels of planning and probity around forecasting disruption to services.