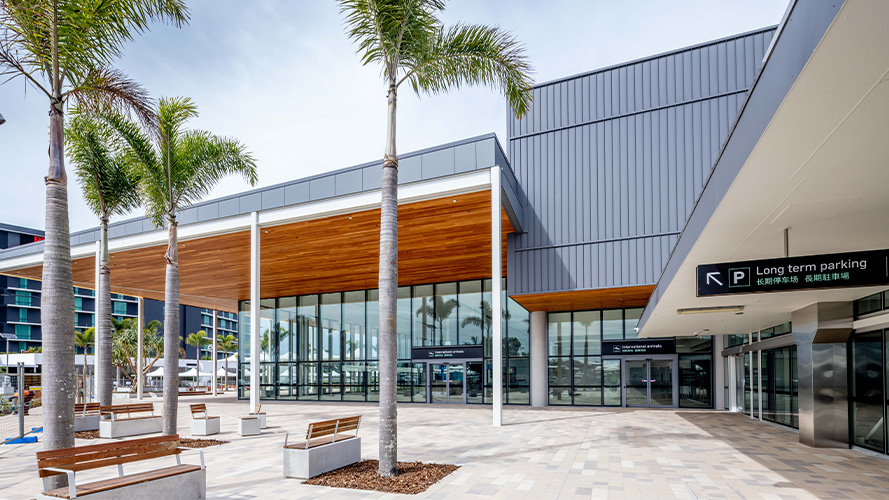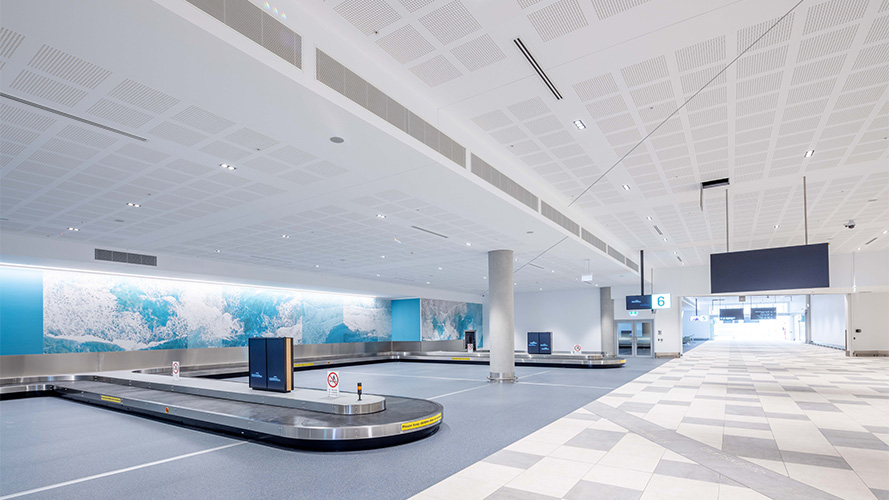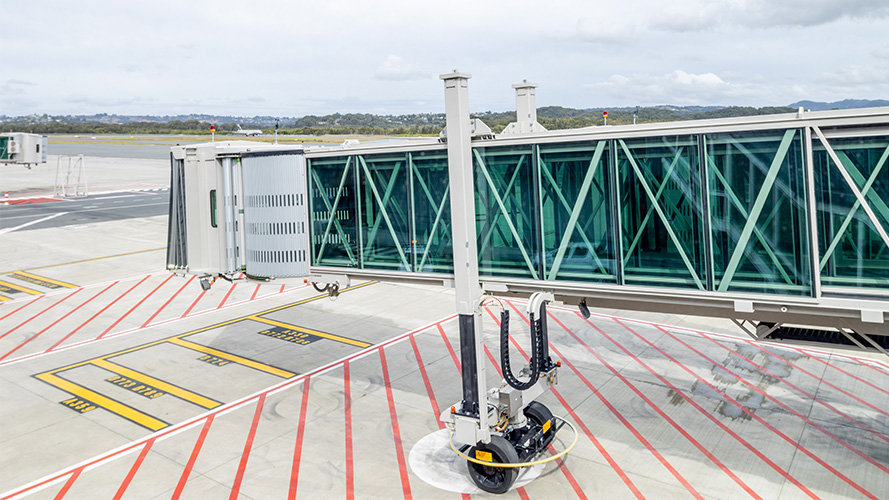 Client: Queensland Airports Limited
Value: $500m
Project Timeframe: 2018–2022
Services Provided:
Project Director
Project Management
Contract Superintendency
Project Programming
Operational Readiness Programming
Commonwealth Agencies Stakeholder Management
Tenancy Coordination
Gold Coast Airport has completed its major redevelopment which will address capacity issues and pave the way for future passenger growth and improved customer experience.
RCP was appointed as the project director and performed project management, superintendency, plus specialist project and operational readiness, activation and transition (ORAT) programming roles to assist Queensland Airports Limited (QAL) in the delivery and activation of this significant upgrade.
The 30,000sqm Southern Terminal Expansion (STE), the largest portion of the $500 million redevelopment, was completed in November 2022. The 3-level terminal building extension includes four glass aerobridges, six new gates and room for up to 19 large aircraft, seven escalators and nine lifts, new boarding facilities, a departure lounge, baggage handling and border control facilities plus new shops and cafes.
The new terminal now houses the airport's international operations, with the capacity to service domestic flights using a 'swing gate system' which is activated on demand.
Construction of the Airside Processing Zone (APZ) was completed in April 2022. This package comprised complex staging and fast-tracked procurement using modular construction techniques in a highly sensitive and active airside environment.
The APZ now provides improved passenger movement between the existing terminal building and the new multiple apron ramp system (MARS) configured aircraft parking apron, whilst also aiding to remove congestion from the existing terminal caused by passenger queuing.
Images courtesy of QAL.