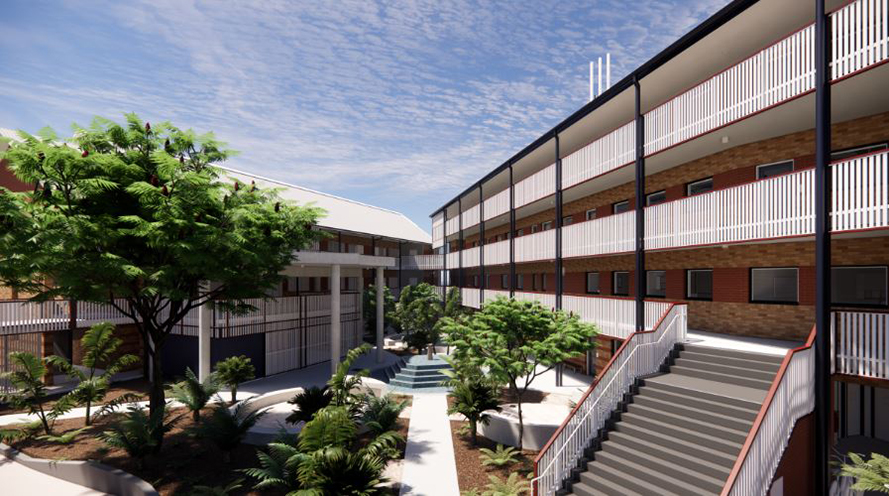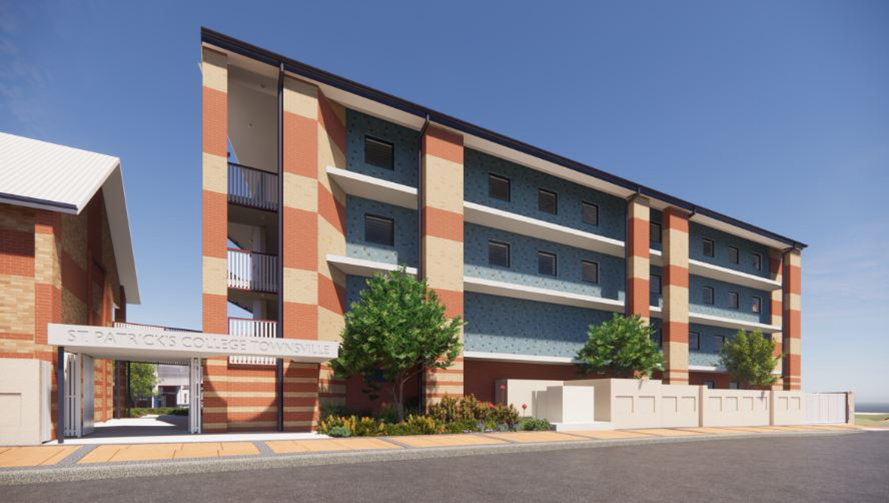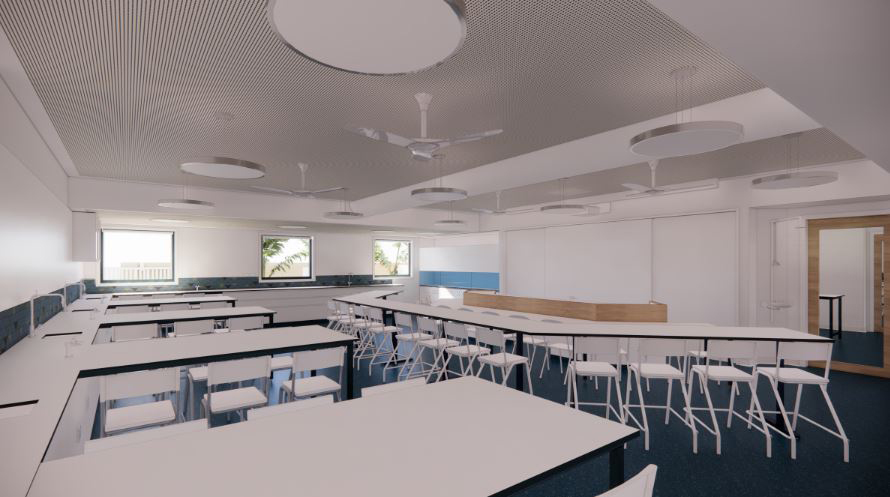 Client: St Patrick's College Townsville Limited
Value: $15 million
Services Provided: Project Management Services
Features:
Five laboratories (includes 2 x prep rooms)
Aqua tanks
Physics and technology spaces
Administration Level (includes reception, meeting rooms, 2 x individual office, open plan office for 52 desks, & staff kitchen/dining room)
Storerooms
Staff offices and lounge
Courtyard refurbishment, external works and landscaping
Link bridges
Elevator
RCP is providing project management services for the St Patricks College New South Building project in Townsville.
Designed by m3architecture, the project involves the construction of a 4-storey STEM Learning Hub building, consisting of 5 laboratories, administration building, storerooms, staff offices, link bridges, elevator, courtyard refurbishment and external works and landscaping.
Ground floor will include marine science and biology laboratories, with aquatic tanks.  Physics and technology spaces, which will occupy Level 2, while the top floor will feature chemistry laboratories and general learning spaces. The link bridges will connect the new structure the adjacent academic building creating continuity throughout the campus.
Architect: M3 Architecture
Building Company: Stage 2B – Hutchinson Builders