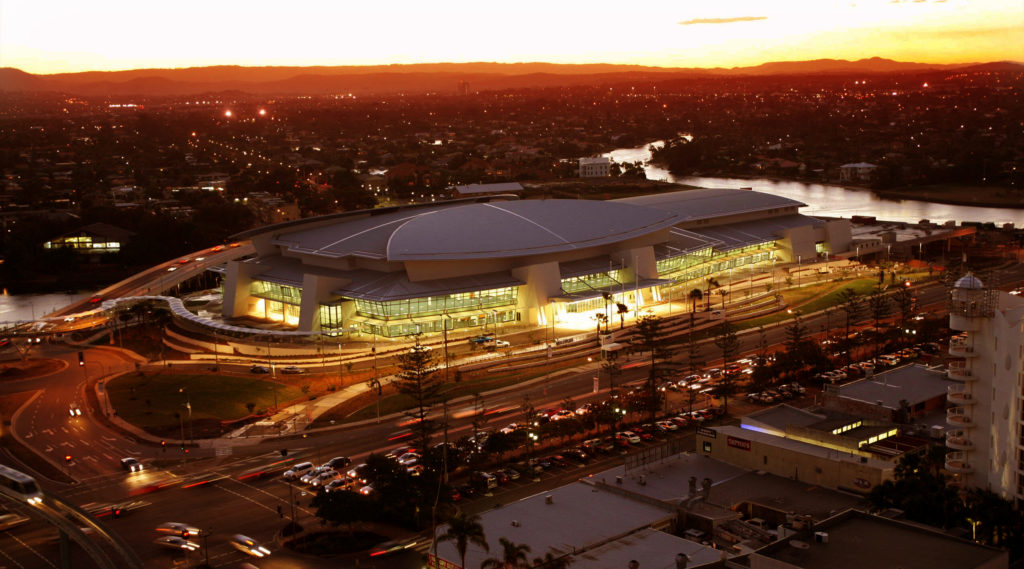 Client
Jupiters Ltd
Features
3,000m² of Exhibition Hall
6,000 Seat Auditorium
Meeting & Conference Facilities
9 Kitchens
2 Levels of Carparking / 1,400 Spaces
RCP were engaged by Jupiters Ltd to provide full Project Management and Project Programming services for this landmark community facility on Queensland's Gold Coast.
Initial works involved the realignment of the existing Tallebudgera Creek to create the required building platform.
The Centre has an Arena with tiered seating for up to 6,000 people which is ideal for concerts, sporting events, functions and up to 4 space configurations.
The Exhibition Hall has 3,000m² of internal space and an additional 900m² external space, catering for over 400 booths, banquets and cocktail functions.
The 15 meeting rooms have operable walls creating spaces perfect for 10 to 6,000 delegates and also state of the art technology facilities including wireless communications.
There are 1,400 undercover carparking spaces over 2 levels.
The $118m complex was opened on time and on budget.