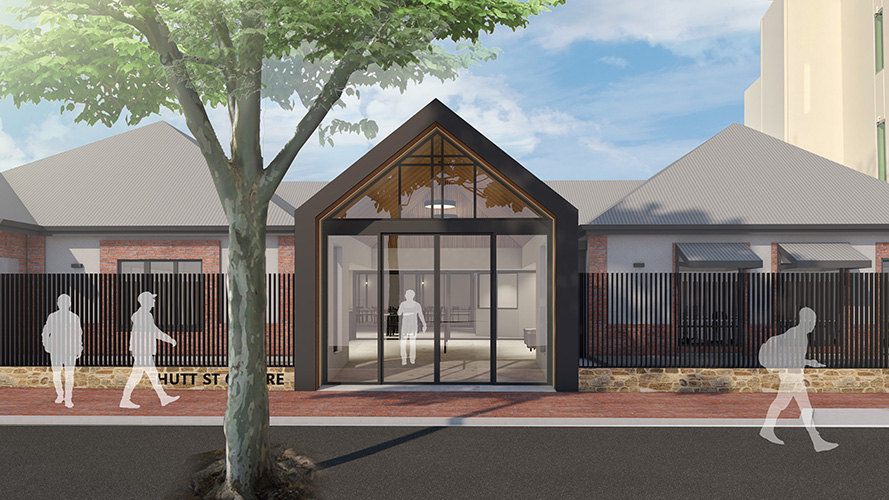 Client: Hutt Street Centre
Project Timeframe: May 2019 – February 2021
Services Provided: Project Management
Features:
redevelopment of all amenities
consultant rooms and offices
modern entrance
improved courtyard
Hutt St Centre is a charity organisation that offers critical services for "rough sleepers" and people experiencing homelessness to help find shelter, food, care and support.
Each year Hutt St Centre provides wellbeing and professional services to up to 3,000 people, including meals, showers and laundry facilities, housing support, and life skills through education, training and employment services.
The Hutt Street Centre site currently occupies two local heritage houses and a larger building adjacent. The project entails a full redevelopment of the centre's amenities including multipurpose and consultation rooms, offices and computer areas, modern entrance, external courtyard, art room and improved frontage landscaping.
RCP has been engaged to perform project management services for the redevelopment and is overseeing the design development, construction documentation and project construction phases.