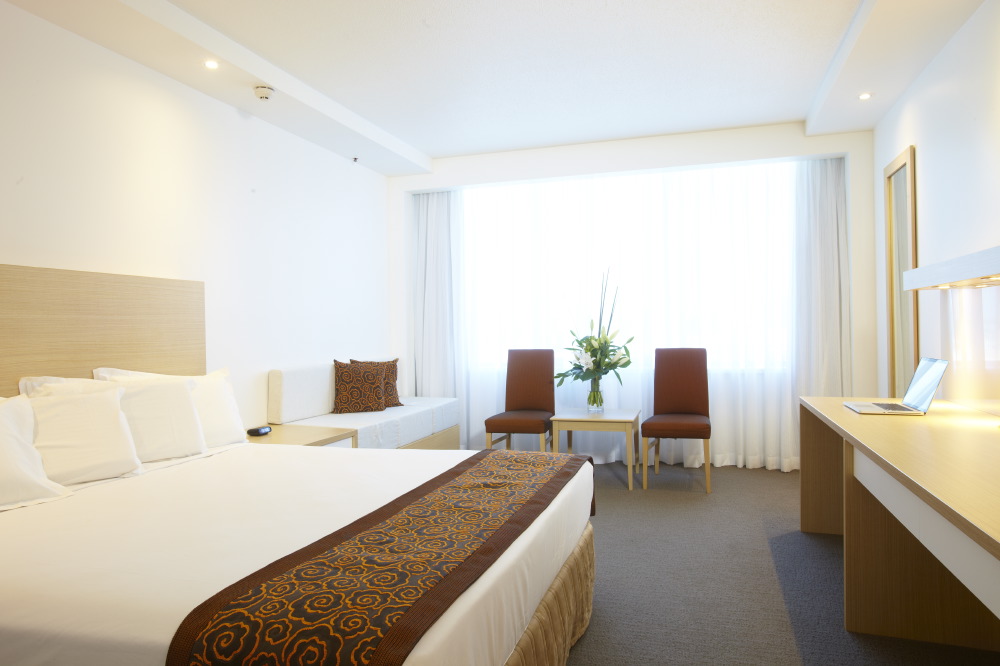 Client: Echo Entertainment (Jupiters Townsville)
Value: $1.5m
Project Timeframe: Completed 2011
Services Provided: Project Management
Features:
Bathrooms refurbished on 2 levels.
Suites refurbished on 3 levels.
As part of the Jupiters Townsville room upgrade RCP were appointed to assist with the delivery of refurbished bathrooms on levels 10 and 11, and suites on level 10, 11 and 12. The upgrade also included person with disability rooms built to comply with current Australian Standards.
RCP's project management role included an initial critical review of documentation from previous room upgrades. The review highlighted risk items, assisted with improved quality and provided cost savings.
Stage 1 was completed on time and under budget in November 2011 and Stage 2 was completed in December 2011.