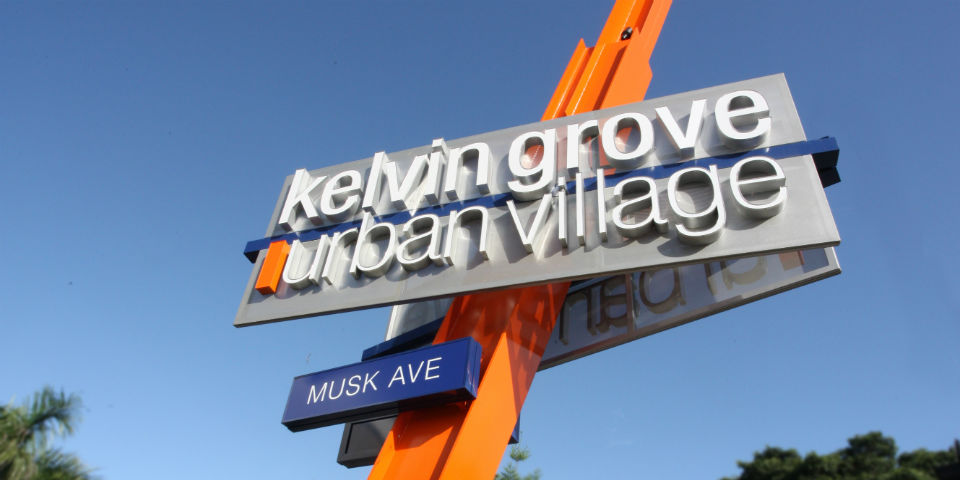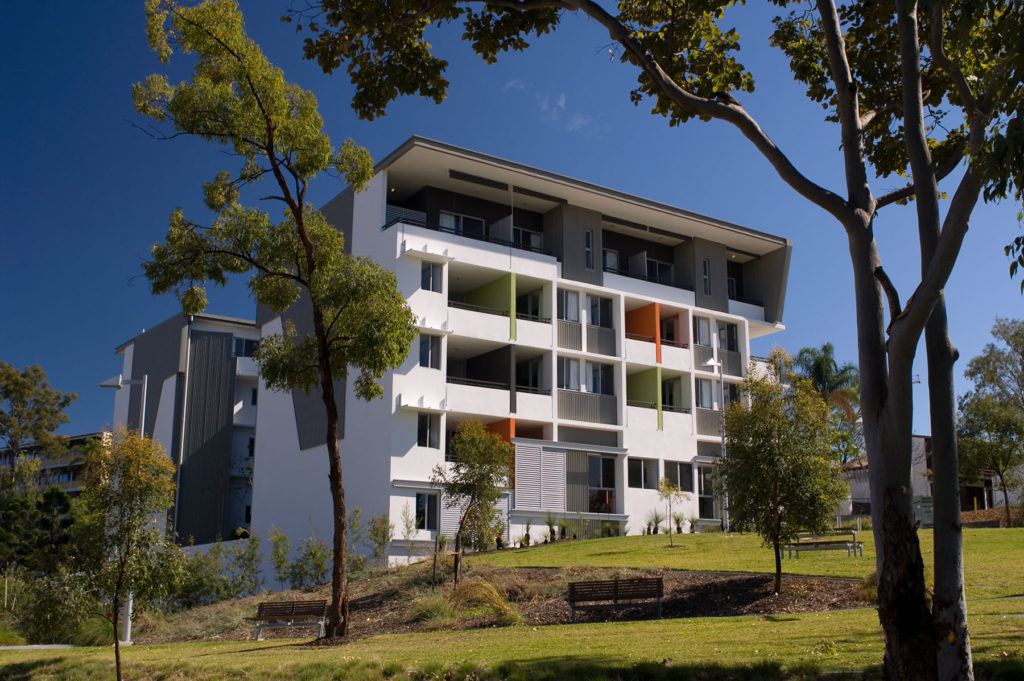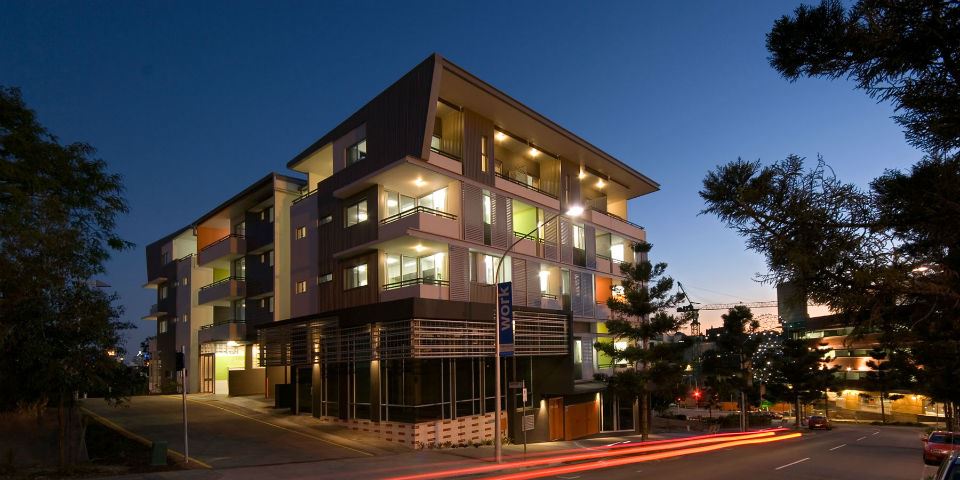 Client
Department of Housing
Features
Mixed Use Development
1,100 Medium Density Residential Units
QUT University Facilities and Institutes
6,000m2 Retail incl. Woolworths Supermarket
Public and University Health Facilities
Recreational Facilities
50,000m2 Commercial Offices
La Boite Theatre
Cost
$1 billion total development investment
The Kelvin Grove Urban Village, a development partnership between QUT and the Department of Housing, is an innovative mixed use development constructed on the former Gona Barracks site and adjacent land at Kelvin Grove.
Completed in 2014, the village comprises over 1,100 medium density residential units, university facilities, retail, shopping centre and a range of public and university health and recreational facilities.
The university has provided over 60,000m2 of teaching and research space for the Creative Industries Facility and the Institute of Health and Biomedical Innovation.
The Department of Housing sites provide a development of 140,000m2 GFA for mixed use, medium density, residential, student and seniors accommodation, affordable housing and commercial office space.