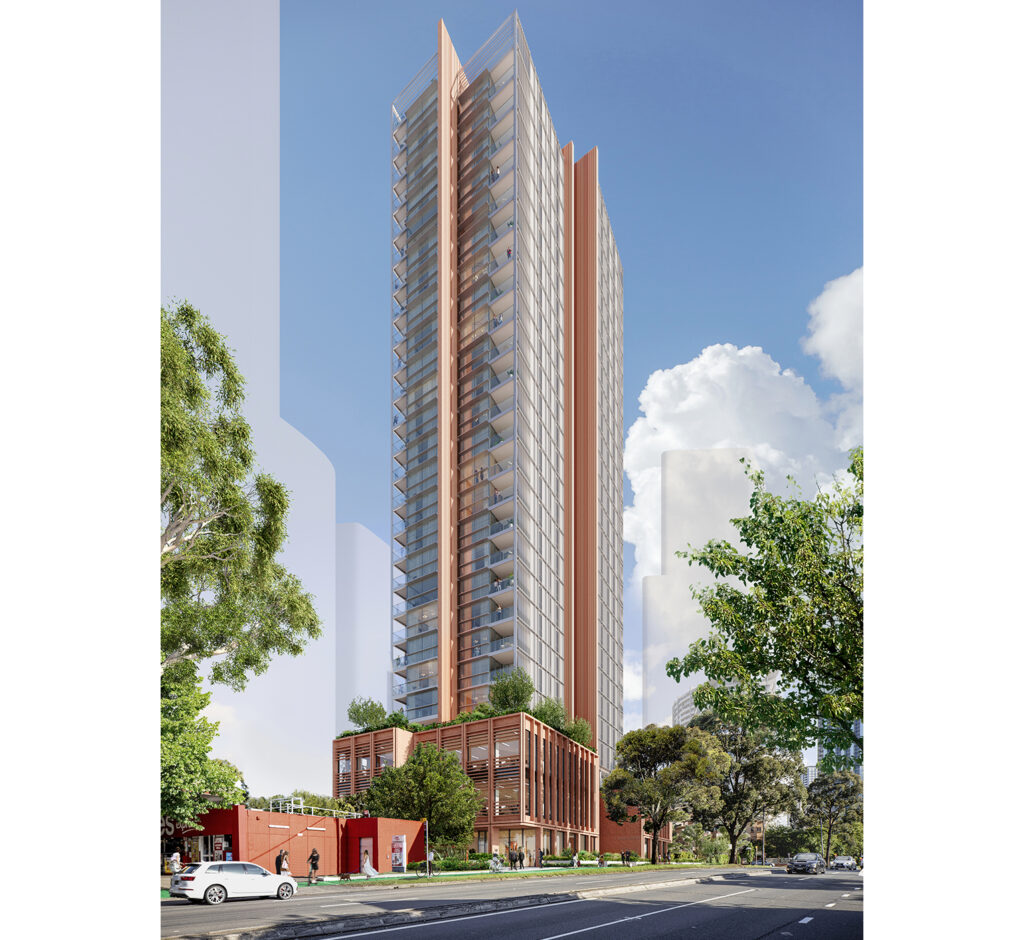 Client: Goldfields Chatswood No. 2 Pty Ltd
Value: $45m
Project Timeframe: completion July 2024
Services Provided: Project Management, Superintendency
Features:
 76 apartments
3 levels of commercial office space
25 levels sitting atop a 3-level podium
residential amenities, retail, and commercial spaces
communal outdoor spaces and pool
6-level basement carpark
end of trip facilities.
RCP is providing project management and superintendent services for the Goldfields, Pacific North development in Sydney.
The project includes the demolition of all existing onsite structures and construction of a new 27-storey mixed-use building comprising 25 levels of apartments above a 3-level podium of retail and commercial spaces. The project is conveniently located on the corner of the Pacific Highway and Wilson Street, adjacent to the North Shore railway line.
Architecturally designed by MAKE, the development features 76 residential dwellings and three levels of commercial office space. Apartments offer a choice of one to three bedrooms with an open balcony or courtyard for private use plus communal common areas, facilities and a pool. The top floor features a four-bedroom penthouse complete with its own private amenities. The development also has six levels of shared basement carparking with end of trip facilities for residents, their guests and limited commercial and retail use.
Public domain improvements will include landscaping, public art and ancillary works such as pedestrian access and stormwater infrastructure.