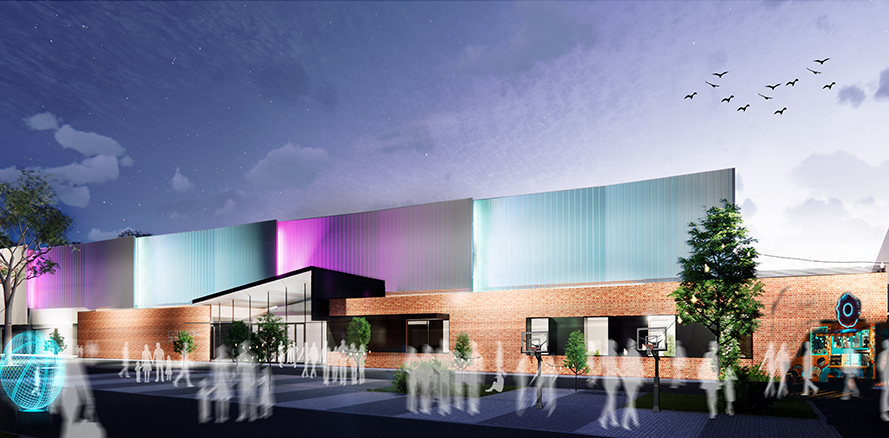 Client: The Royal Agricultural & Horticultural Society of South Australia (RA&HS) and Basketball SA
Value: $15m
Project Timeframe: Construction September 2021 to May 2023
Services Provided: Project Management
Features:
Expansion of the existing Wayville Sports Centre basketball court facilities
Provision of a new four court basketball hall and associated changerooms; gymnasium; amenities; spectator entry lobby, café and ticketing booth; sensory room; and Basketball SA administration facilities
Show court specification to FIBA Level 1 international standard to facilitate WNBL and International Women's basketball matches and events
External landscaping, pedestrian access, roadway adjustments, services infrastructure upgrades
Early relocation of an existing Telstra 4G wireless transmission tower to facilitate construction of the new facilities
RCP has been appointed by the RA&HS and Basketball SA to provide project management services for the State Basketball Centre development.
The State Basketball Centre, located at the Adelaide Showground, will become the new 'home for Basketball' in South Australia and the headquarters for the Adelaide Lightning Basketball, Country Basketball, SA Wheelchair Basketball and SA Church Basketball.
The new facility will cater for community through to high-performance basketball and see local, district, state and national league teams all training from the same venue. The facility will also accommodate the Dog Section events during Royal Adelaide Show periods.
The State Basketball Centre is built as an extension to the existing Wayville Sports Centre, providing four additional courts including a FIBA Level 1 specification show court capable of hosting 1,600 spectators.
RCP is overseeing the consultant procurement, design development, contractor tender and award and project construction phases of this development, including the delivery of early works activities.