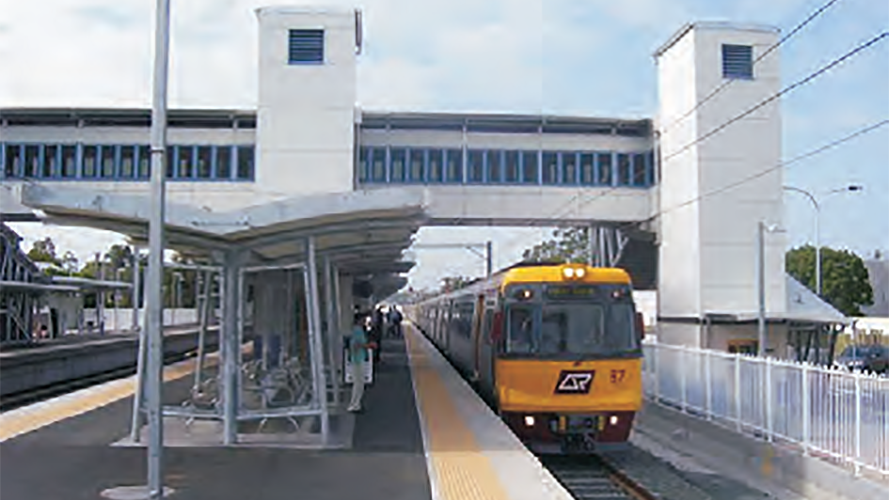 Client
S2K Alliance
Features
A new platform at each station
New station buildings at Coopers Plains, Banoon, Runcorn, Fruitgrove and Kuraby
Refurbish Sunnybank Station building
Lifts and new footbridges
Extra lighting and shelters
New seating
Electronic passenger information
Accessible toilets
Platform and carpark security cameras
Extra car parks at six stations
Cost $256m

The project involved the construction of a new third track from Salisbury to Kuraby Stations (9.5 kilometres) and the upgrading of seven railway stations and associated infrastructure along the line.
This project was delivered by QRNetwork through a project alliance with Abigroup Contractors, known as the S2K Alliance.
RCP were appointed in August 2006 as the Project Programmer on behalf of the S2K Alliance.
The programming role included the Development and maintenance of the Master Construction Program, including weekly, and monthly updates to master level, detailed construction programs for the project and ongoing monitoring and reporting to the S2K Alliance.
The master programme was produced using Primavera P6 software and required integration of numerous individual programs for each component of the project into one overall and fully linked network.
QR Network's award winning SEQIPRAIL program completed the $256m Salisbury to Kuraby rail upgrade in February 2008 to meet growing demand on the metropolitan passenger network.