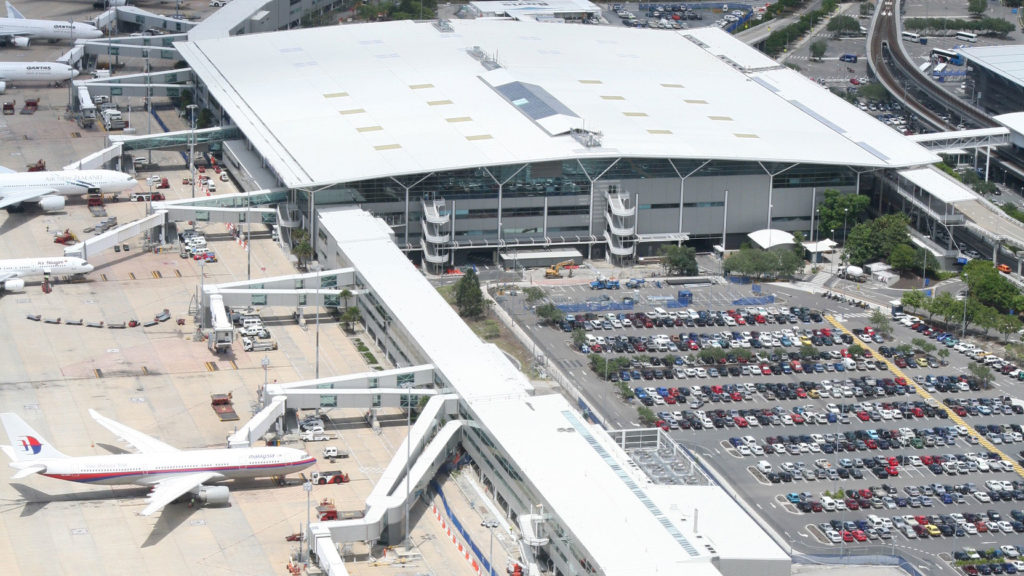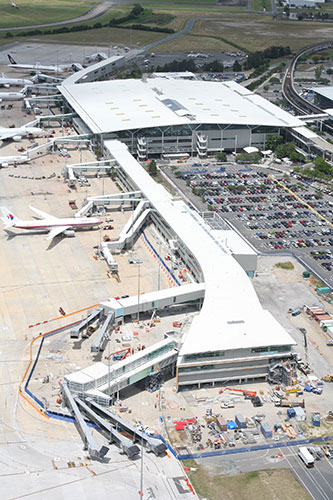 Client
Brisbane Airport Corporation
Features
Expansion to accommodate Airbus A380
Providing 2 Additional Gates
Expanded Apron Area
60 Metre Expansion to Terminal Building
Extension of Northern Concourse
$300m project cost
RCP were engaged by The Brisbane Airport Corporation to provide Audit Programming consultancy services to monitor the design and construction of the $300m Brisbane Airport International Terminal expansion which was designed to accommodate the new Airbus A380 'double-deck' aircraft.
The project included a 60m expansion to the southern end of the main terminal building over five levels, incorporating additional food and retail outlets, expanded check in facilities, an increase in passenger screening and immigration capability as well as additional and upgraded baggage handling systems. The extension of the air-side concourse to the north of the existing terminal was also expanded by two additional gates, each capable of receiving the new Airbus A380 with an apron area expanded further to provide for a third additional aircraft loading position.
RCP's role included reviews of the programmes provided by Bovis Lend Lease, regular progress monitoring and reporting as well as the provision of time related advice to BAC.
Whilst the initial Separable Portions 1 & 2 were delayed in their completion, the overall project was completed on time.