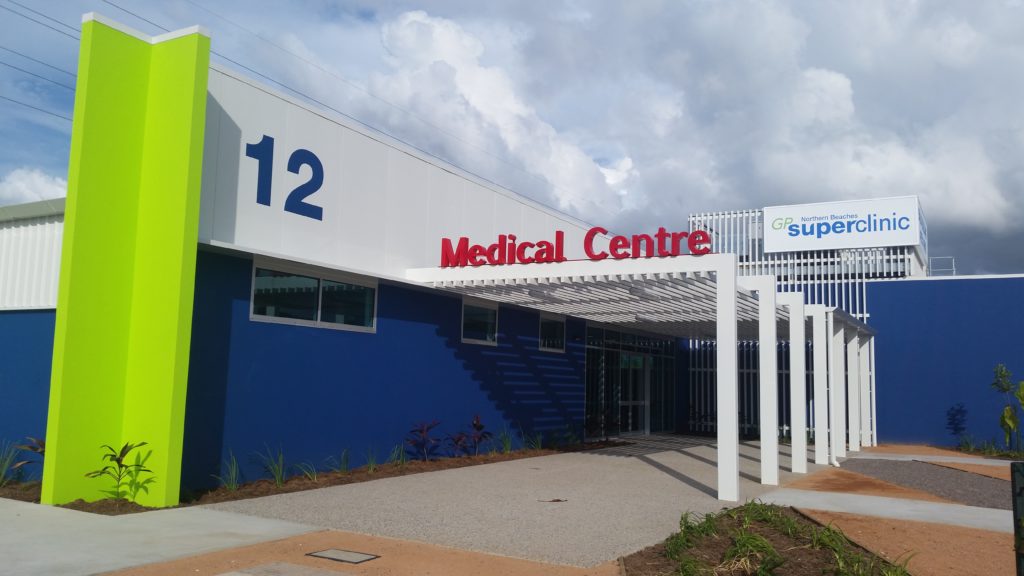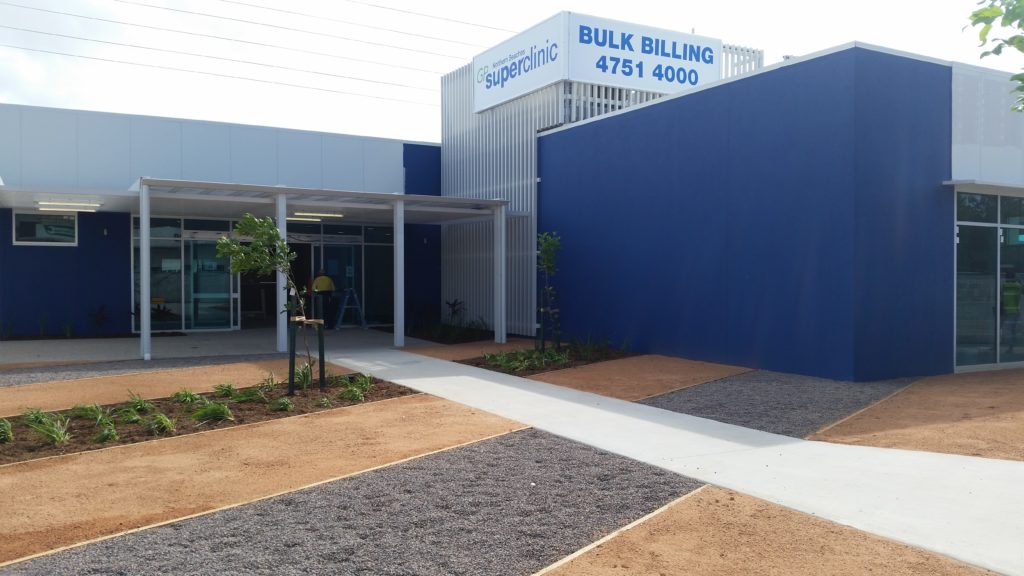 Client
Deeragun GP Super Clinic Pty Ltd
Cost
$2.6M
Contract Method
Stage 1 – Traditional Fully Documented
Stage 2 – Design & Construct
Features
Remote North Queensland location
Government co-funded project with associated critical funding agreement milestones
Base building and fit-out of GP Medical Centre
Base building of Pathology and Dentistry tenancies
The vision for this project was to provide a 'super clinic' medical facility to meet the needs of the fast growing northern suburbs of the greater Townsville region. The opportunity was to develop two sites simultaneously, a larger southern "hub" clinic in Deeragun and a smaller outreach, "spoke" clinic at Rollingstone. This development was co-funded by the Commonwealth Government to fulfill a need for accessible and affordable health care in the Deeragun and Northern Beaches area of Townsville.
The 832m2 building was constructed on land purchased by Deeragun GP Super Clinic Pty Ltd within the Deeragun Trade Centre precinct. The building comprised of 629m2 Super Clinic (base building and fit-out) and common areas along with 203m2 commercial tenancies for dentistry and pathology.
The building was designed and prior approvals obtained to accommodate the future staged construction of separate adjoining pharmacy and radiology tenancies, which would be leased and fitted-out by third parties.
Construction commenced in August 2014 and was completed in February 2015.
Stage 2 construction of the pharmacy building was completed in August 2015. RCP managed this project using a D&C delivery model negotiated with the same contractor as carried out the Stage 1 project.