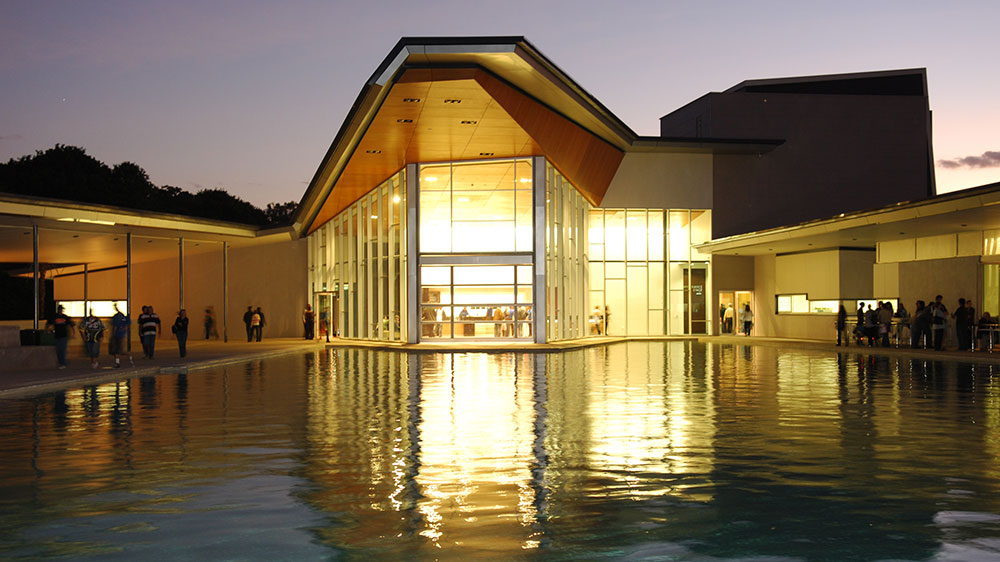 Client
Cox Rayner
Thuringowa City Council
Features
2,600m2 Cultural Centre
River Walk & Jetty
Swimming Lagoons
Art Gallery
Cultural Centre (including: performance space, rehearsal rooms, recording studio, workshops and offices)
Café
Auditorium Facilities
Energy Tower
Public Amenities

RCP were engaged by the Principal Consultant, Cox Rayner, to Project Manage and Programme the design consortium through the documentation, tender and construction of the Riverway project.
Phase One entailed the design and construction of public facilities within the existing Pioneer Park precinct, including a river walk, jetty, two large swimming lagoons, art gallery, cultural centre, café, multi-use auditorium facility, energy tower and public amenities.
The 2,600m2 Cultural Centre incorporates a combination of turf and projected steel shade elements in its roof and features a modern 300 seat 'black box' performance space, rehearsal rooms, recording studios, workshops and offices. The design of the centre, which also includes an art gallery, was developed through a carefully managed consultation process involving all stakeholder groups and specialist theatre consultants.
Environmental sustainability was a key element of the design brief for both the buildings and landscape. It included the challenge of retaining and preserving over 200 existing trees within the park during the construction.
Further phases included the construction of international standard sporting fields, grandstands, extensions to the river walk and extensive re-vegetation of the adjacent Loam Island area.