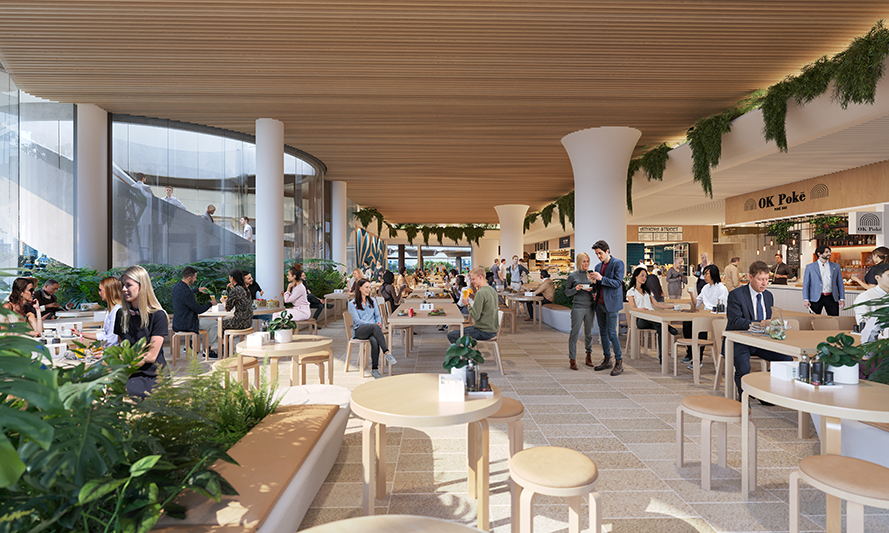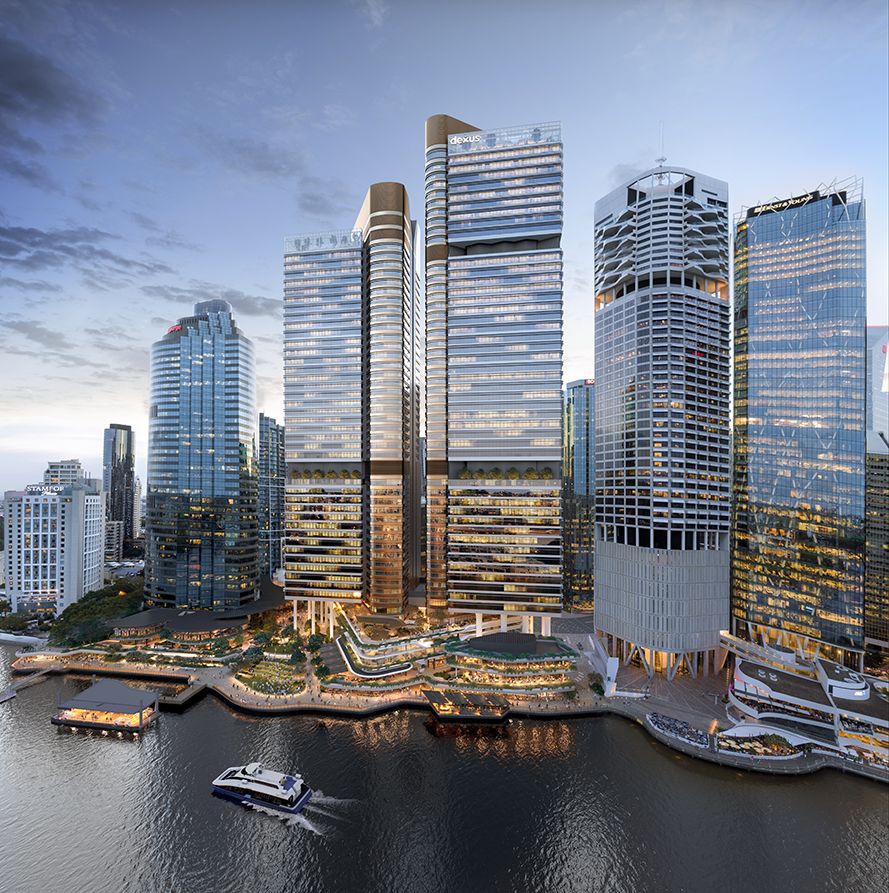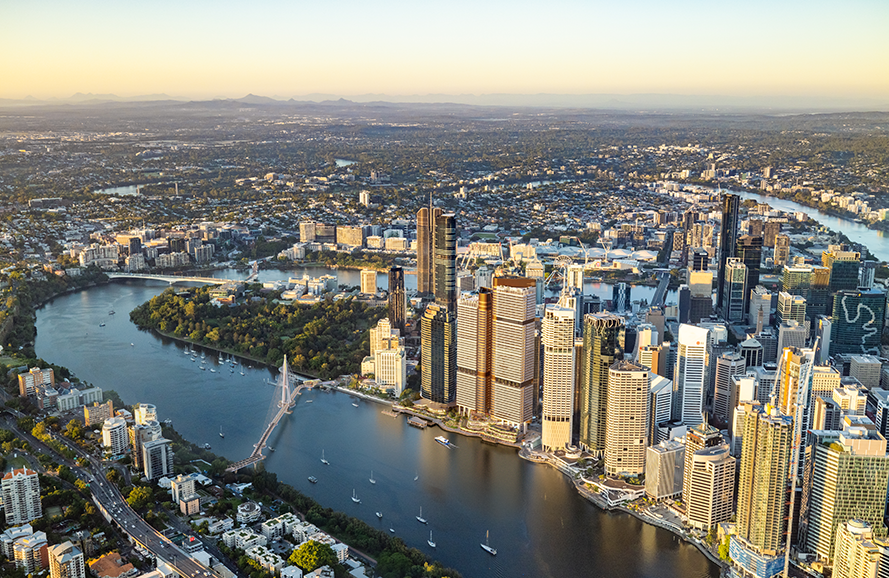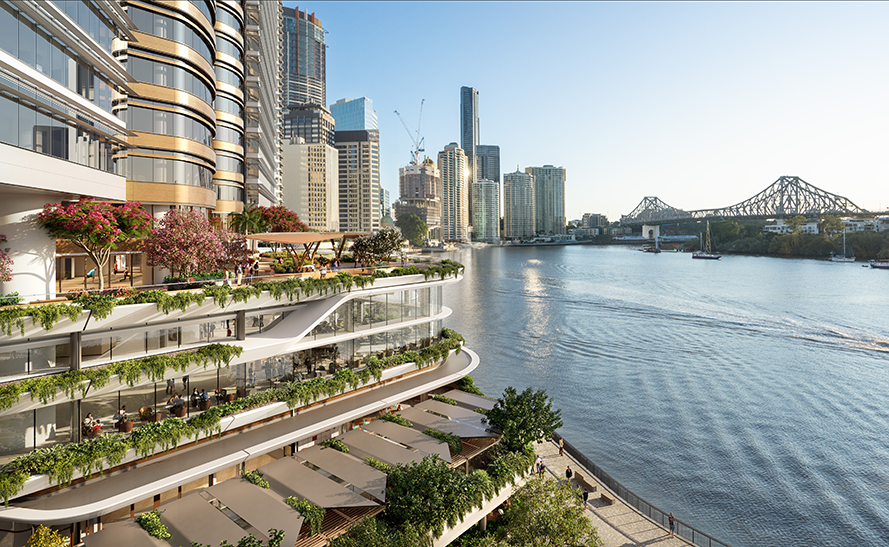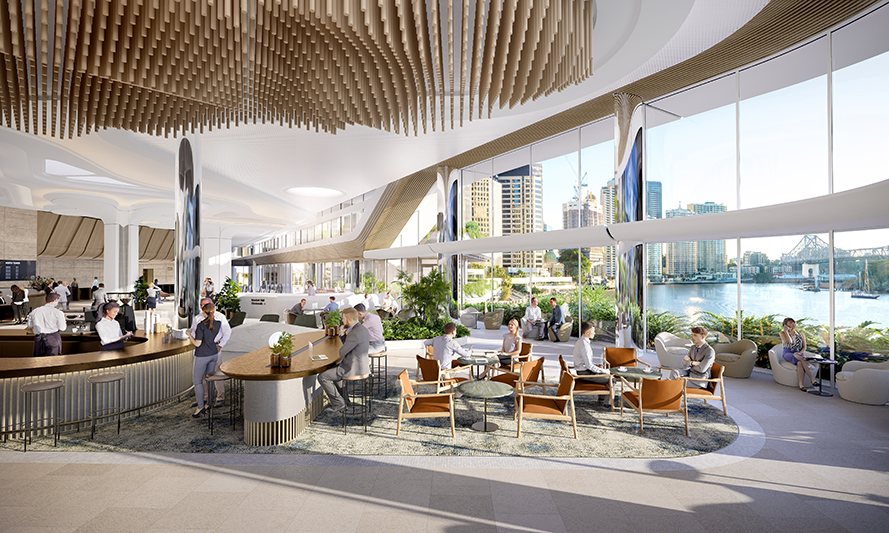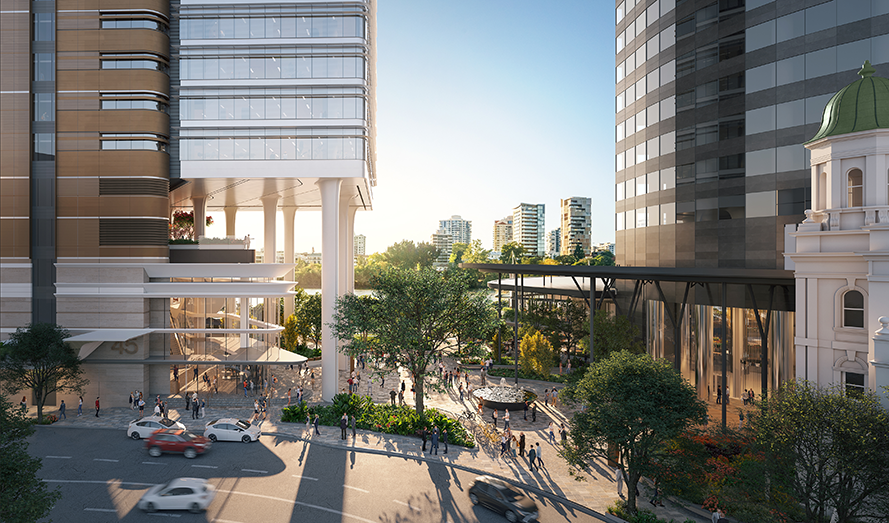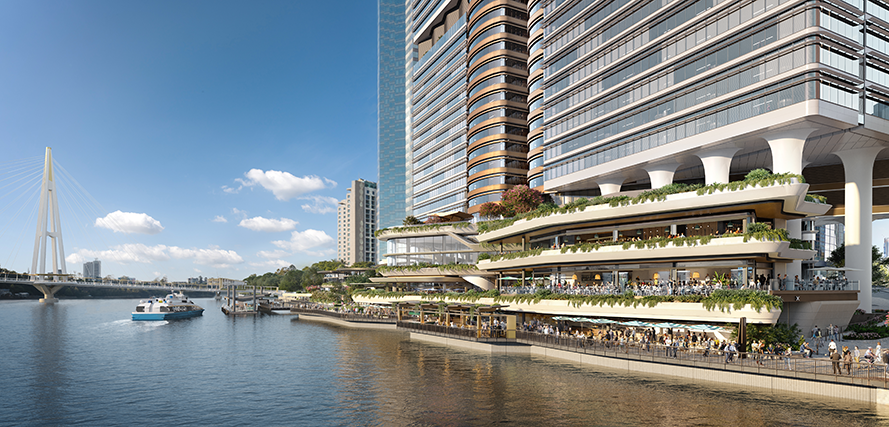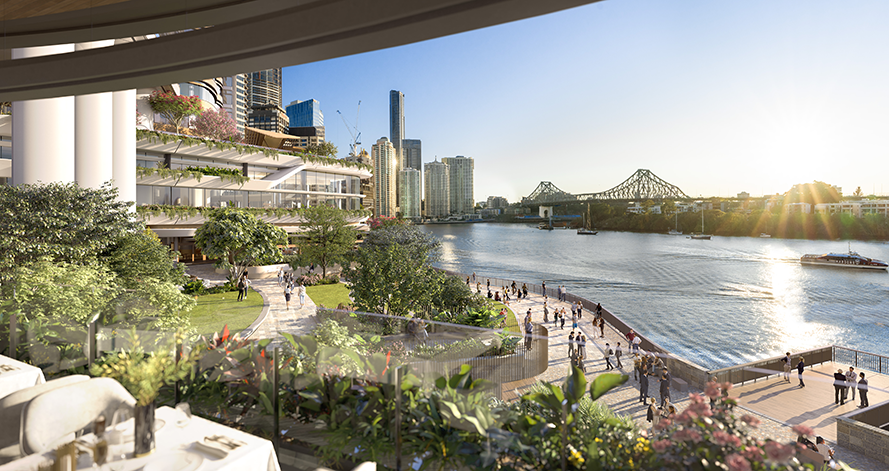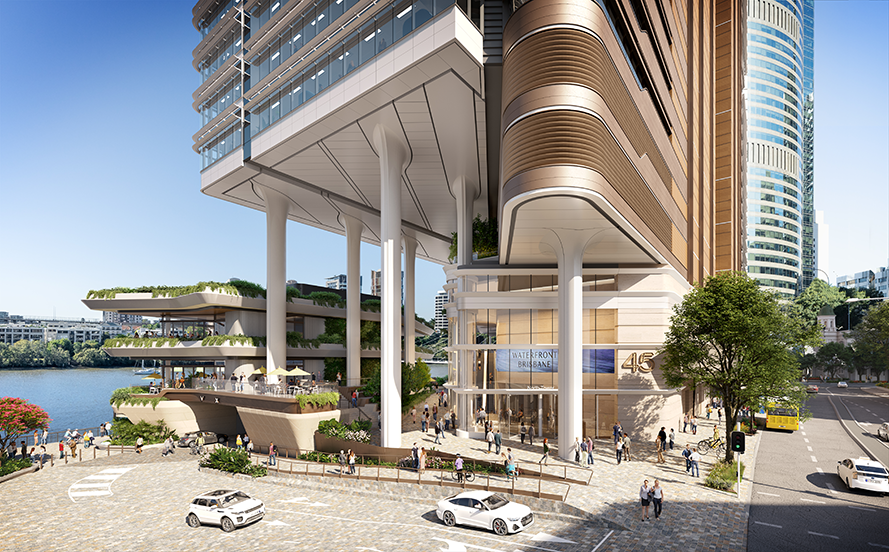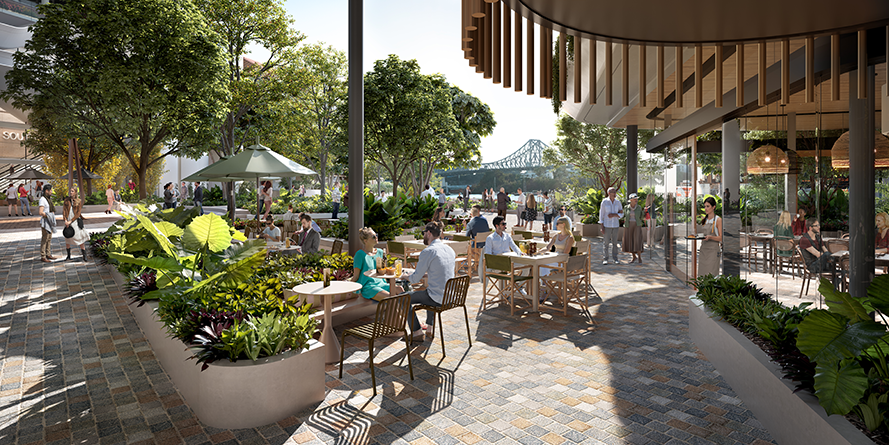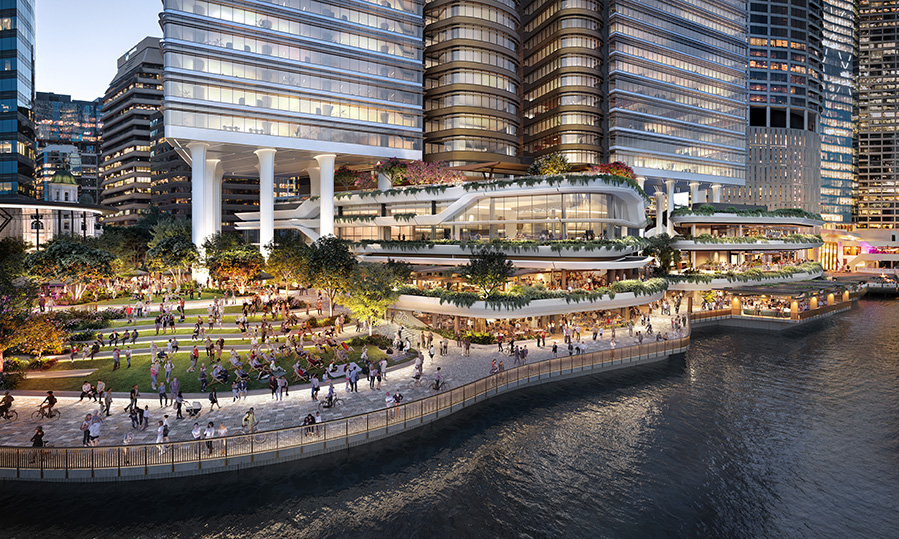 Client: Dexus
Value: $2.5b
Project Timeframe: 2020 – 2023 (Stage 1)
Services Provided: Project Management, Superintendent, Project Programming
Features:
$2.5 billion mixed-use precinct
120,000sqm of office, retail and public space
Two towers of 49 & 43 floors for commerce and trade
Riverfront dining
Subtropical landscaped green areas
Direct Riverlink access for cyclists, pedestrians and wheelchairs
The proposed $2.5b mixed-use Waterfront Brisbane development will create an opulent precinct, connecting the river and the city. The design and central riverfront location provide a unique opportunity to create a world class public realm.
The project consists of the redevelopment of the existing Eagle Street Pier and Waterfront Place sites to deliver a new public precinct encompassing the Mary Street Plaza, City Verandah, Creek Street Plaza, enhanced Riverwalk and Eagle Street.
The development will include two premium commercial towers, riverfront dining, retail space and a vastly landscaped public realm, conceptualising a subtropical riverside vista.
The proposed development incorporates an elevated podium level above open terraced ground floor plazas which anchor the two commercial towers.
RCP was engaged by Dexus to provide project management, superintendent and specialist programming services throughout the design, planning, authority approval plus the procurement and appointment of the contractor.