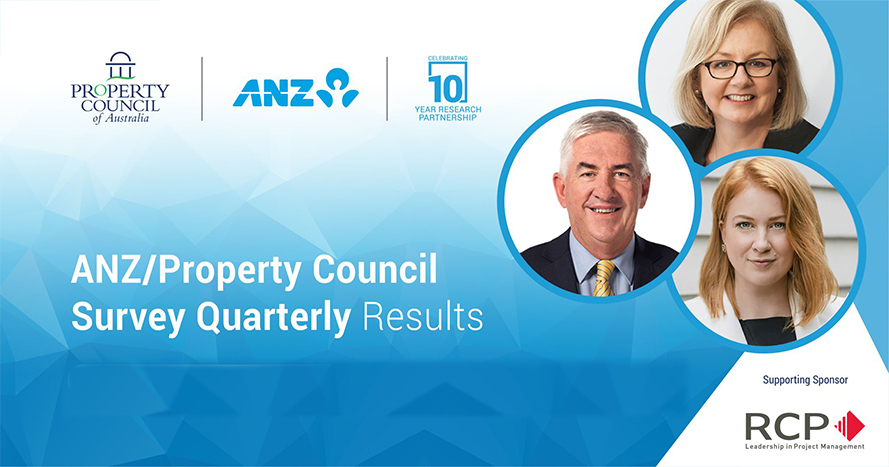 RCP is proud to be the supporting sponsor of the Property Council of Australia's ANZ/Property Council Survey. ANZ Senior Economist, Felicity Emmett presented her expert opinion on the survey results, in a live Microsoft Teams event hosted by the Property Council on Thursday 30 September.
The survey is undertaken by property industry professionals nationally and provides an up to date snapshot of sentiment within our industry. Provided below is RCP's commentary in relation to the September quarter results.
Despite a slight decrease in national confidence from last quarter (139 index points to 130 points), the results suggest that there's still a great amount of resilience in the industry, with 57% of respondents nationally being optimistic that the COVID-19 impacts on businesses will improve over the next 3 months, considering the lockdowns in various states. Overall confidence levels remain generally greater than they were just prior to the commencement of the COVID 19 impacts.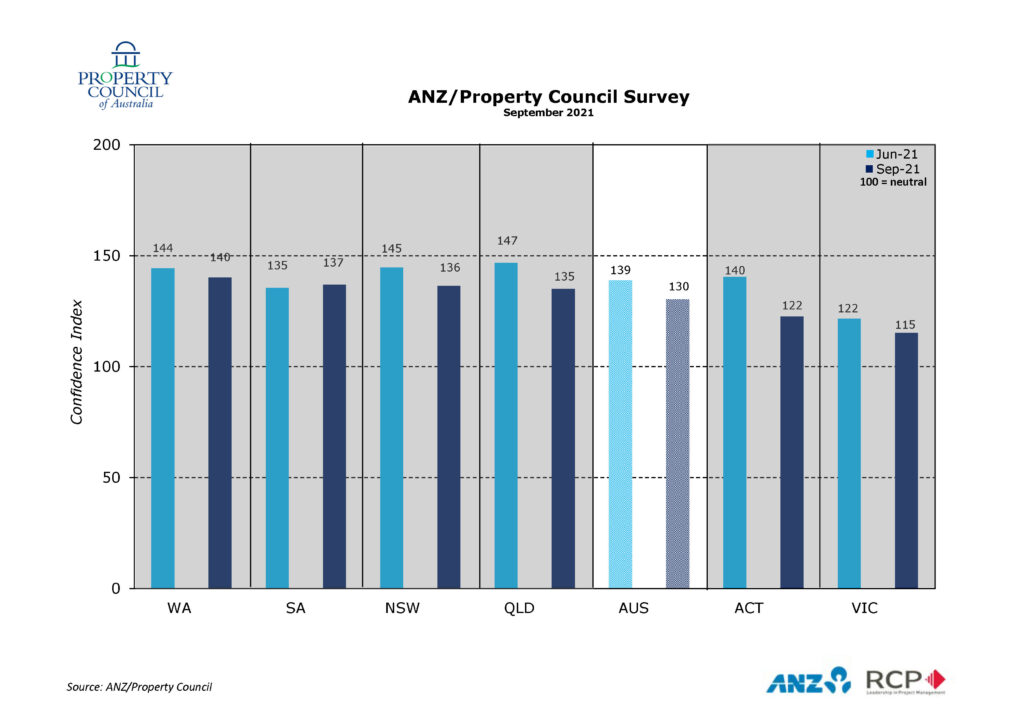 Construction activity expectations in the industrial sector remain the least impacted by COVID-19, followed by residential, which remain in positive territory. The retail and hospitality sectors continue to be the most impacted by the pandemic and remain with a slightly negative index.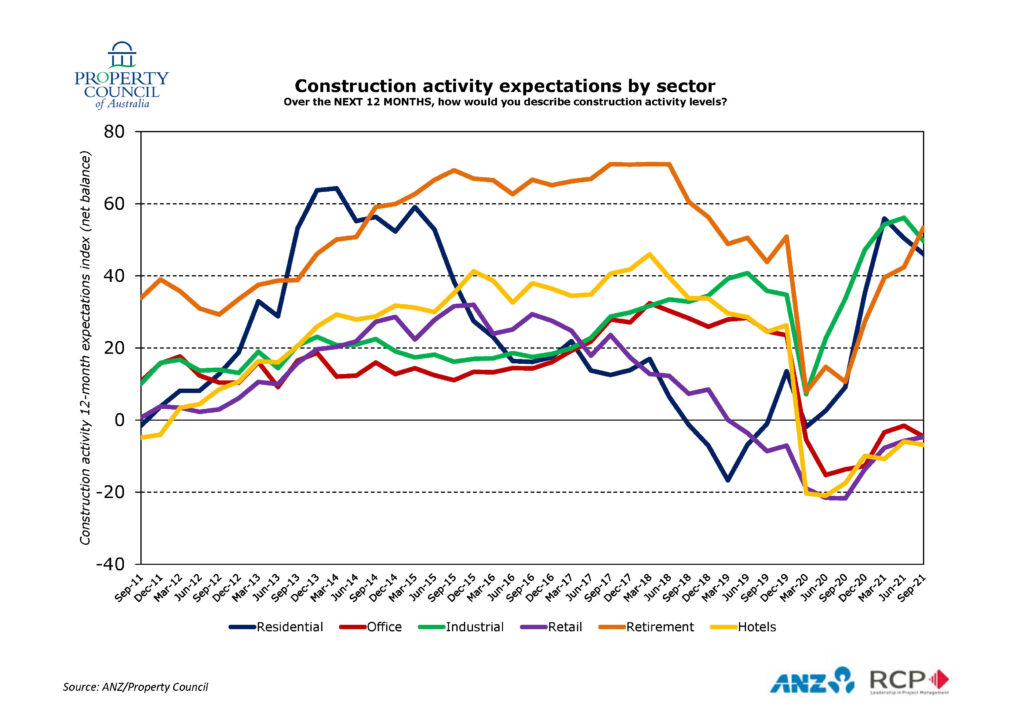 The forward work schedule expectations have decreased in most states from the previous quarter, apart from South Australia, who recorded an increase of 9 index points, however, all states remain with positive sentiment. Concurrently, the national staffing level expectations also remain positive.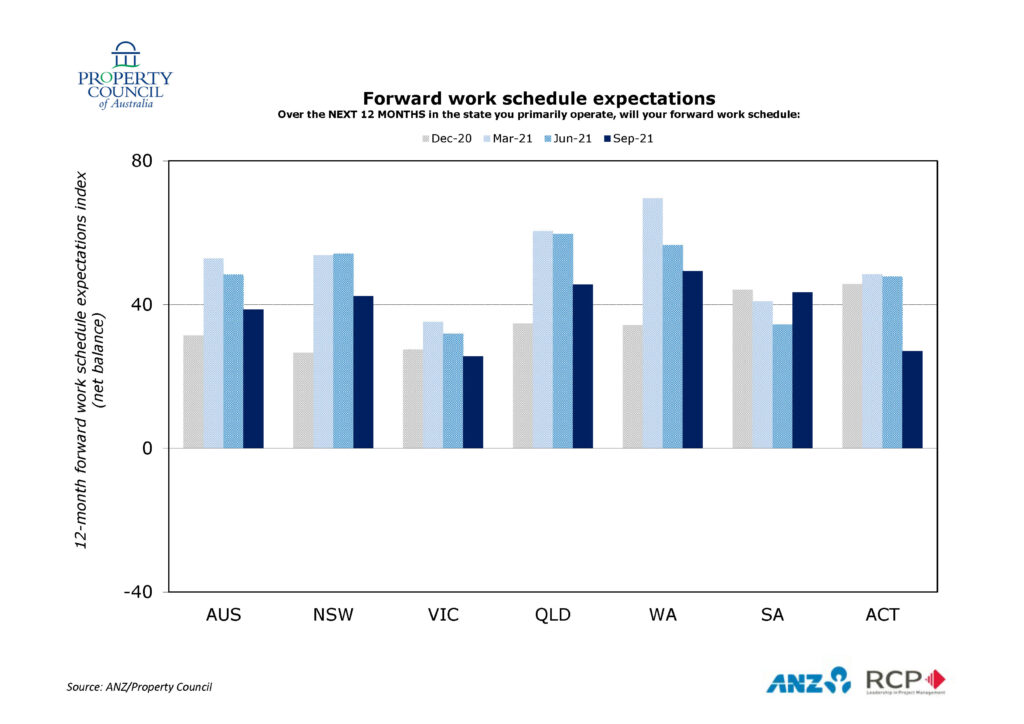 Despite the negative sentiment experienced over the last 12 months, the September quarter survey results are optimistic, and the positive sentiment demonstrates that confidence remains in the industry, despite the COVID-19 impacts.
To view full details of the latest ANZ/PCA September quarter survey results, please visit the Property Council of Australia website here.