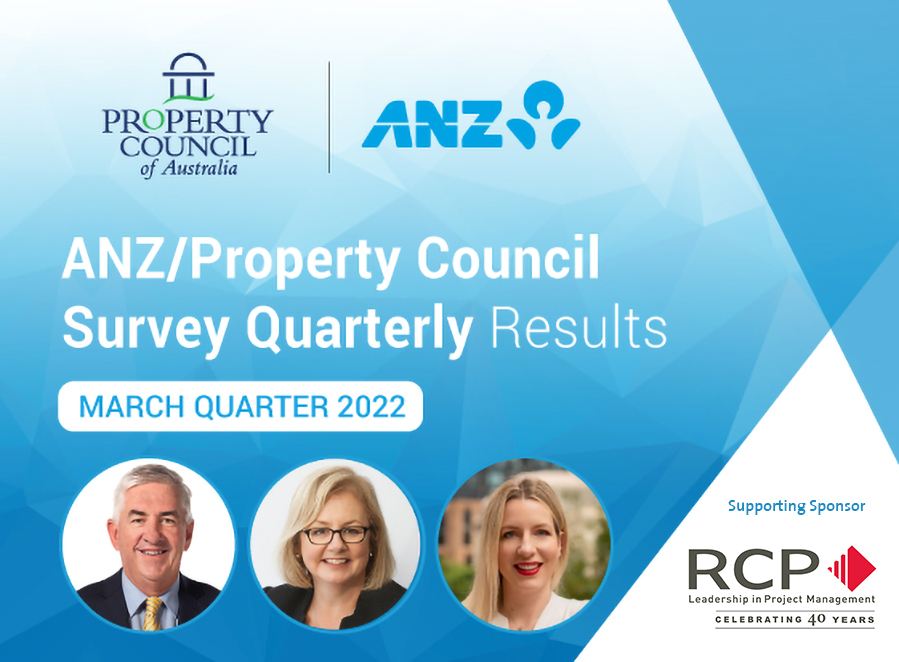 RCP is proud to be a continuing sponsor of the Property Council of Australia's ANZ/Property Council Survey, which is undertaken by property industry professionals nationally.
ANZ Senior Economist, Felicity Emmett provided her observations on the survey results during a live streamed event on 14 April 2022, hosted by the Property Council. RCP's commentary on the March quarter results is provided below.
The survey results revealed resilient confidence levels across the country, with national confidence levels remaining steady at 137 positive index points. The forward work schedule results are a positive indicator of this resilience, with an increase in index points in every state, except the ACT which remains in positive territory. At the same time, staffing level expectations increased 6 index points to positive 34, with NSW recording the highest positive index points on record.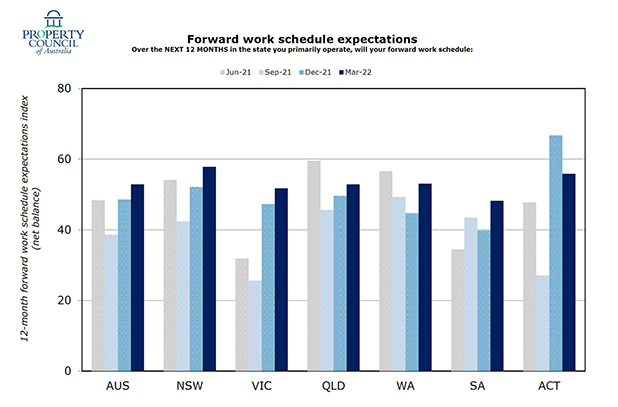 Results for the COVID-19 impacts on business recorded 62% of respondents nationally being optimistic that the these impacts will improve over the next three months. The hotel sector remains the most impacted by the  pandemic, however it recorded an improvement from the previous quarter.
The survey recorded a high level of expectation of an interest rate rise over the next 12 months. Nationally, housing supply and affordability recorded the highest percentage for critical issues for the Federal and State Government.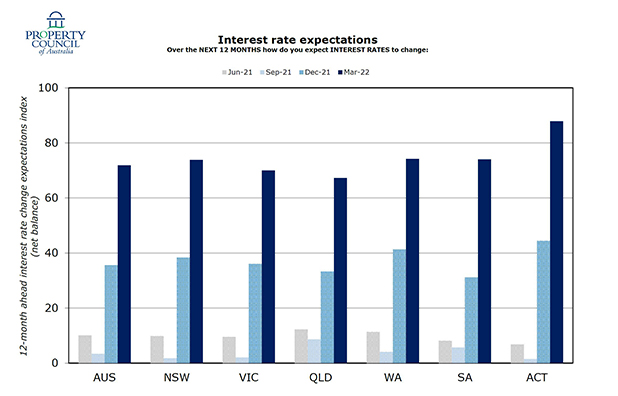 The national industrial capital growth expectations remain steady with positive 39 index points. Comparably, industrial construction activity expectations increased to 54 index points, with retirement living and residential sectors also increasing in sentiment. All sectors are in positive territory since June 2020. These results are consistent with what RCP is experiencing with an increase in construction projects across these sectors.
The March quarter survey results are optimistic and show resilience in the industry nationally. It's also pleasing to see a positive outlook in the construction activity expectations across most sectors.
To view full details of the latest ANZ/PCA survey results, please visit the Property Council of Australia website.