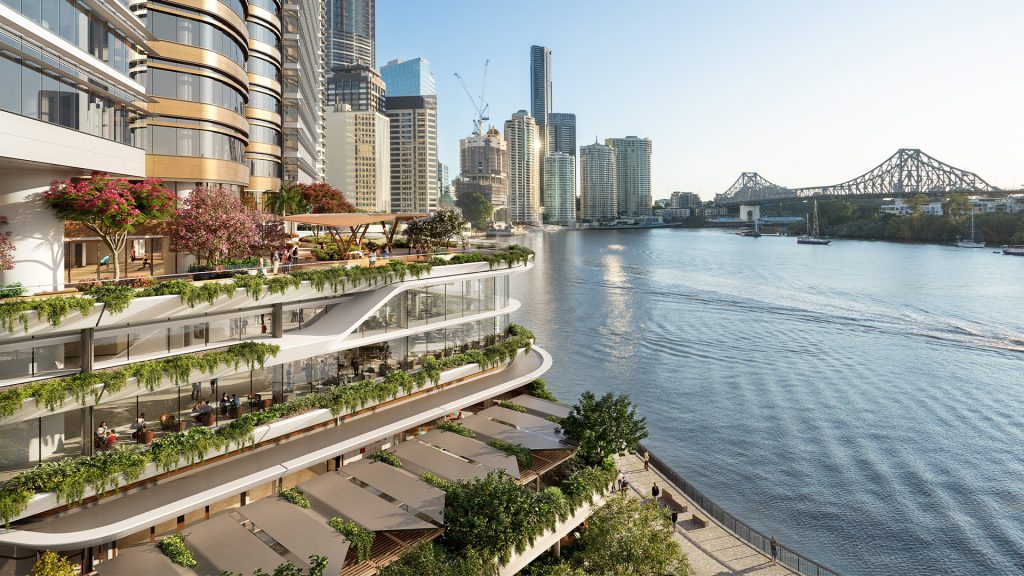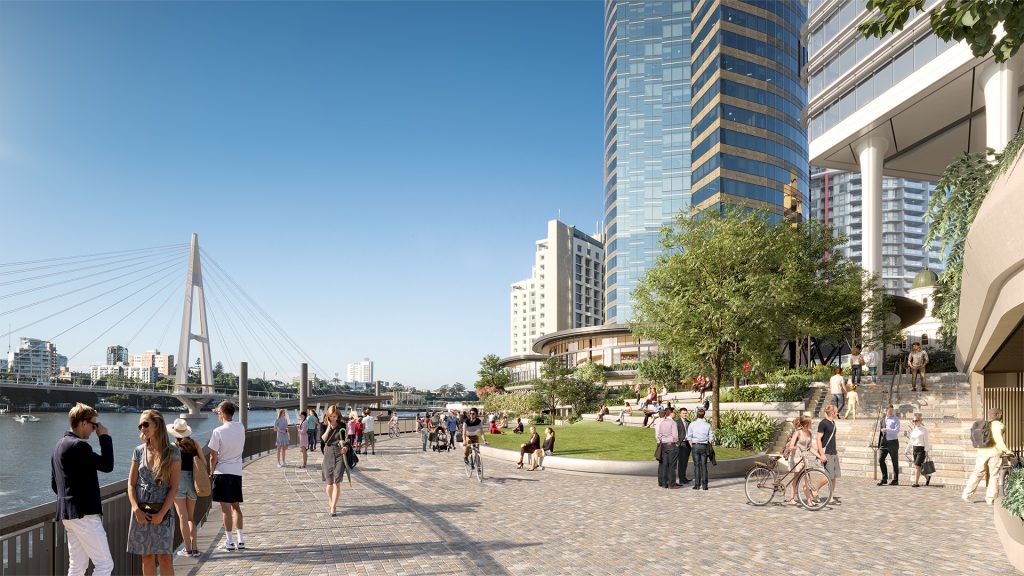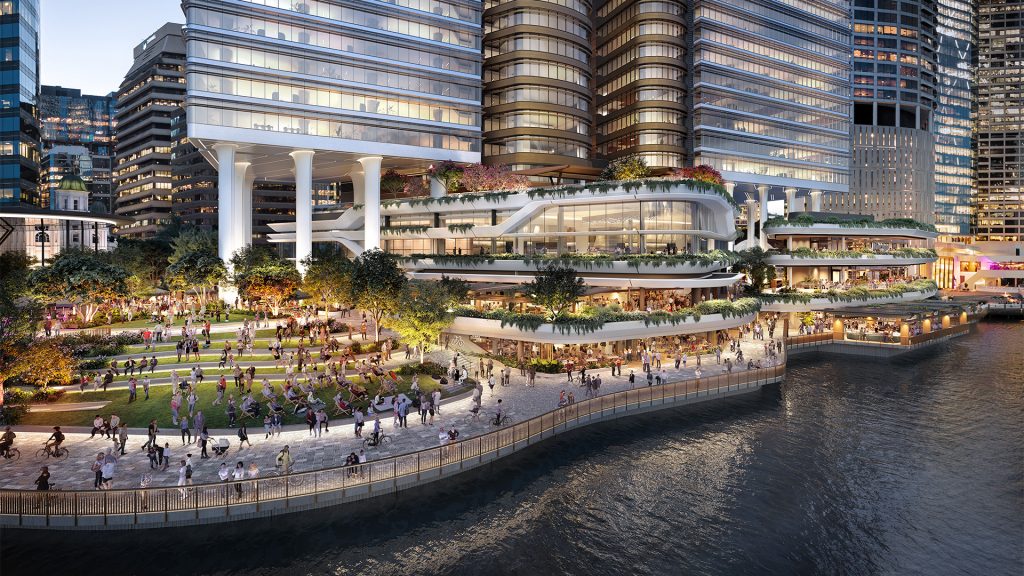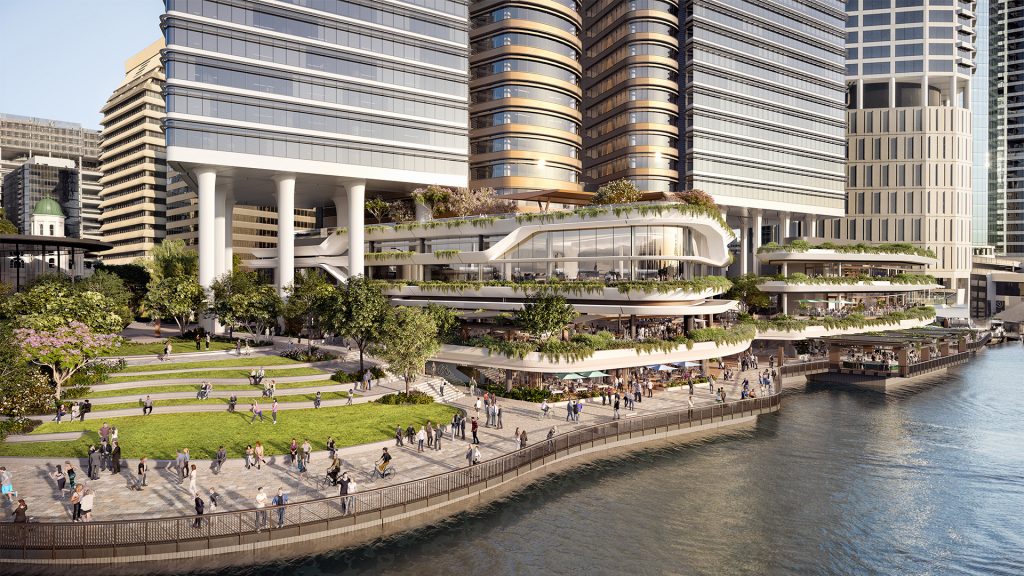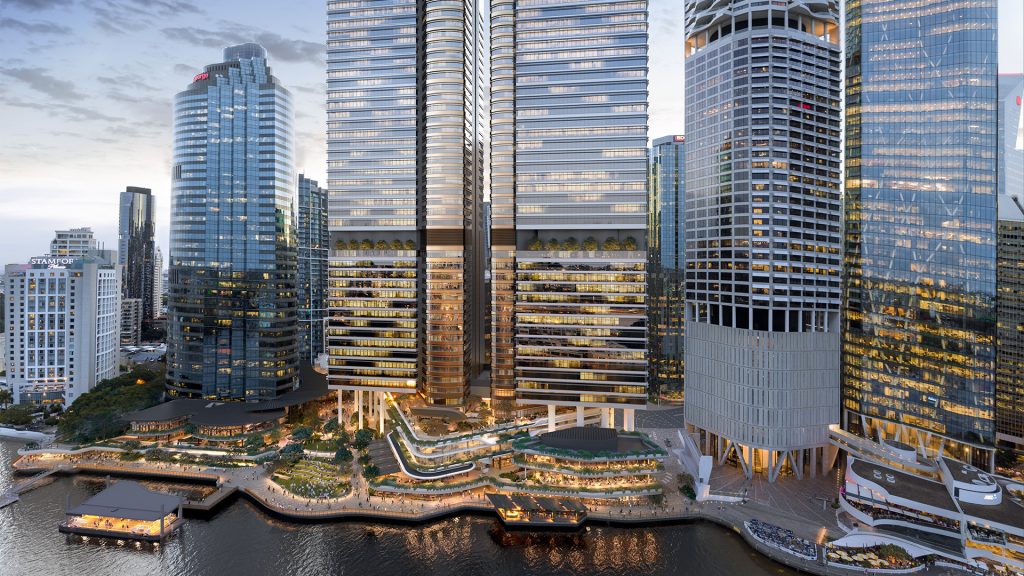 RCP is pleased to report that construction has commenced on the first stage of Dexus's $2.5 billion Waterfront Brisbane.
The five-year construction program is underway with builder John Holland Group now on site. The project will deliver a global-standard business and leisure destination that celebrates its prime riverside location with enhanced open public spaces and amenity and a revitalised premier waterfront dining hub.
Construction
The demolition of the existing Eagle Street Pier restaurant precinct will make way for two new office buildings (52 and 44 storeys) and premium riverfront retail, creating an iconic riverside destination that includes a new, wider section of riverwalk and improved links between the river and the city streets.
The construction program includes the basement, riverwalk, public realm, retail pavilions, common podium, and the north tower. Dexus and John Holland Group are working to minimise disruption through carefully considered construction and transport management plans.
The riverwalk will be closed in the coming weeks as part of construction. One south-bound lane on Eagle Street (between Riparian and Naldham House) will close on weekdays during construction hours but remain open outside of those construction hours on weekdays and weekends.
Waterfront Brisbane App
The 'Waterfront Brisbane' app is available now on the Apple App Store and Google Play, to keep the Brisbane community informed of important updates throughout construction.
You can download the app here
Source: Dexus Media Release 31 January 2023