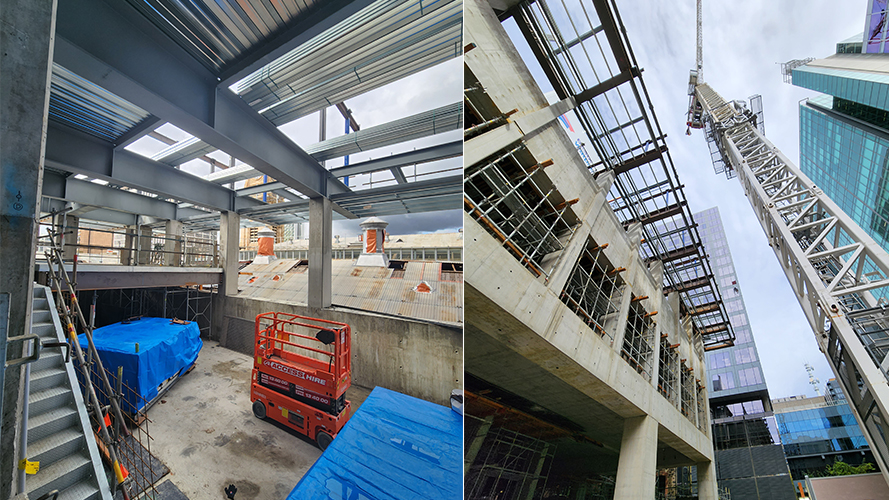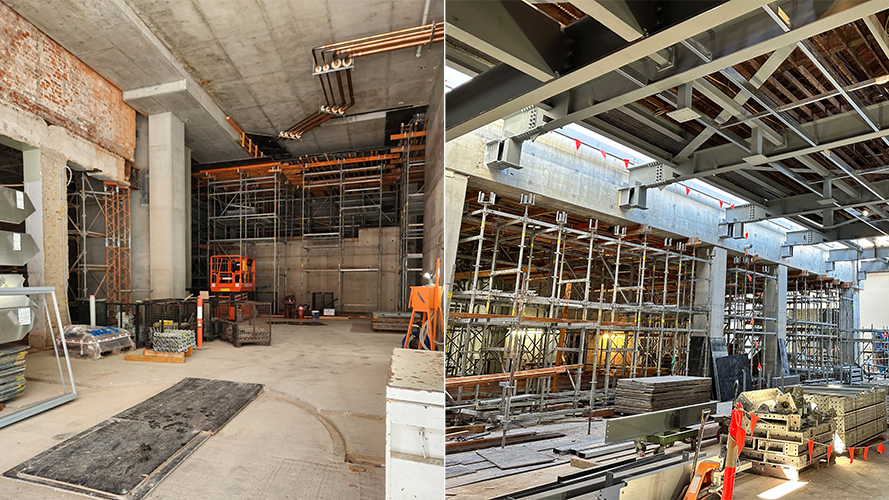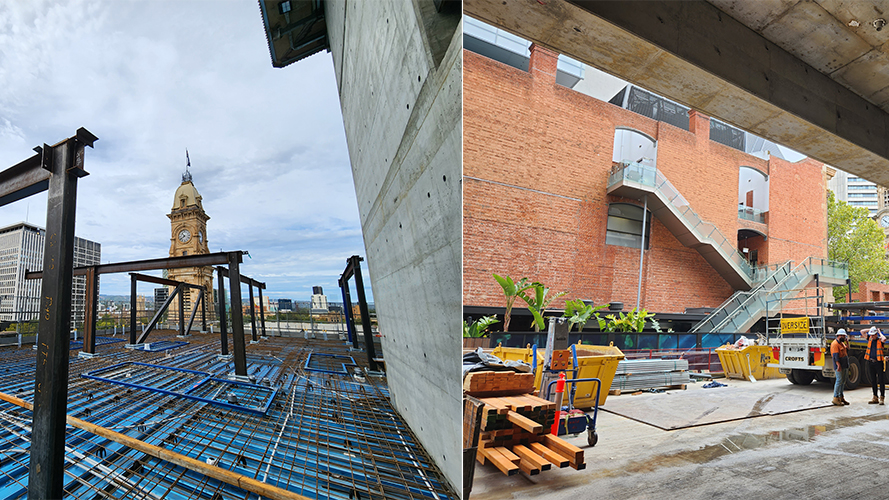 A key construction milestone was celebrated recently on the GPO Hotel, which will be South Australia's first Marriott Hotel. The 5-star luxury hotel now rises above Adelaide's historic General Post Office (GPO) building.
On the iconic 150-year-old GPO site, construction of the $200 million hotel has reached Level 4 with the hotel on track for completion in the first half of 2024.
Being developed for Greaton and constructed by BESIX Watpac, the hotel will now rise steadily above the GPO building to a height of 16 storeys.
The property will incorporate 285 large guest rooms, including a Presidential Suite, Club Lounge, signature restaurants and bars, swimming pool and fitness centre, plus function and conference rooms. Hotel guests will enjoy the elegance of the historic GPO building and sweeping views across Adelaide city, Adelaide Hills and the metropolitan coastline.
Greaton Regional Manager for South Australia Wendy Liang said, "Greaton is excited by the project's progress and grateful for the strong support of the South Australian Government. 

The project certainly has reached an exciting stage and the skill and talent of our consulting and construction team has been demonstrated. Heritage works to strengthen and integrate the new hotel with the former GPO are almost complete."
The new build sits on the site of what was an office tower addition to the original post office in the 1920s. The remainder of the building, constructed in the late 1860s and early 1870s, will remain with some sections being incorporated into the new hotel.
Currently, new structural and seismic upgrades are taking place between the basement and the roof to ensure structural integrity of both old and new buildings – a major milestone to allow commencement of fit out.
Source: 28 March 2023