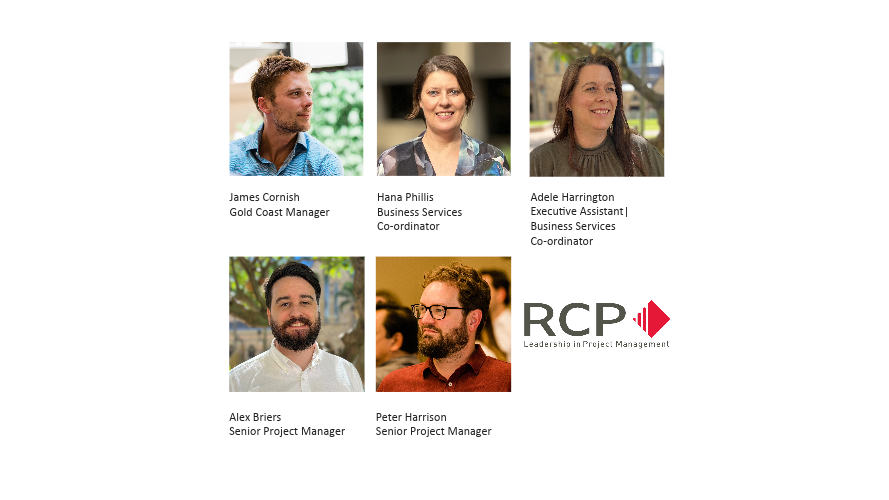 RCP Australia is pleased to announce five recent promotions across the company!
James Cornish has been promoted to Gold Coast Manager. James has up stepped, taking over responsibility for RCP's projects on the Gold Coast and further developing RCP's business in the area. This is a befitting progression given his experience, knowledge of, and connections to, the Gold Coast.
Alex Briers in Brisbane and Peter Harrison in Adelaide have been promoted to Senior Project Managers. Both have excelled in their roles since joining RCP taking on greater project responsibilities and larger client demands.
Adele Harrington has been promoted to Executive Assistant and Business Services Co-ordinator.
Hana Phillis to Business Services Co-ordinator. These titles reflect the valuable work they do in their respective offices and nationally, the additional responsibilities they have now taken on and the contribution to the operation of the RCP business they will add going forward.
Congratulations to you all!