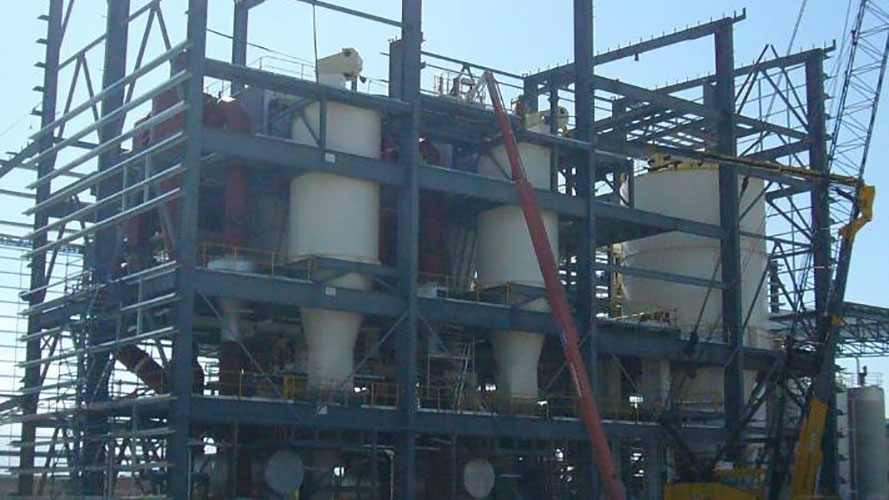 Client: ADCO Constructions
Value: $33m
Project Timeframe: 2008
Services Provided: Project Programming
Features:
40,000m2 of production & facility space
13,500 m3 concrete
2,200 tonnes of reinforcement
1,000 tonnes of structural steel

ADCO Constructions commissioned RCP to provide project programming services for the construction of the new Boral Plasterboard and Distribution Facility at Pinkenba.
The $33m project provided 40,000m2 of production and facility space and required over 13,500m3 of concrete, 2,200 tonnes of reinforcement and approximately 1,000 tonnes of specially manufactured steel.
The project also required the installation of client installed equipment, such as silos, screw conveyors, dryers, dust collectors and chimney stacks, within the contractor's construction time frame.
The plant is the largest plasterboard facility in Australia and when fully operational will have a plasterboard capacity of 40 million m2 per annum.