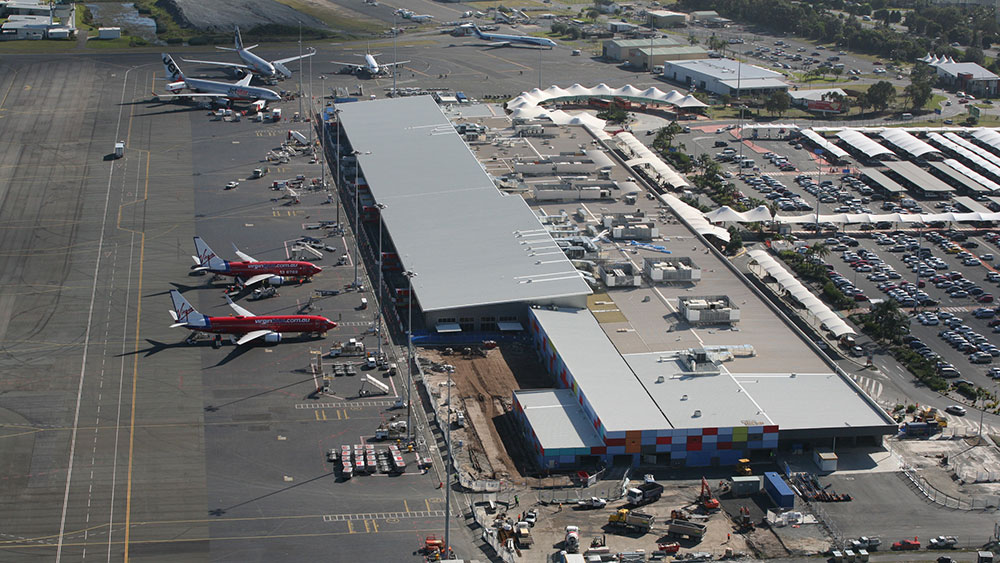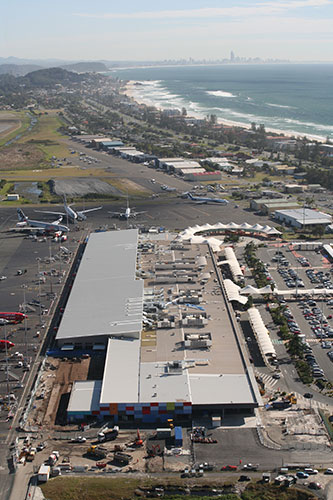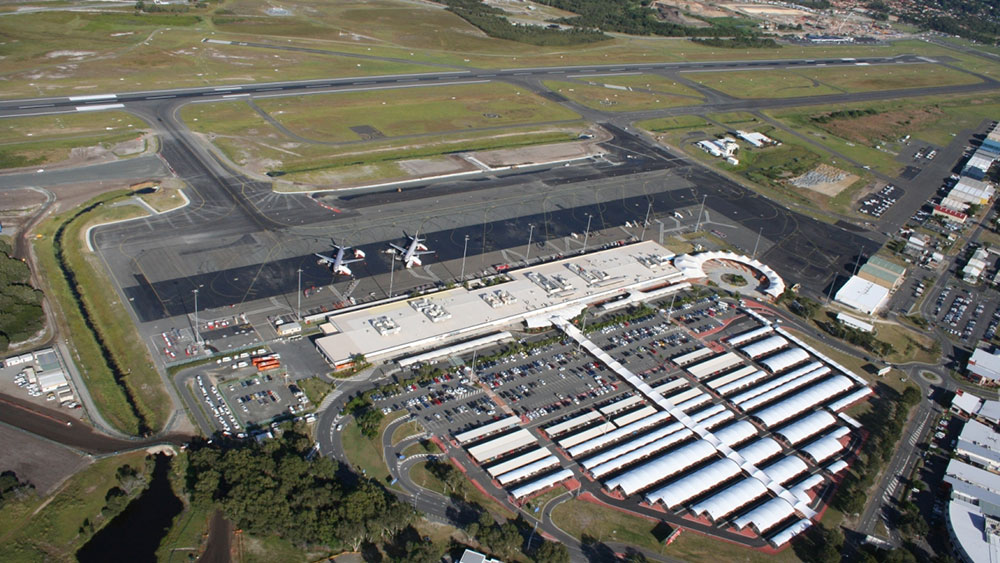 Client
Gold Coast Airport Pty Ltd
Features
Redevelopment and expansion of existing T1 & T2 terminals, doubling the size of the existing facility
GFA 27,000m2 Domestic & International Terminal
New self-service check-in kiosks
40 common user check-in desks
Expanded baggage handling capacity
RCP were appointed by Gold Coast Airport Ltd to provide project management and programming consultancy services for the design and construction of this $101m airport expansion project.
The project design phase commenced in July 2007 and construction commenced in June 2008 with completion achieved ahead of schedule in January 2010.
The construction phase of the project required the expansion of the existing terminal building into the airside apron area whilst maintaining airport operations on the landside then redeveloping the landside area to open up the site as one terminal with combined services. This created significant challenges for the project team to overcome and resulted in a number of impressive technical innovations ensuring that construction and airport operations progressed in parallel. Other challenges involved working in a high security environment and completion of the common use facilities as early as possible to minimize inconvenience to stakeholders.