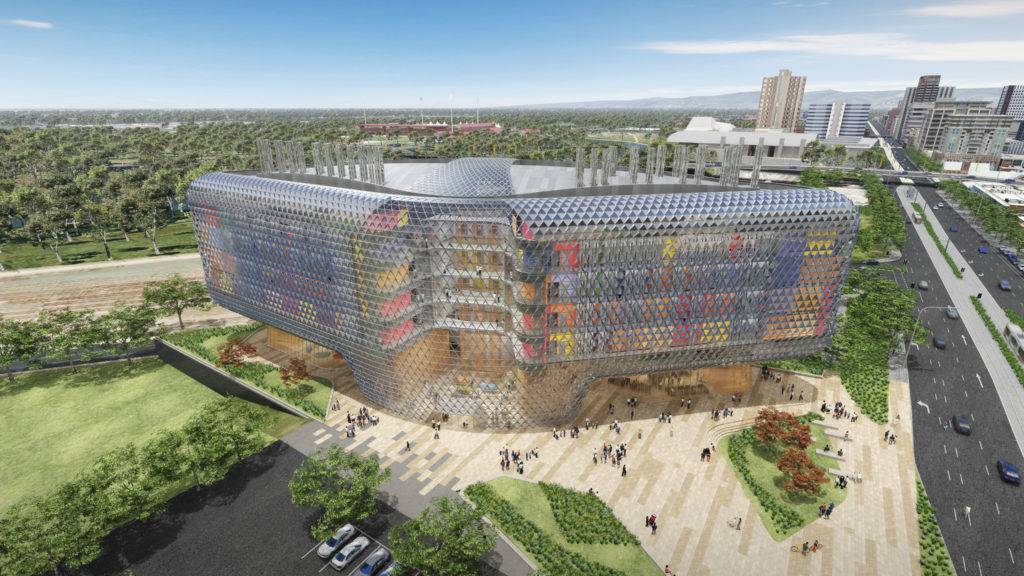 Client
Department of Planning, Transport Infrastructure (DPTI)
Features
25,000m2 GFA, capable of housing 700 researchers
Flexible floor space and nine research modules
A vivarium and dedicated space for advanced technology facilities, including a cyclotron
Open public space areas
Café and retail stores
Education space
In 2009, South Australia Health received funding from the Commonwealth Health and Hospital Funds for the delivery of a Health and Medical Research Institute 'Flagship' Research Facility (SAHMRI).
The SAHMRI, located adjacent to the new Royal Adelaide Hospital, is a world class precinct of medical research and clinical application, with state-of-the-art laboratories and purpose built equipment.
To ensure the building design and principles of the project were consistent with the new hospital adjacent, the DPTI undertook a project risk management role, engaging RCP for expert programming advice.
In this capacity, RCP reviewed the Managing Contractor's project programmes, providing advice on the critical path, contingency and implications of potential constraints. RCP also attended meetings with the design team and managing contractor to provide advice and report on construction status.