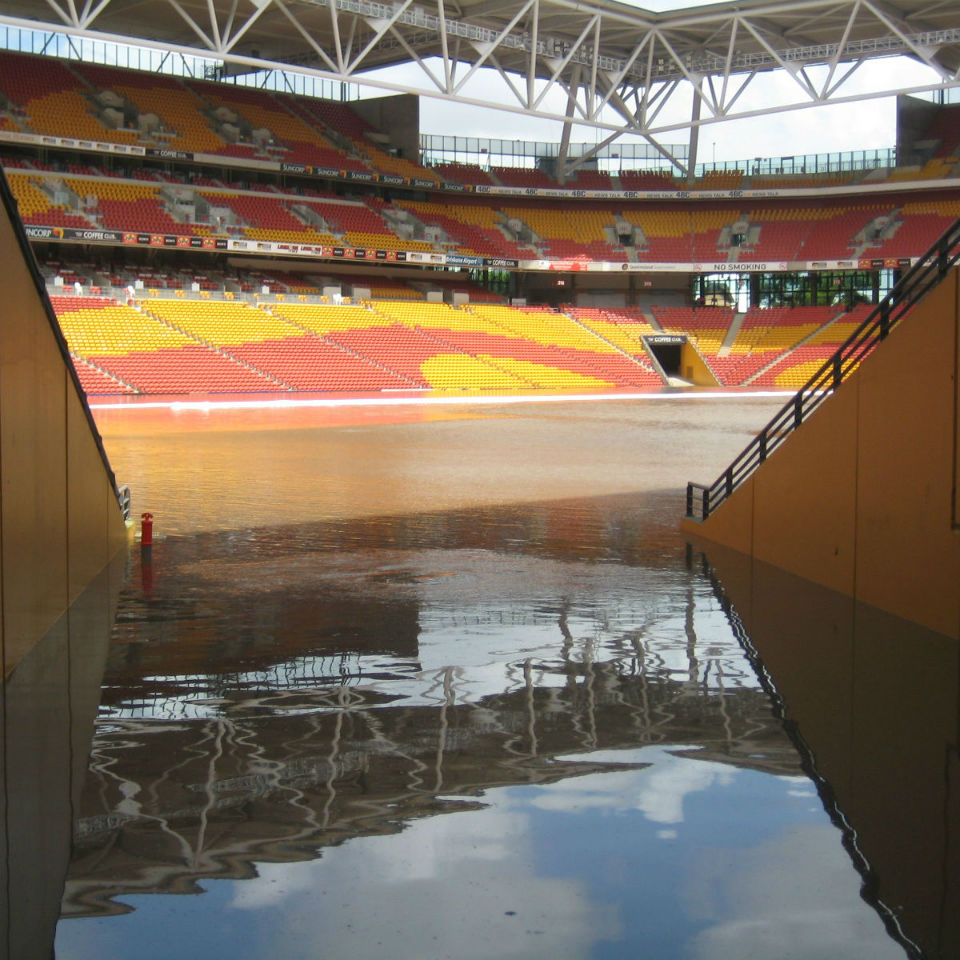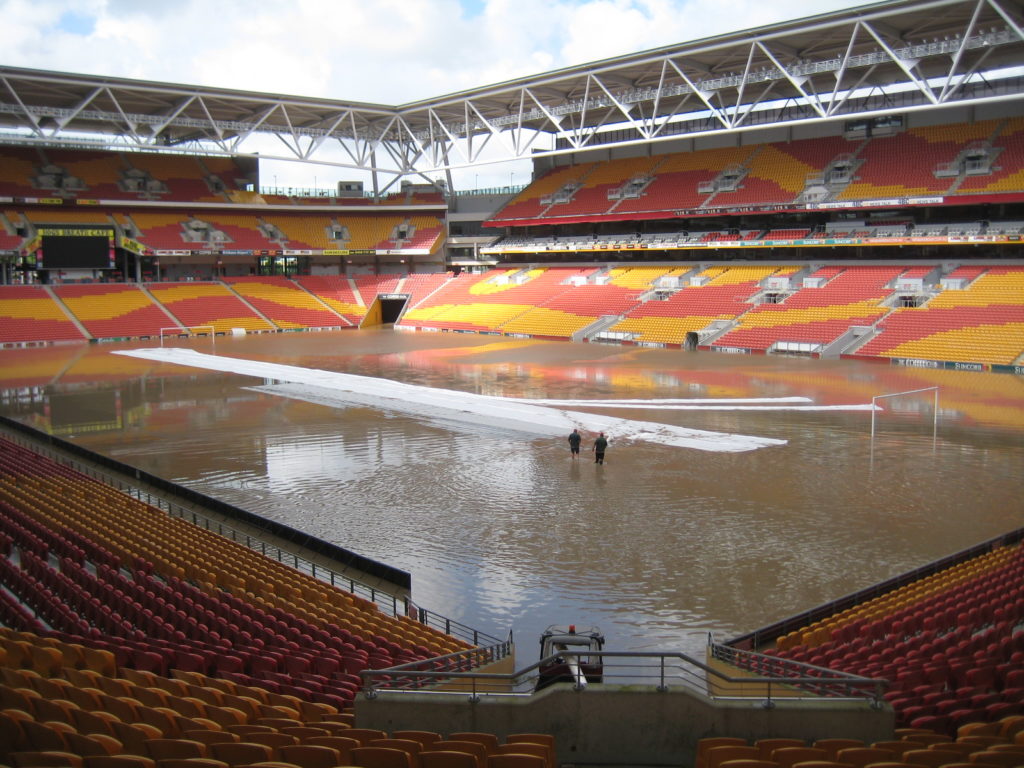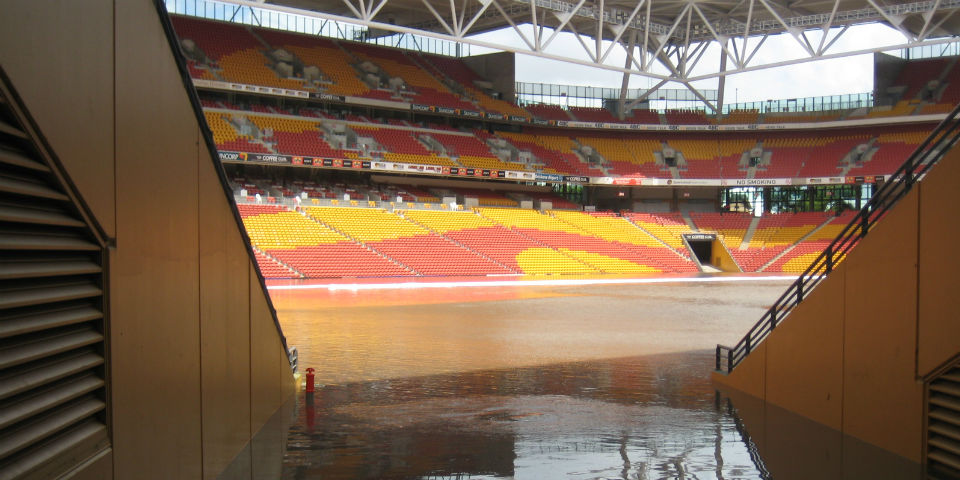 Client
AEG Ogden (Brisbane Stadium Management) Pty Ltd
Contract Method
Managing Contractor (cost plus, design and construct)
Features
Extensive demolition of flood damaged areas
Complete redesign necessary
Temporary event facilities installed
Relocation of key essential services
Flood waters reached some 1.4m on Field of Play
3,300m2 of the Stadium inundated

The iconic Suncorp Stadium suffered major damage as a result of the floods in Brisbane during January 2011. While the flooding was confined to Level One of the Western Stand, all game day operation facilities were either destroyed or severely damaged.
RCP was appointed by the Stadium to project manage the reconstruction of the flood damaged areas. Watpac Constructions (Qld) Pty Ltd was appointed as design and construct managing contractor and Populous the project architects. RCP was also involved in the stadium's flood damage insurance claim negotiations.
Temporary event facilities were established, including dressing rooms, shower and toilet facilities, medical room, press conference room, and other event support rooms.
The key essential services destroyed during the flood event were relocated well above the flood level. The lack of any suitable design documentation on the 1994 build of the Western Stand meant a complete redesign was necessary. The completed areas have provided the stadium with world class, state-of-the-art facilities.