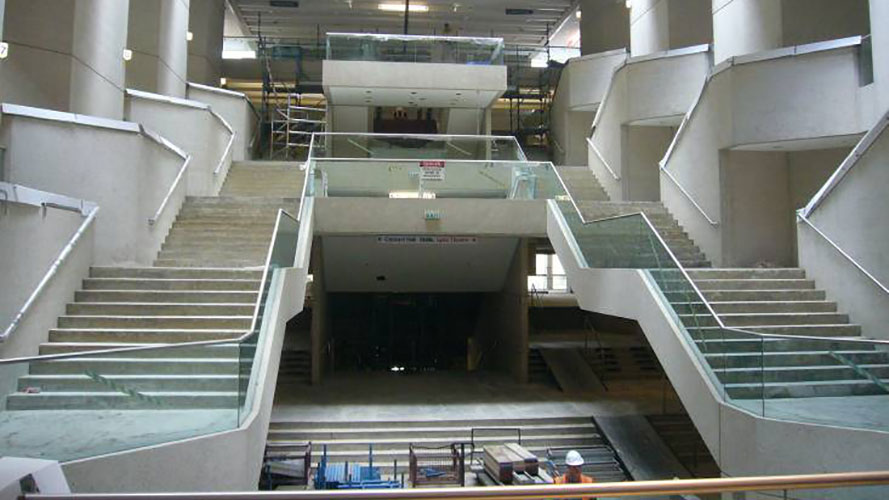 Client: Project Services
Value: $34m
Project Timeframe: 2008-2009
Services Provided: Project Programming
Features:
Refurbished Concert Hall
Refurbished Lyric Theatre
Refurbished passenger & goods lifts
Additional & refurbished toilets
Additional PWD facilities including amenities, access ramps & seating
Reconfigured entry access
New internal feature stairs
New café
New bars
Extensive replacement & upgrade of existing services
The redevelopment of the Queensland Performing Arts Centre consisted of the refurbishment of the Concert Hall, Lyric Theatre, common public areas, amenities and lifts, including upgrading to comply with current person with disabilities (PWD) regulations for public buildings.
Work was carried out in a short time frame during a programmed shutdown of the Concert Hall and Lyric Theatre between the months of November 2008 to March 2009. As the Lyric Theatre and Concert Hall were booked out for events at the end of the construction period, programming of the works was a high priority and was pivotal to the success of the project.
RCP's role was to audit the contractor's programme, and two weekly project status reviews to monitor progress towards completion.