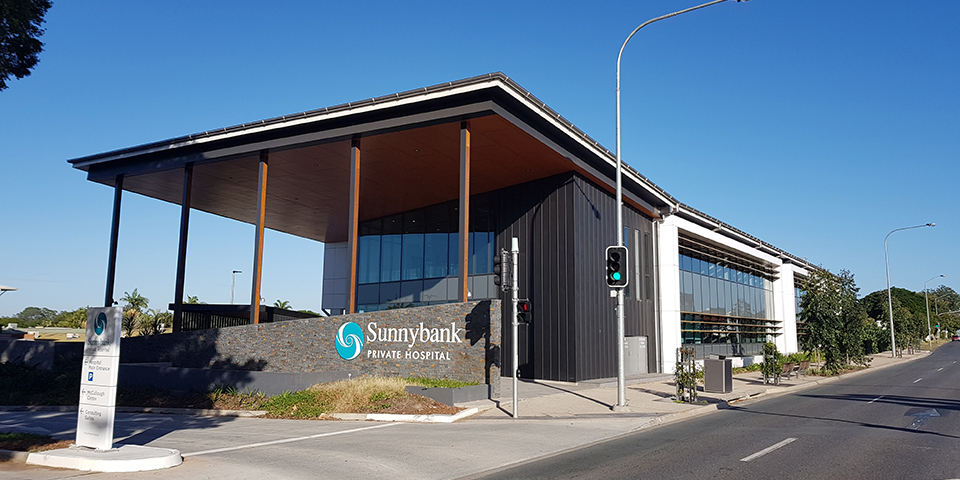 Client
Healthscope Limited
Contract Method
Fully Documented
Features
Multiple staged delivery around a fully operational hospital
Significant planning constraints to overcome in the master planning phase
Technically demanding clinical facility scope
Significant interaction and negotiation with a number of neighbours and stakeholder to obtain the required planning approvals
Comments
RCP has provided project management and programming services for the life of this major redevelopment of the Sunnybank Private Hospital, from the masterplan stage through to construction.
The redevelopment included the demolition of the existing inefficient on-grade car park and site entrance. This was replaced by a new signalised entrance and a radically different car park configuration which greatly increased the number of car parking spaces available for patients and staff. The street frontage was transformed with a new three storey strata titled consultant suite block, incorporating two new floors of medical suites and one level of additional car parking.
The existing hospital clinical facilities were expanded to include two new cutting edge operating theatres, including a cardiac catheter laboratory, associated clinical spaces and new, greatly improved staff amenities areas. Due to the increase in operating theatre capacity, the existing theatre recovery and day surgery units were expanded and fully refurbished. Extensive upgrades were undertaken to the site services infrastructure whilst these works were underway, which brought the site up to the standards of a newly constructed health facility. All works were staged to enable the facility to remain operational for the duration of the build.