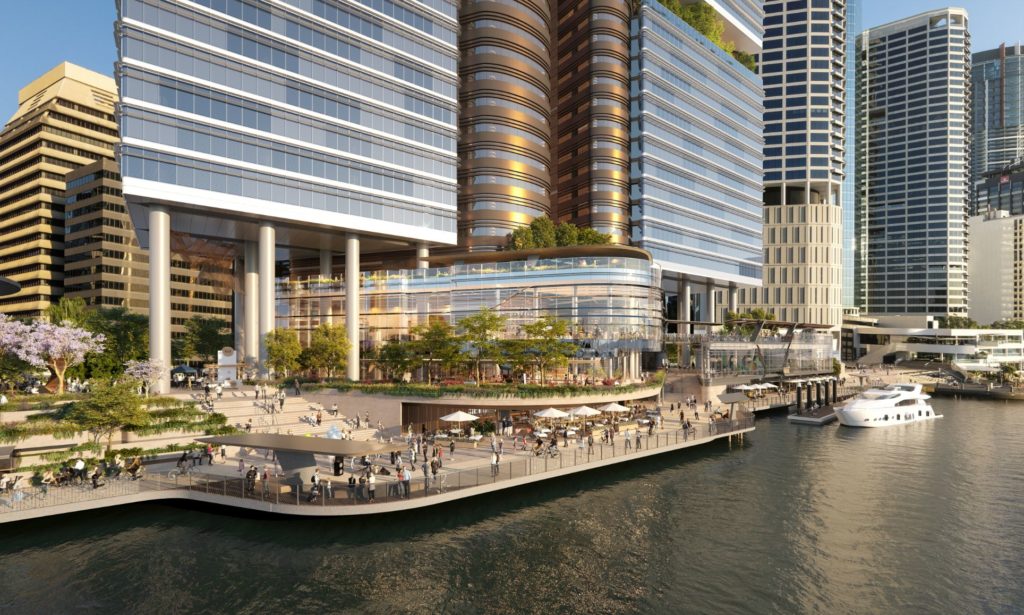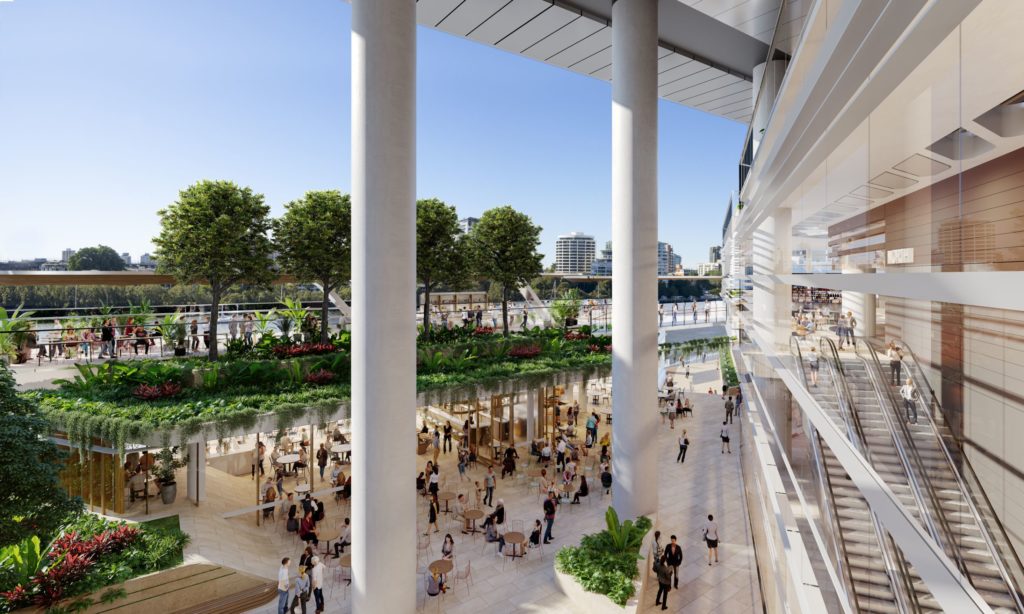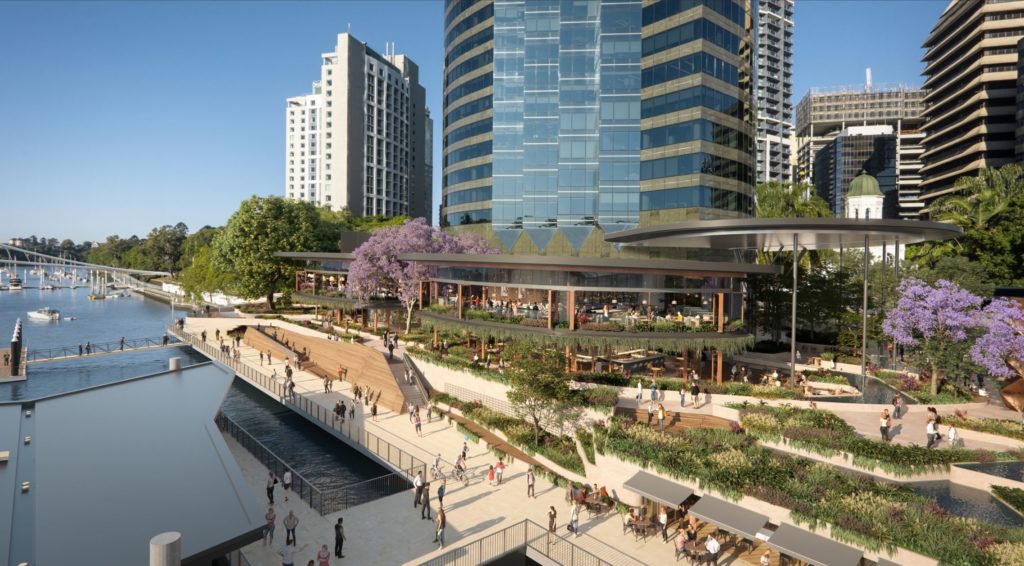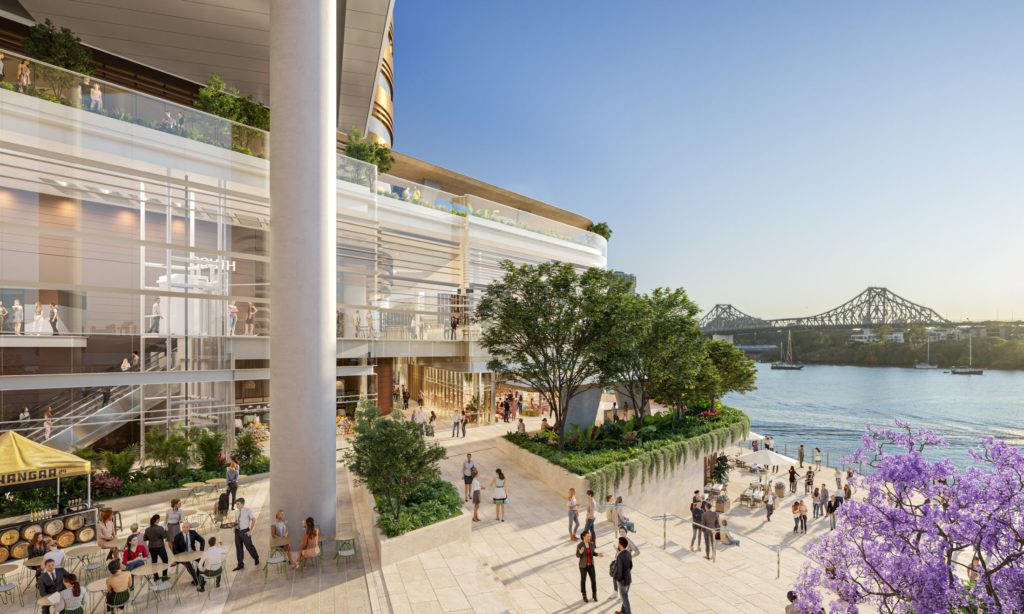 RCP is delighted to be a member of the consultant team tasked to deliver the $2.1b Waterfront Brisbane development. RCP has been engaged by Dexus to provide project management and project programming services throughout the design, planning, authority approval and construction phases of the project.
The proposed Waterfront Brisbane development is a unique opportunity to transform Brisbane's eminent Eagle Street Pier and surrounds into a premium business and leisure destination where city workers, residents and tourists will have access to a vibrant public realm. The mixed-use development will create an opulent precinct, connecting the river and the city.
The project will consist of the redevelopment of the existing 30 year old Eagle Street Pier and Waterfront Place to deliver a new community precinct encompassing the Mary Street Plaza, City Verandah, Creek Street Plaza, enhanced Riverwalk and Eagle Street.
The design team including FJMT, Arkhefield and Place Design Group have developed an opulent design, which includes two premium commercial towers (49 and 43 floors), riverfront dining, retail space and vastly landscaped subtropical green areas. The proposed development incorporates an elevated podium level above open terraced ground floor plazas which anchor the two commercial towers.
Retail and dining outlets on lower levels and ground will encourage an activated transition from city streets to the generous river's edge promenade.
A development application for the project was submitted this week with early works scheduled to commence in 2021. The Eagle Street Pier site works are programmed to commence in 2022 with the new Riverwalk scheduled to open in 2024. The first commercial tower is scheduled for completion in 2026.
The RCP team is excited to be working alongside Dexus and the consultant team on this catalyst project, which will contribute to the ongoing success of Brisbane as a globally recognised and competitive world class city.
Client: Dexus
RCP project team: Managing Director Russell Martoo; Director and Project Leader, Greg Atkinson; Senior Project Manager, Paul Palenkas; Project Manager, Sam Davidson and Specialist Programmer, Mario Youssef
Project Consultants: FJMT Architects, Arkhefield, Place Design Group, Robert Bird Group, Floth